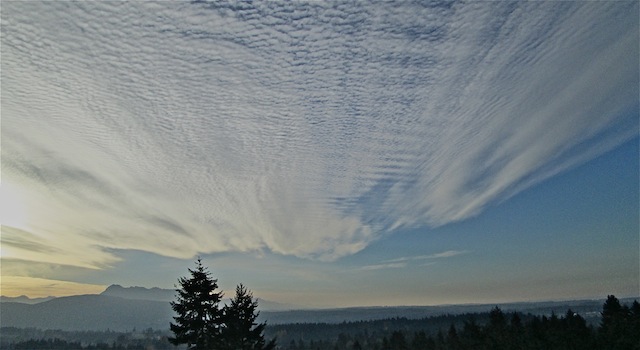 I have been reading a textbook on the Ionosphere, "The Earth's Ionosphere, Plasma Physics & Electrodynamics" by Michael C. Kelley, who is an acclaimed teacher on the Ionosphere and has analyzed much of the data from satellites and rockets. Here he discusses his uses of radar and rocketry to study the ionosphere and speculates about promising new studies of potential earthquake detection. This is an open discussion of barium clouds and HAARP from a professor at Cornell University. March 2013.
Excerpts of the video as my notes: The experiments with plasma physics in the 60s & 70s – As plasma physics became a discipline – the earth is so rich in processes that can be seen. Gamma rays from lightning, the aurora, being able to fly rockets & satellites through it. An amazing laboratory.
@32:11
Started at Arecibo the ionospheric modification work facilities. What initiated and drove the initial desire to do that work. What has actually come out the various ionospheric modification facilities. When you use radar you are being a passive observer. Until the so called "active" experiments were evolved. @33:25 One of the major active experiments of releasing these large clouds of barium ions. That's an interesting history itself. If you want to actively study a physical process, you put up a large cloud.
What made people want to do these active experiments with Barium? It had to do with the Test Ban Treaty. Once the treaty was signed, it turns out that the structures associated with high altitude nuclear explosions, they are identical essentially to what happens in a large barium … put out a large barium cloud and blow a wind through it, then one side of the cloud becomes highly structured. And that's very similar to a nuclear explosion and the plasma goes out and then decelerates, an effect of gravity.
The plasma version of the classic Raleigh-Taylor Instability.  https://en.wikipedia.org/wiki/Rayleigh%E2%80%93Taylor_instability
So the people who were studying what would happen in a nuclear war, because of the Test Ban Treaty, were left with the only option of (using barium clouds) theoretically and experimentally.
That was the beginning of what we call ACTIVE EXPERIMENTS IN SPACE.
The notion that in the case of the barium, you put a high density medium – not really explosive, but it's released – the other idea was suppose you could dump energy with radio waves, so do an experiment where you put in a known amount of energy and study the results. And the other idea was that you could do inertial fusion – you could take a pellet of frozen deuterium and then collapse it by shining lasers or beams on it then you could make a small hydrogen bomb and extract energy and do it all over again –
@36:36
Well, the physics of that is essentially the same as reflecting a high powered radio wave off the Ionosphere. If you shine a flashlight on a mirror, the signal reflects, but with a really high-powered light, like a laser you start to reflect the medium that tries to reflect itself. You dump all this energy in and then use facilities like Arecibo to interpret. Small amounts of energy could create non-linear effects. 
The Russians were really heavily involved. That's part of the reason too that we were concerned that the Russians [Woodpecker] were doing this kind of work. … Sending up a radio waves …showed structures … at a particular wave length… The original HEATER EXPERIMENTS were done in Colorado. There have been some published multi radar frequency studies of this …the rocket data was exciting. The other idea is that you could use the atmosphere as an antenna – work done up in Alaska to try to create a signal that could transmit to a submarine, the so called ELF. The interest in that has wained.
For reasons that Michael C. Kelley doesn't seem to totally understand, HAARP seems to be surviving. The disadvantage of HAARP for Kelley is that it just doesn't have the diagnostics. The interest in going back to Arecibo, is that Arecibo has the diagnostics to understand what's going on. But a lot of money was spent (on HAARP).  [they laugh…]
Climate change work at Arecibo? Institutions need funding. @42:20
Full interview & discussion video:   https://ecommons.cornell.edu/handle/1813/41287
***


'Electronic Warfare & Radar Systems Engineering Handbook' issued by the Department of the Navy USA, the Naval Air Warfare Center Weapons Division. This manual is said to be UNCLASSIFIED and "approved for public release." (available at amazon)
Page 7-1.14
ATOMOSPHERIC TRANSMISSION
The radiation emitted or reflected from the targets and backgrounds must pass through the intervening atmosphere before reaching the detection system. The radiation is absorbed and re-emitted by molecular constituents of the atmosphere and scattered into and out of the path by various aerosol components.
Figure 11 reveals the presence of atmospheric windows, i.e. regions of reduced atmospheric attenuation. IR (infrared) detection systems are designed to operate in these windows.
Page 7-1.16
ELECTRO-OPTICAL COMPONENTS AND SENSORS
Windows / Domes / Lens Materials
For most applications of EO (electro-optical) systems in EW, the detection system is protected from the environment by a window or dome of optically transmissive material.
Page 7-1.17
Transmission bands of representative window or lens materials are shown in Figure 14.
Figure 14. Transmission of Selected Window /Lens Materials
Lithium Floride, Magnesium Floride, Calcium Floride, Fused Quartz, Sapphire (Aluminum Oxide), Barium Floride, Magnesium Oxide, Zinc Sulfide, Zinc Selenide, Cadmium Telluride, Silicon, Germanium.