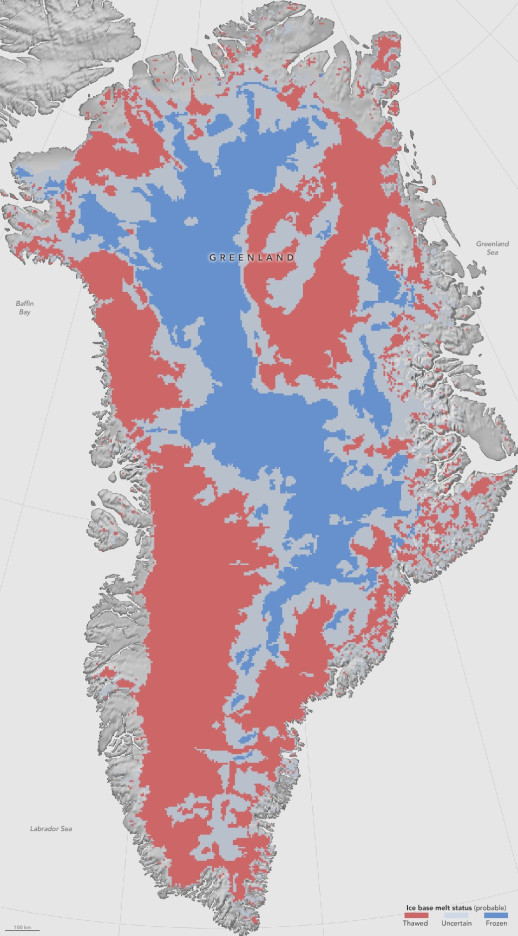 NASA Map Shows Large Portions of Greenland are Melting from Below
During recent years, as human fossil-fuel emissions have forced the Earth to warm, observations of Greenland's surface has indicated a rising rate of melt. What has been less well-observed is melt rates beneath the ice and near the ice base. This is important because the pooling of water beneath the great ice sheet can help speed its movement toward ocean outlets, along with accumulating heat at the base of the ice — which can also quicken the pace of overall melt.
A new scientific study headed by NASA researchers has developed one of the first comprehensive maps of melt along Greenland's basal zone, where the ice contacts the ground surface. What they have found is that large portions of Greenland are melting from below.
Greenland without ice…

https://robertscribbler.com/2016/08/09/nasa-map-shows-large-portions-of-greenland-are-melting-from-below/