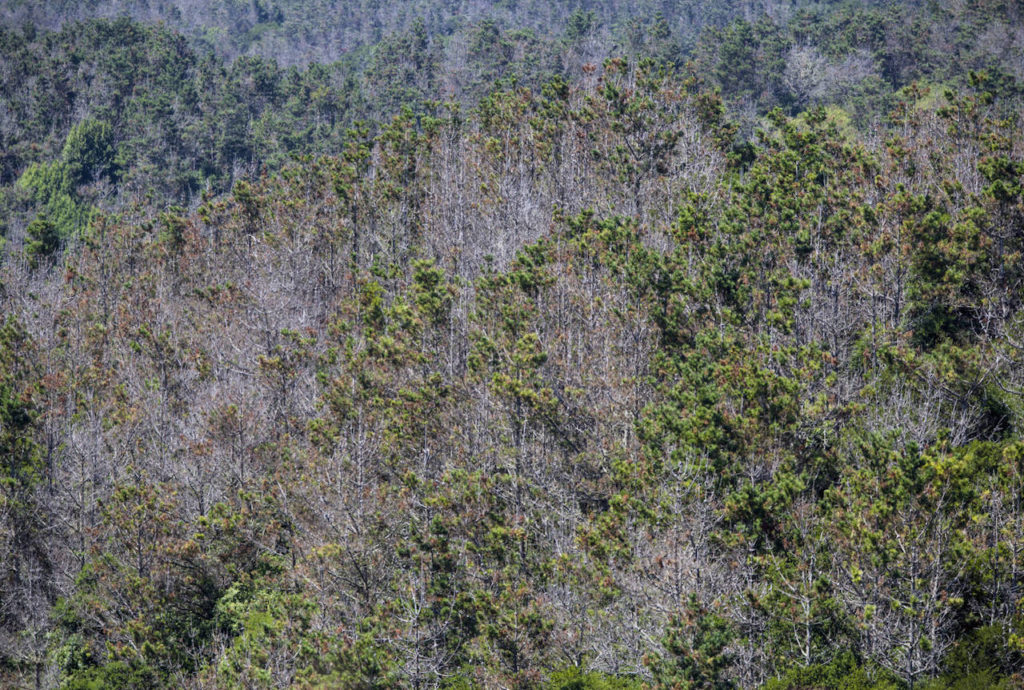 Friday, 12 August 2016
Seemorerocks> California's dying forest: Of course, it's not JUST drought, it's multi-cause. Dare I mention OZONE?
California's 70 Million Dead Trees: A 'Botanical Emergency Room'
Until recently, strolling through a California forest meant walking in dappled light along a path strewn with leaves or pine needles. But across the state, once-towering pines have collapsed, their desiccated limbs sprawled across forest floors. Toppled oak and tanoak trees, their trunks bleeding, decomposing from the inside out, litter the ground.
Choked with the detritus of at least 70 million dead trees, vast tracts of the landscape have become a botanical emergency room, parched by drought, invaded by damaging insects and infected with a deadly organism that may have piggybacked its way to the state on rhododendron leaves
In many communities of the central and southern Sierra Nevada range, "80 percent of trees are dead," said Ken Pimlott, the state's top forester as director of Cal Fire, the state forestry and fire-protection agency. "There will be no conifers [there] when this is done."
The catastrophic tree loss has taken out 66 million pines and other conifers and more than 5 million oak trees and tanoaks, which are relatives in the beech family. Nearly 60 million more water-starved trees are teetering.
The dead and distressed woodlands represent a small fraction of the state's billions of trees. But the problem is acute because large concentrations of trees — hundreds of acres of forest — are being wiped out. And experts expect the situation to worsen.
http://robinwestenra.blogspot.com/2016/08/californias-dying-forest.html
***
Published on Aug 11, 2016
1PacificRedwood – Thurs:  A right angle is visible on a developing weather system NW of Hawaii. A phased array microwave transmitter is heating the core to weaken the system while effectively separating the associated frontal system from the core – which is the objective.