Heterodyne interferometry uses beams with different frequencies, resulting in AC interference patterns at the difference between the frequencies, also known as the beat frequency. When interference occurs, the phase difference between the two light beams is no longer static. The interference pattern intensity is modulated at the beat frequency.
https://www.osapublishing.org/oe/fulltext.cfm?uri=oe-19-24-24546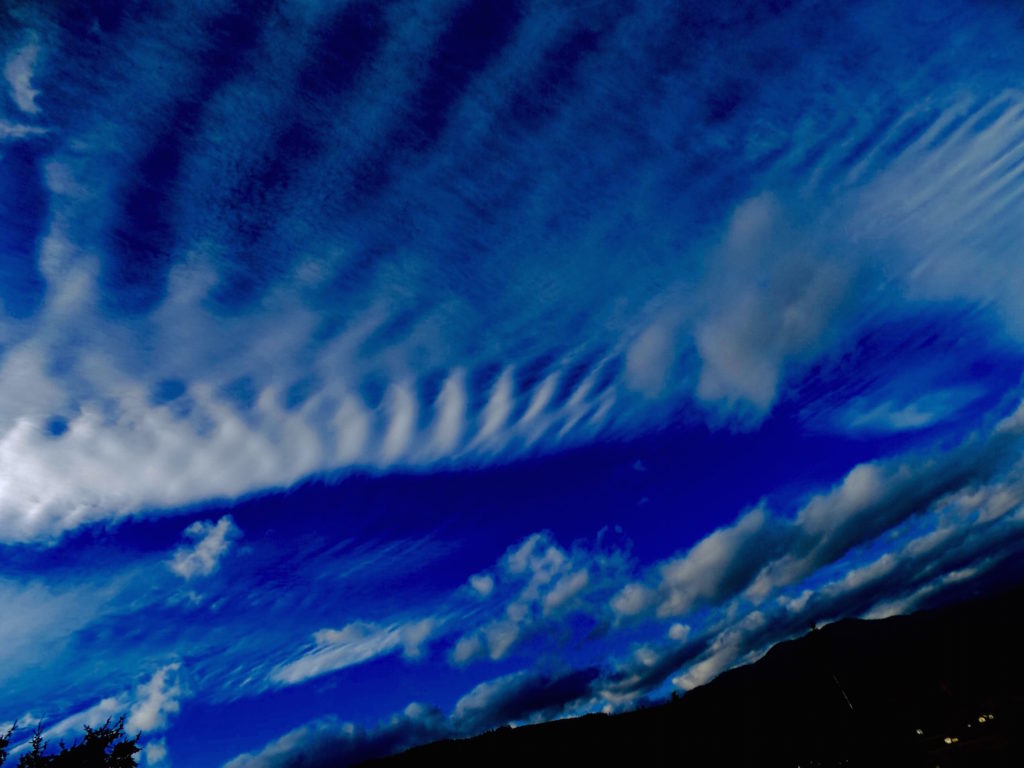 The top two (above & below) are intentionally enhanced by me to show the 'structure' of these things.