Robert Scribbler
The dramatic Arctic warmth and related damage to sea ice continued today. It's a situation that Bob Henson at Weather Underground has aptly dubbed 'the crazy cryosphere.' But from this particular observer's perspective, the situation is probably worse than simply crazy. It appears that we are now in the process of losing an element — Arctic sea ice — that is critical to the integrity of seasonality as we know it.
(Extreme Arctic warmth was drawn in by two warm storms — one running north from the Barents on November 14. Another emerging from Kamchatka on November 16 and 17. Warm storms have, during recent years, run up along high amplitude waves in the Jet Stream and into the Arctic during both summer and winter — with apparent strong impacts to sea ice [see NASA video below]. Image source: Climate Reanalyzer.)
On November 17, according to Arctic sea ice expert Zack Labe, the Arctic Ocean actually lost about 50,000 square kilometers of ice coverage. This would be odd on any given November day — which typically sees a trend of rapid freeze as the Arctic cools down into winter. But it is particularly strange considering that the Arctic Ocean is presently in a severe sea ice deficit of around 700,000 square kilometers below previous record lows. One that follows on the heels of both a very warm October and an exceptionally warm November for the Polar region of our world.
These losses occurred just one day before overall temperature anomalies for the climate zone above 66 degrees North Latitude went through the roof. For today, according to Climate Reanalyzer, temperatures for the entire Arctic spiked as high as 7.26 degrees Celsius above average. This occurred even as readings near the North Pole hit to near or above freezing in some locations.
… NSIDC shows similar losses in the sea ice extent monitor for the period of November 16-18. In total, 170,000 square kilometers of ice has been lost over the three day period and the total departure from the previous record low in 2012 is now 702,000 square kilometers.
These losses are quite extensive and, in many ways, are worse that those that occurred following the December 27, 2015 warm storm event.
https://robertscribbler.com/2016/11/18/arctic-storms-sparked-severe-polar-warming-sea-ice-melt-for-november-2016/
https://sites.google.com/site/arcticseaicegraphs/
http://cci-reanalyzer.org/WeeklySummary/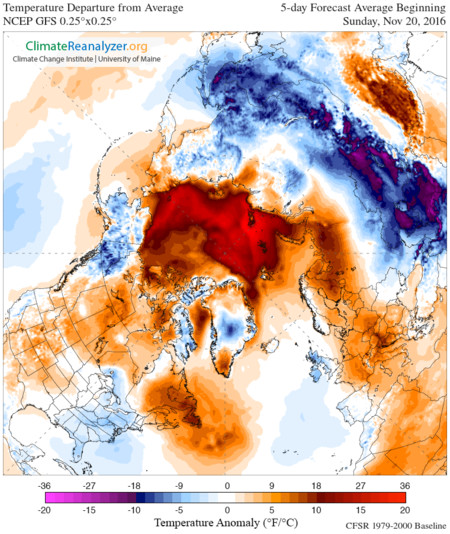 Three scientists investigating melting Arctic ice may have been assassinated, professor claims
Cambridge Professor Peter Wadhams suspects the deaths of the three scientists were more than just an 'extraordinary' coincidence
By Robert Mendick, Chief Reporter
12:56PM BST 25 Jul 2015
A Cambridge Professor has made the astonishing claim that three scientists investigating the melting of Arctic ice may have been assassinated within the space of a few months.
Professor Peter Wadhams said he feared being labelled a "looney" over his suspicion that the deaths of the scientists were more than just an 'extraordinary' coincidence.
But he insisted the trio could have been murdered and hinted that the oil industry or else sinister government forces might be implicated.
The three scientists he identified – Seymour Laxon and Katherine Giles, both climate change scientists at University College London, and Tim Boyd of the Scottish Association for marine Science – all died within the space of a few months in early 2013.
http://www.telegraph.co.uk/news/earth/environment/globalwarming/11762680/Three-scientists-investigating-melting-Arctic-ice-may-have-been-assassinated-professor-claims.html
http://www.iarc.uaf.edu/people/nshakhov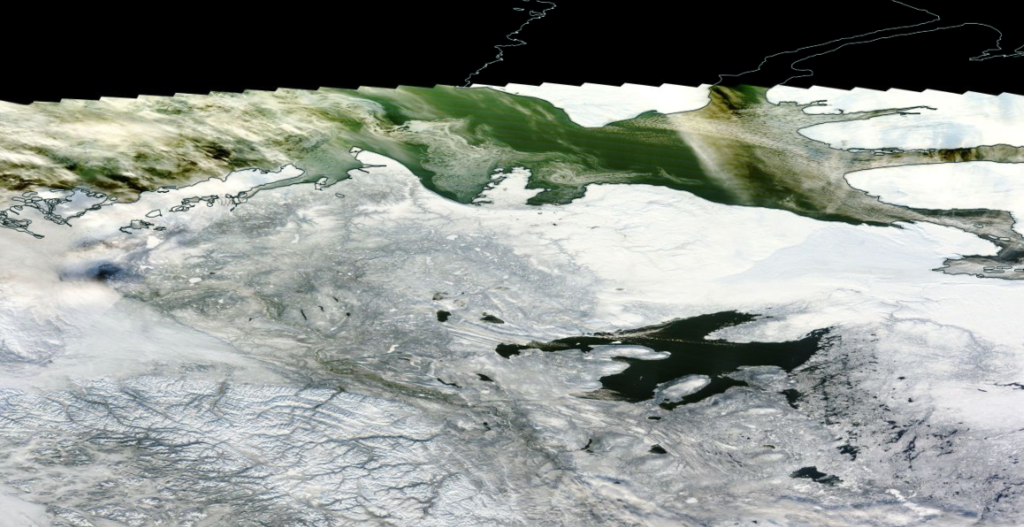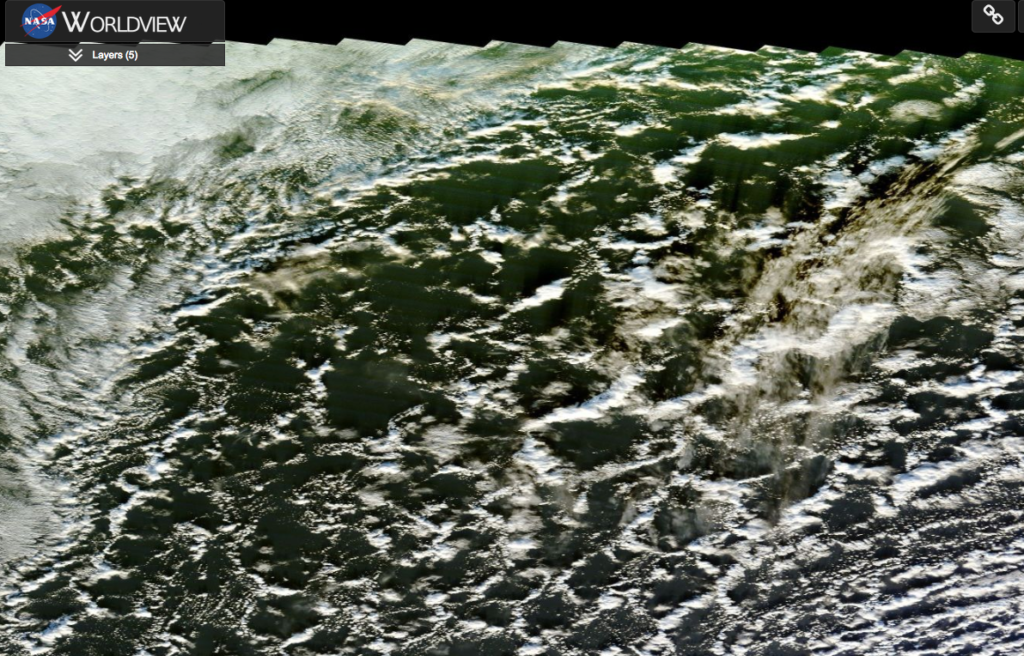 Images from NASA EOSDIS Worldview of melting Arctic (above)