Arctic methane gas emission 'significantly increased since 2014' – major new research 
Siberian Times,
04 October 2016
New expedition in Laptev Sea suggests increase in the rate of underwater permafrost degradation.
'The area of spread of methane mega-emissions has significantly increased in comparison with the data obtained in the period from 2011 to 2014.' Picture: TPU
The findings come from an expedition now underway led by Professor Igor Semiletov, of Tomsk Polytechnic University, on the research vessel 'Academic M.A. Lavrentyev' which left Tiksi on 24 September on a 40 day mission.
The seeping of methane from the sea floor is greater than in previous research in the same area, notably carried out between 2011 and 2014.
'The area of spread of methane mega-emissions has significantly increased in comparison with the data obtained in the period from 2011 to 2014,' he said. 'These observations may indicate that the rate of degradation of underwater permafrost has increased.'
Detailed findings will be presented at an international conference in Tomsk on 21 to 24 November. The research enables comparison with previously obtained data on methane emissions.
Dr Semiletov and his team are paying special attention to clarify the role of the submarine permafrost degradation as a factor in emissions of the main greenhouse gases – carbon dioxide and methane – in the atmosphere.
The team are examining how the ice plug that has hitherto prevented the exit of huge reserves of gas hydrates has today 'sprung a leak'. This shows in taliks – unfrozen surface surrounded by permafrost – through which powerful emissions of methane reach the atmosphere.
Scientists are eager to determine the quantity of methane buried in those vast areas of the Siberian Arctic shelf and the impact it can have on the sensitive polar climate system.
Five years ago the professor has claimed: 'We found more than 100 fountains, some more than a kilometre across….These are methane fields on a scale not seen before. The emissions went directly into the atmosphere… Earlier we found torch or fountain-like structures like this…
In 2104, the Russian professor said there were 500 abnormal fields of methane emissions. Picture: TPU
'This is the first time that we've found continuous, powerful and impressive seeping structures, more than 1,000 metres in diameter. It's amazing. Over a relatively small area, we found more than 100, but over a wider area, there should be thousands of them.'
In 2013, his research partner Natalia Shakhova, a scientist at the University of Alaska Fairbanks, reported in journal Nature Geoscience, that the East Siberian Arctic Shelf was venting at least 17 teragrams of the methane into the atmosphere each year. A teragram is equal to 1 million tons.
'It is now on par with the methane being released from the arctic tundra, which is considered to be one of the major sources of methane in the Northern Hemisphere,' she said. 'Increased methane releases in this area are a possible new climate-change-driven factor that will strengthen over time.'
Methane is a greenhouse gas more than 30 times more potent than carbon dioxide. On land, methane is released when previously frozen organic material decomposes.
http://robinwestenra.blogspot.com/2016/12/significant-increases-in-methane.html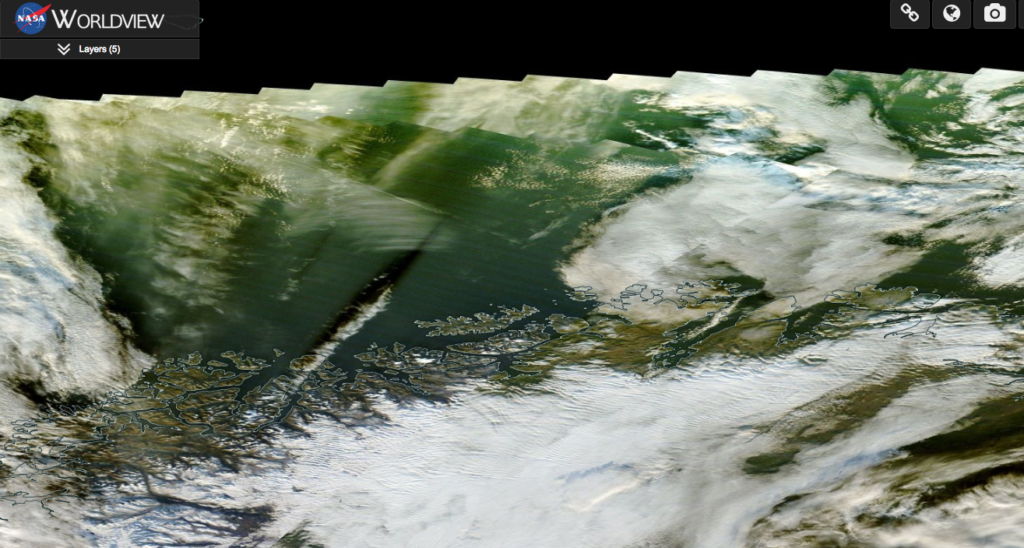 The Arctic Goes Bonkers by ROBERT HUNZIKER
Counterpunch,
30 November, 2016
Recent news out of the Arctic is alarming scientists, as for example the Union of Concerned Scientists discussed further on in this article. This extreme bad news is far-reaching, out of the ordinary, and chilling to the bone.
Global warming is getting worse and worse by the month and by the year and now, all of a sudden, frighteningly worse yet. Worldwide temperature sets monthly records, but who really cares in the public domain, other than scientists, the Pope, and the parties to COP, the Conference of the Parties, which is the gabfest for climate change. It's where thousands of climate diplomats consume Bordeaux and caviar whilst staying in $250/$750/night hotel rooms and talk and talk and drink and eat and talk. Finally, agreeing to "voluntarily" hold average global temperature increase below 2°C vis a vis pre-industrial temps, which few people outside of their inner circle fully understand. As it happens, 2°C seems like such a small number, and after all it is voluntary! But, for complicated reasons not discussed herein, it is not a small number, truth be known, 1.5°C will cause big problems in the climate. Nevertheless, forget all of the handwringing over 2°C, or 1.5°C for that matter, because humongous problems are already here, right now!
The voluntary commitments at COP21 to reduce global CO2 emissions need to be rock solid, and hopefully, they'll happen soon enough to stave off ecosystem collapse, which looks more threatening today than yesterday. Otherwise, there'll be worldwide famine and brutal war amongst warring tribes fighting over tillable land, as global warming cranks up, disrupting the biosphere, scorching agricultural land, like Syria from 2007 to 2011, a drought that drove 1.5 million farmers off ancient Fertile Crescent land into the cities for work and food. Shortly thereafter, all hell broke lose.
Meanwhile, the eastern Mediterranean is drying up, guaranteeing more climate refugees.  "A new NASA study finds that the recent drought that began in 1998 in the eastern Mediterranean Levant region, which comprises Cyprus, Israel, Jordan, Lebanon, Palestine, Syria, and Turkey, is likely the worst drought of the past nine centuries," (Source: NASA Finds Drought in Eastern Mediterranean Worst of Past 900 Years, nasa.gov, March 1, 2016). Did somebody say, "global warming"?
Meanwhile, and only very recently, extraordinarily bad news is coming out 0f the Arctic: The Siberian Times d/d October 4tth has an article about an expedition to the Laptev Sea (Arctic) bringing forth awful news, simply awful, as scientists discover severe underwater permafrost degradation. Dr. Igor Semiletov of Tomsk Polytechnic University led the charge on the research vessel Academic M.A. Lavrentyev on a 40-day mission.
Accordingly, the East Siberian Shelf is one of the world's most active and dangerous sources of methane (CH4) release into the atmosphere: Back in 2014, according to Dr. Semiletov: 'Emissions of methane from the East Siberian Shelf – which is the widest and most shallow shelf of the World Ocean – exceed the average estimate emissions of all the world's oceans. We have reason to believe that such emissions may change the climate. This is due to the fact that the reserves of methane under the submarine permafrost exceed the methane content in the atmosphere by many thousands of times," Arctic Methane Gas Emission 'Significantly Increased Since 2014' – Major New Research, The Siberian Times, October 4, 2016.
This year's new expedition revealed significant methane release noticeably more so than past expeditions in the same area explored 2011 thru 2014. Alarmingly, the degradation of underwater permafrost is only getting worse. However, truth be told, nobody really knows for sure how much locked-in-ice-methane is in the permafrost, but scientists witness enormous plumes of methane within water columns, spewing into the atmosphere.  At some point in time, that's immensely problematic for life on Earth. Still, nobody really knows for sure when runaway global warming hits hard, 5 years, 20 years, 100 years. It happens unannounced!
Five years ago, Dr. Semiletov said: "We found more than 100 fountains each of more than a kilometer across. These are methane fields on a scale not seen before. The emissions went directly into the atmosphere. This is the first time that we've found continuous, powerful, and impressive seeping structures more than 1,000 meters in diameter," Ibid.
That is dreadful news, especially if and when the Arctic loses its protective ice cap, like right now! It's a likely precursor to runaway global warming, which, over time, has the potential to incinerate any and all human life, assuming some people are fortunate enough to survive brutal bloodthirsty food/land wars along the way, kinda like the post-apocalyptic dystopian film Mad Max (1979), societal collapse, feud, and vengeance. Runaway global warning has that kind of dystopian power.
http://robinwestenra.blogspot.com/2016/12/meanwhileand-only-very-recently.html