Island of South Georgia in South Sandwich Islands (above)   
http://go.nasa.gov/2kqOwF0
Dane Wigington
geoengineeringwatch.org
Even now the vast majority of first world nation populations are completely oblivious to the unfolding environmental cataclysms that are closing in from every side. This unimaginable blindness is, unfortunately, willful in most cases.The majority choose to accept any power structure paid for propaganda, disinformation, and lies of omission, that enforces their comfort zones. A societal epidemic of normalcy bias also fuels the near total lack of wider horizon comprehension. Denial of reality does not alter reality, this fact will soon enough be clear to all those that have so far chosen not to objectively investigate frontline truths. Fully facing unimaginably dire realities is difficult, but true solace and a true sense of purpose cannot be found any other way. The report below is a harsh dose of reality, but, if we are to have any chance of altering the course of certain omnicide which we are currently on, we must look through a clear lens and face reality head-on. As dire as the report below may seem, it would be even worse if the critical issue of climate engineering was also addressed (which it is not).
Extinction Is The End Game

Source: Collapse of Industrial Civilization
Civilizations are living organisms striving to survive and develop through predictable stages of birth, growth, maturation, decline and death. An often overlooked factor in the success or failure of civilizations are cultural memes—the knowledge, beliefs, and behaviors passed down from generation to generation. Cultural memes are a much more significant driver of human evolution than genetic evolution. Entire civilizations have been weeded out when their belief system proved maladaptive to a changing environment.
…
The bottom line is that a swing towards authoritarianism happens when resources become scarce. Climate change is simply a symptom of humans overshooting the planet's carrying capacity. Free market ideologues are nearly always climate 'skeptics' because acknowledging the reality of human-induced climate change would be an admission that industry must be curtailed or controlled. Left-leaning people nearly always accept the science because it goes along with their criticisms of capitalism which externalizes social and environmental costs for the benefit of just a few at the top of the economic hierarchy. Thus we see parasitic Trump surrounding himself with right-wing, climate denying, fossil fuel corporatists and insiders who will be doing everything in their power to dismantle health and environmental regulations including privatizing social services which are barriers to capitalist expansion.
To be blunt, our chance of developing a sustainable culture passed us by a long time ago. People will try to adapt until they cannot, and myths will be created to explain away harsh realities. A dystopic future in all its horrific glory has arrived: baked-in biospheric collapse, the inherent and irreconcilable contradictions of techno-capitalism, a dysfunctional political system unable to come to terms with root causes, and the cognitive dissonance of the masses blind to the bigger picture.  …
Full article here:
http://www.geoengineeringwatch.org/environmental-collapse-and-the-unravelling-of-civilization/?inf_contact_key=0dc98fb8d20138daec27be93c3bdf9ab43e942c8a9ed97a9e0c97b11936d171b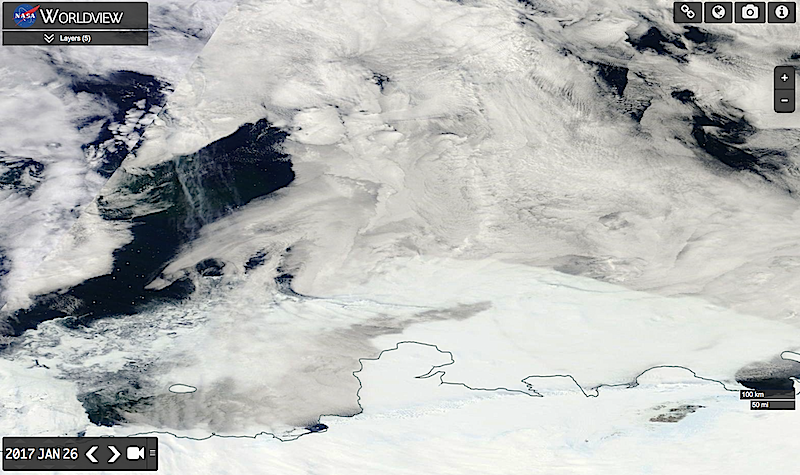 http://go.nasa.gov/2k7Zl1c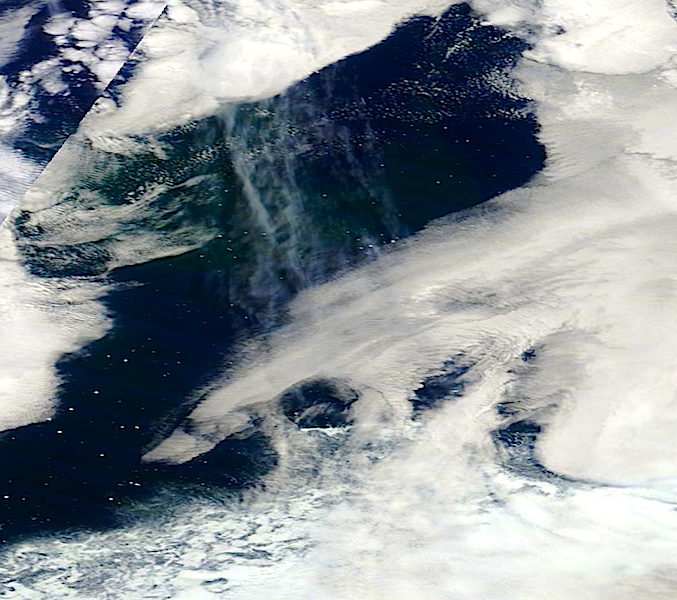 North of Antarctica & west of Australia (two above)     http://go.nasa.gov/2kqMZyN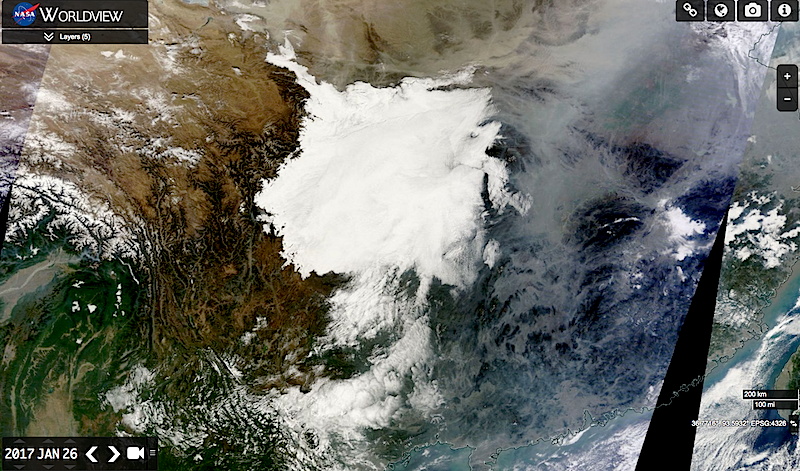 http://go.nasa.gov/2k7NpMV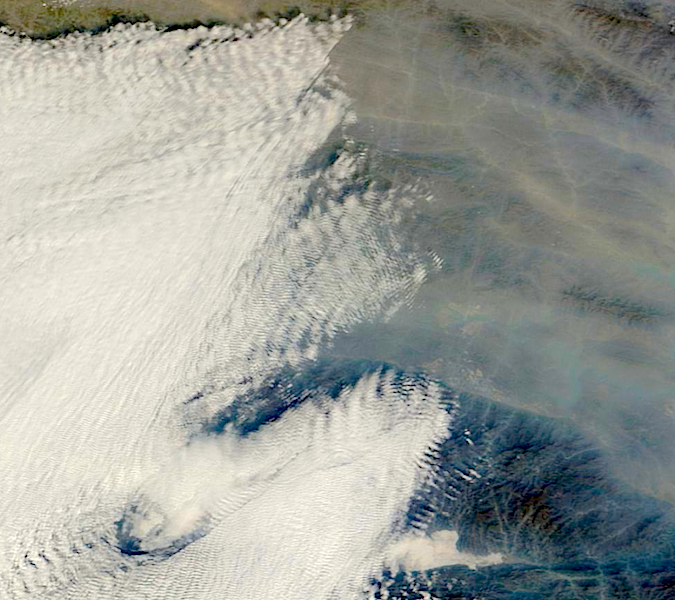 China, enhanced to show RF/microwave lines (above)     http://go.nasa.gov/2kqNXeD
China / Jan.26, 2017     http://go.nasa.gov/2kqNJ7o