USA Feb.8, 2017 (above & below)     http://go.nasa.gov/2lxh00m
http://go.nasa.gov/2lxh00m

CHRIS HEDGES: American Psychosis
Jan 29, 2017
Reality is under assault. Verbal confusion reigns. Truth and illusion have merged. Mental chaos makes it hard to fathom what is happening. We feel trapped in a hall of mirrors. Exposed lies are answered with other lies. The rational is countered with the irrational. Cognitive dissonance prevails. We endure a disquieting shame and even guilt. Tens of millions of Americans, especially women, undocumented workers, Muslims and African-Americans, suffer the acute anxiety of being pursued by a predator. All this is by design. Demagogues always infect the governed with their own psychosis.
"The comparison between totalitarianism and psychosis is not incidental," the psychiatrist Joost A.M. Meerloo wrote in his book "The Rape of the Mind: The Psychology of Thought Control, Menticide, and Brainwashing." "Delusional thinking inevitably creeps into every form of tyranny and despotism. Unconscious backward forces come into action. Evil powers from the archaic past return. An automatic compulsion to go on to self-destruction develops, to justify one mistake with a new one; to enlarge and expand the vicious pathological circle becomes the dominating end of life. The frightened man, burdened by a culture he does not understand, retreats into the brute's fantasy of limitless power in order to cover up the vacuum inside himself. This fantasy starts with the leaders and is later taken over by the masses they oppress." …
The corporate state, hostile or indifferent to the plight of the citizens, has no emotional pull among the public. It is often hated. Political candidates run not as politicians but as celebrities. Campaigns eschew issues to make people feel good about candidates and themselves. Ideas are irrelevant. Emotional euphoria is paramount. The voter is only a prop in the political theater. Politics is anti-politics. It is reality television. Trump proved better at this game than his opponents. It is a game in which fact and knowledge do not matter. Reality is what you create. We were conditioned for a Trump. …
"The demagogue relies for his effectiveness on the fact that people will take seriously the fantastic accusations he makes, will discuss the phony issues he raises as if they had reality, or will be thrown into such a state of panic by his accusations and charges that they will simply abdicate their right to think and verify for themselves."
The lies create a climate in which everyone is assumed to be lying. The truth becomes suspect and obscured. Narratives begin to be believed not because they are true, or even sound true, but because they are emotionally appealing. The aim of systematic lying, as Arendt wrote, is the "transformation of human nature itself."  The lies eventually foster somnambulism among a population that surrenders to the magical thinking and ceases to care. It checks out. It becomes cynical. It only asks to be entertained and given a vent for its frustration and rage. Demagogues produce enemies the way a magician pulls rabbits out of a hat. They wage constant battles against nonexistent dangers, rapidly replacing one after the other to keep the rhetoric at a fever pitch. …
We must build communities where we can find understanding and solidarity. We must allow ourselves to mourn. We must name the psychosis that afflicts us.  We must carry out acts of civil disobedience and steadfast defiance to re-empower others and ourselves. We must fend off the madness and engage in dialogues based on truth, literacy, empathy and reality. We must invest more time in activities such as finding solace in nature, or focusing on music, theater, literature, art and even worship—activities that hold the capacity for renewal and transcendence. This is the only way we will remain psychologically whole. Building an outer shell or attempting to hide will exacerbate our psychological distress and depression. We may not win, but we will have, if we create small, like-minded cells of defiance, the capacity not to go insane.
http://www.truthdig.com/report/item/american_psychosis_20170129
Off Santa Barbara
http://go.nasa.gov/2kyzNu5
Anacapa Island & Santa Cruz Island CA (above)
http://go.nasa.gov/2kyx5Vp
http://go.nasa.gov/2lx8PBv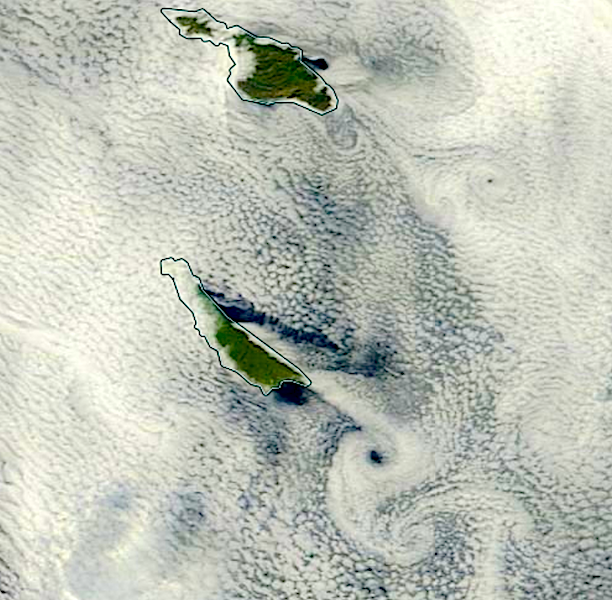 They are obviously now using transmitting from San Clemente Island & Santa Catalina also!  Very close to LA.
http://go.nasa.gov/2kyqbzo (above)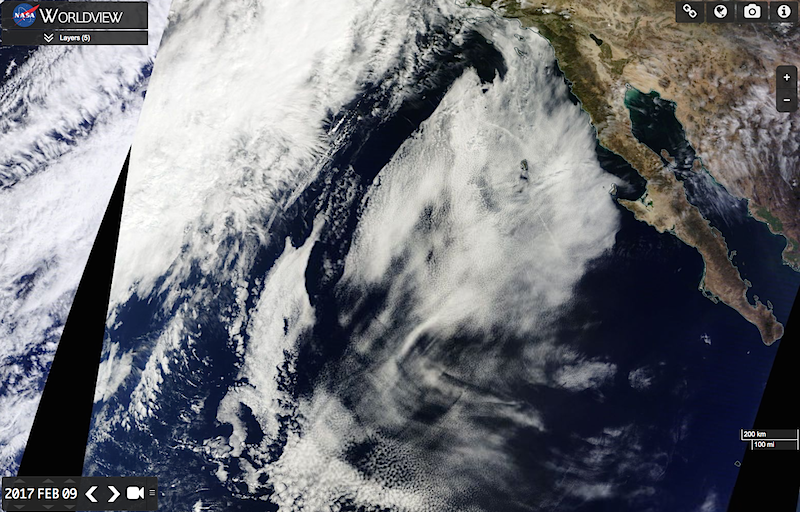 http://go.nasa.gov/2lxwK3x         http://go.nasa.gov/2kytVkj
Guadalupe Island off Baja CA  (above)   http://go.nasa.gov/2kylBkw