The screenshot (above) was taken by me from 1PacificRedwood video that has been both color and contrast enhanced to read the mysterious markings. An electronic encoded digital script?
Here is the original video (below) from 1PacificRedwood. I have been following this man for months now and have never noticed these type of possible 'digital information' patterns in the cloud formations before. I did go back and look at his older videos of hurricane formations, but could find no evidence of anomalous 'information' in them.
In "Timeline Collapse & Universal Ascension", E.M Nicolay and H.L. Jang talk about the galactic and planetary electromagnetic grids that "define and serve as boundaries for dimensional time and space. It is through these grids that electromagnetic information and light in the form of energy is transferred both within a particular dimension and inter-dimensionally."
Is it possible that information can actually take the form of electromagnetism, electromagnetics as an actual language, which can be intelligently intentionally placed in a highly electrically charged heated energy system like a hurricane. This encoded electromagnetic information might conceivably convey an order, a directive, a specific instruction. Can this form of digital energy in fact 'program' a natural earth climate system to behave in a specific manner?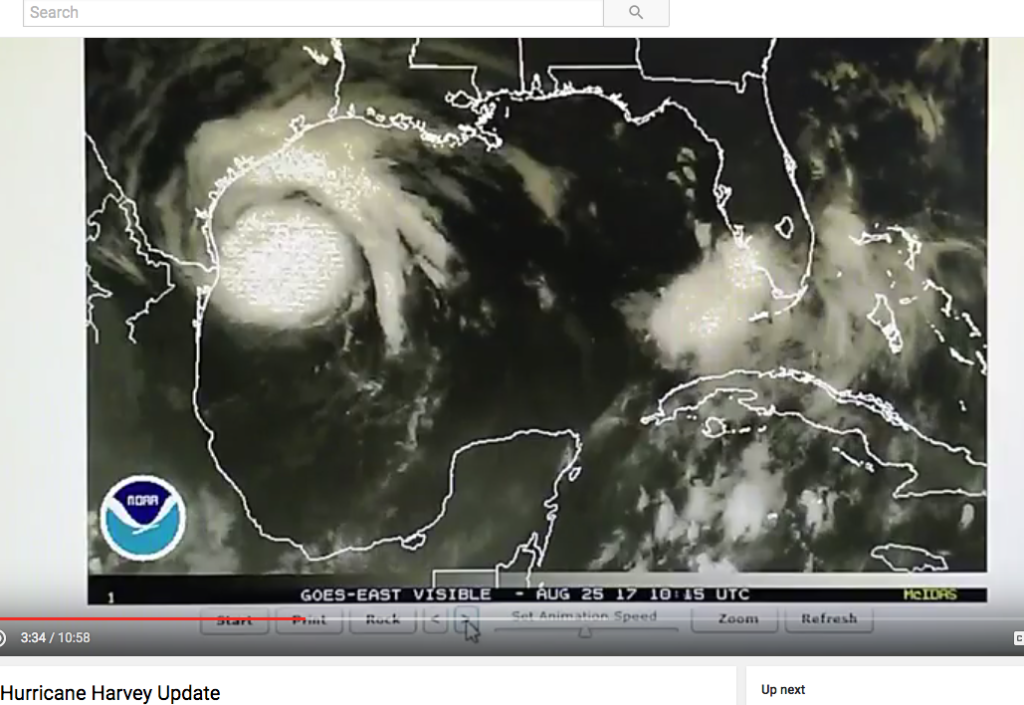 Here (above) is another shot of the phenomena I capture from the 1PacificRedwood video.
ALIEN SCRIPT on NASA Worldview / August 21, 2017 the day of the Eclipse / "a message given to Earth during the eclipse"
As you may recall, I found a similar mysterious "alien script" on August 21, 2013.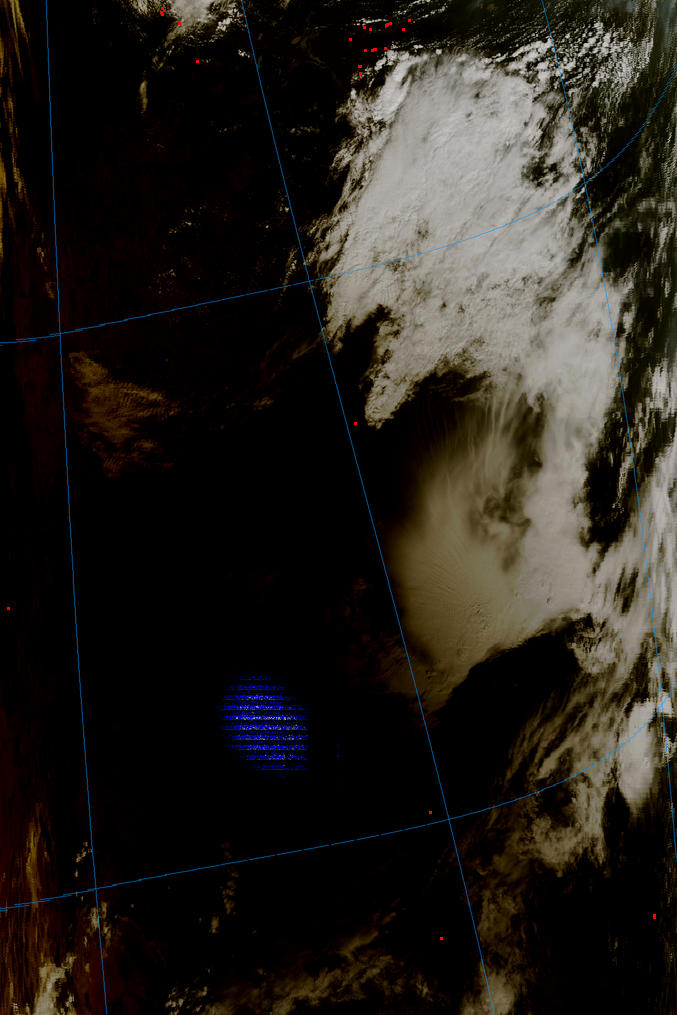 A friend sent me a link (below) that allowed me to get the raw unprocessed information (above) of the spherical blue writing.
realtime:
https://lance.modaps.eosdis.nasa.gov/cgi-bin/imagery/realtime.cgi
same image effective link after today (realtime link above would change each day):
https://lance.modaps.eosdis.nasa.gov/cgi-bin/imagery/realtime.cgi?date=2017233
Many have given suggestions as to the meaning of the blue writing in a sphere (above). No one seemed to feel that it was friendly. Rather it felt cold and ominous. Thus far no translations have been offered. 

However you cannot fail to note the similarity in these two enigmas. Aug.21, 2017 (above).
Aug.25, 2017 (above) from the hurricane Harvey center. I have further enhanced it to try to find more definition and structure. This enhancement "pattern recognition" now begins to look like a printed circuit board.
Again Aug. 21, 2017 (above) the blue circle "alien script" data further enhanced.
Again Aug. 21, 2017 (above) the blue circle "alien script" data further enhanced.
I will wildly speculate that this is an alien, as in off-planet technology that has the signature capacity to direct natural earth-plane phenomena. The intention was to impress the human governmental agencies that have been manipulating the weather around the planet, and using interferometry transmitters to break up hurricanes and weather systems over the United States now for many years. Their technology is well documented by 1PacificRedwood in his many videos.
The message in hurricane Harvey makes it clear who has the final control, the superior technology. Also perhaps it is a warning of what is to come.
One more further enhancement of the "alien script" in hurricane Harvey (above).
And the original video screenshot (above).