North America wildfire smoke (above) / Sept.4, 2017          https://go.nasa.gov/2eX0XHA
Navy Builds Underground Nuclear Weapons Storage Facility
Posted on Jun.27, 2016 in Arms Control, Nuclear Weapons, United States by Hans M. Kristensen
By Hans M. Kristensen
The US Navy has quietly built a new $294 million underground nuclear weapons storage complex at the Strategic Weapons Facility Pacific (SWFPAC), a high-security base in Washington that stores and maintains the Trident II ballistic missiles and their nuclear warheads for the strategic submarine fleet operating in the Pacific Ocean.
The SWFPAC and the eight Ohio-class nuclear-powered ballistic missile submarines (SSBNs) homeported at the adjacent Bangor Submarine Base are located only 20 miles (32 kilometers) from downtown Seattle.
The SWFPAC and submarines are thought to store more than 1,300 nuclear warheads with a combined explosive power equivalent to more than 14,000 Hiroshima bombs.
A similar base with six SSBNs is located at Kings Bay in Georgia on the US east coast, which houses the SWFLANT (Strategic Weapons Facility Atlantic) that appears to have a dirt-covered warhead storage facility instead of the underground complex built at SWFPAC.
Of the 14 SSBNs in the US strategic submarine fleet, 12 are considered operational with 288 ballistic missiles capable of carrying 2,300 warheads. Normally 8-10 SSBNs are loaded with missiles carrying approximately 1,000 warheads.
…
The Limited Area Protection and Storage Complex
Although the new underground storage complex is not a secret – its existence has been reported in public navy documents since 2003 – it has largely escaped public attention until now.
The new complex is officially known as the Limited Area Protection and Storage Complex (LAPSC), or navy construction Project Number P973A. The complex was originally estimated to cost $110 million but ended up costing nearly $294 million.
Full report:
https://fas.org/blogs/security/2016/06/pacific-ssbn-base/
North America fire smoke (above) / Sept.4, 2017      https://go.nasa.gov/2gGdMtP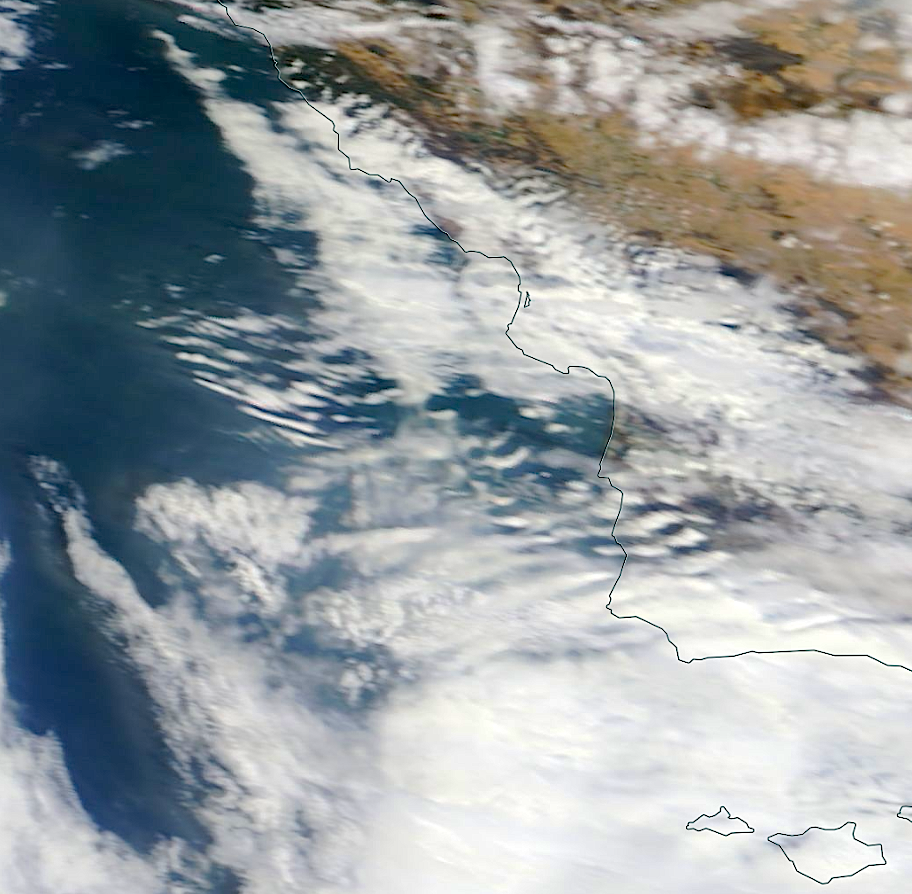 Southern California radio-frequency/microwave Sept.4, 2017                       https://go.nasa.gov/2gFlB2U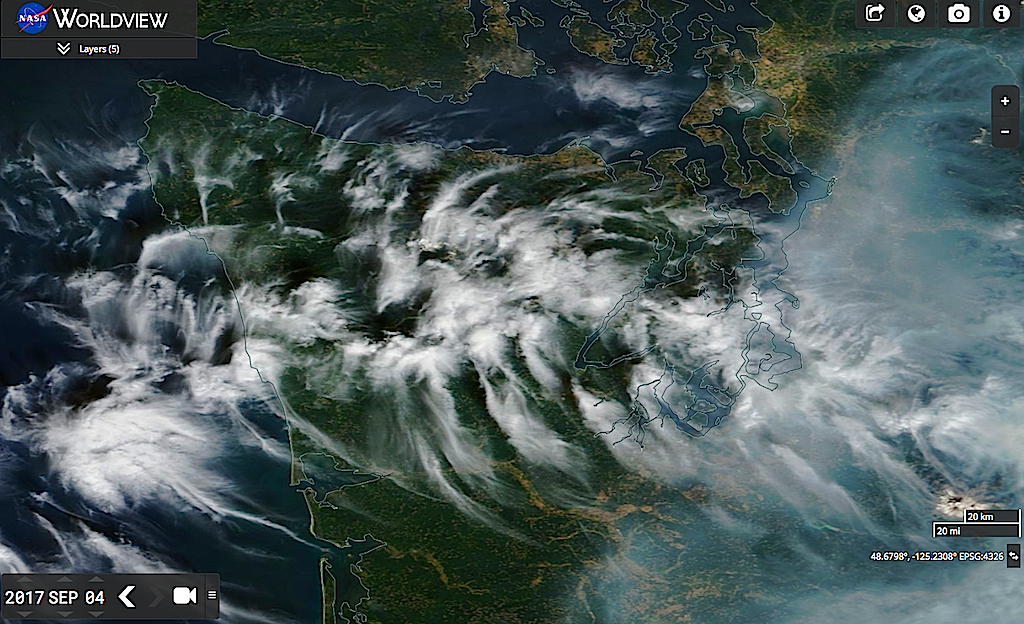 The Olympic Peninsula Washington State (2 above) / Sept.4, 2017             https://go.nasa.gov/2gG0EF4
Off Vancouver Island Canada (above) / Sept.4, 2017           https://go.nasa.gov/2gHGcn3
North America wildfire smoke (above) / Sept.4, 2017   https://go.nasa.gov/2eWJyik
Northern Canada (so many weird patterns…above) / Sept.4, 2017             https://go.nasa.gov/2eWv2Hl
Northern Canada R/F (I wonder how 'they' would explain this kind of herringbone pattern…above) / Sept.4, 2017                                  https://go.nasa.gov/2eWuu4r
Northern Canada (above) / Sept.4, 2017                              https://go.nasa.gov/2gFFTZO