VSF: When I read this report today, I felt heart sick. This is one of the worst stories I have ever read. Are the Dolphins sending us a stark warning?  I feel that not only is this criminal, this is an unforgivable sin against Nature and God.
Dolphin brains show signs of Alzheimer's Disease
The team analysed 'plaques' of a protein called beta amyloid in the brains of dolphins, as well as tangles of another protein called tau: these plaques and tangles are signatures of Alzheimer's Disease.
http://www.ox.ac.uk/news/2017-10-23-dolphin-brains-show-signs-alzheimer%E2%80%99s-disease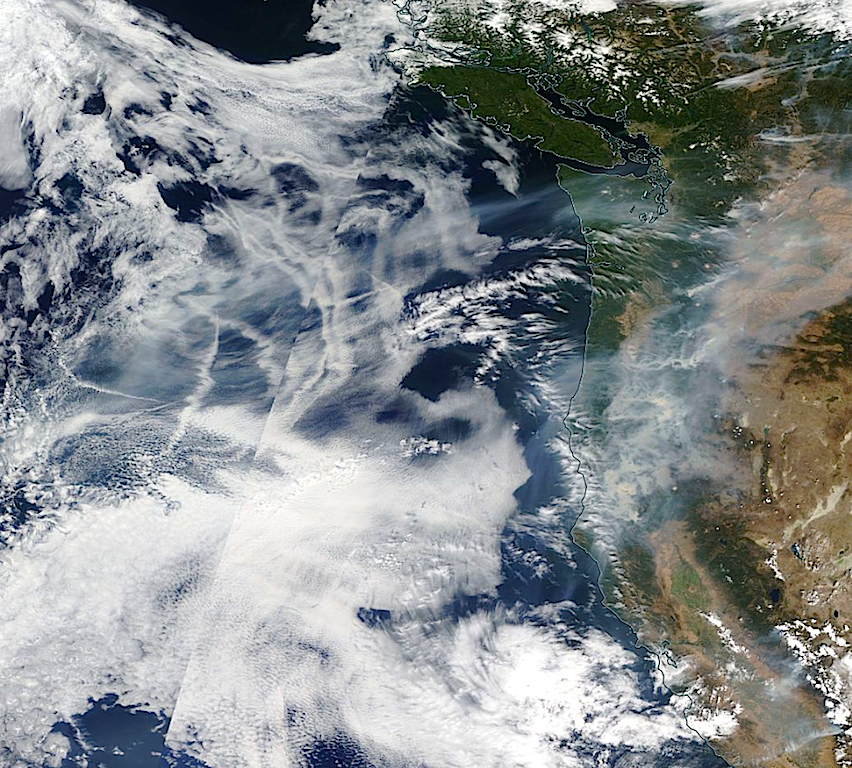 First Case Study to Show Direct Link Between Alzheimer's and Aluminum Toxicity
March 2014 / By Dr. Mercola
Aluminum has been long known to be neurotoxic, with mounting evidence that chronic exposure is a factor in many neurological diseases, including dementia, autism, and Parkinson's disease.
However, definitive scientific proof is difficult to establish due to the lack of longitudinal studies, as well as push-back from industries that use aluminum in their products. Despite the shortage of conclusive studies, mounting scientific evidence really leaves little room for doubt.
Case in point: a new case study from Keele University in the UK1 unequivocally shows high levels of aluminum in the brain of an individual exposed to aluminum at work, who later died from Alzheimer's disease.
While aluminum exposure has been implicated in Alzheimer's and a number of other neurological diseases, this case claims to be "the first direct link" between Alzheimer's disease and elevated brain aluminum following occupational exposure.2
The Aluminum-Alzheimer's Link
The 66 year-old Caucasian man developed an aggressive form of early onset Alzheimer's disease after eight years of occupational exposure to aluminum dust, which scientists conclude "suggests a prominent role for the olfactory system and lungs in the accumulation of aluminum in the brain."
This is not the first time high aluminum levels have been found in the tissues of someone who died from Alzheimer's disease. For example, in 2004, high aluminum levels were found in the tissues of a British woman who died of early-onset Alzheimer's.
This was 16 years after an industrial accident dumped 20 metric tons of aluminum sulphate into her local drinking water. And there are many studies showing elevated aluminum levels in living individuals displaying a wide range of neurological symptoms.3
Aluminum Heads Straight to Your Brain
Aluminum is to your central nervous system as cigarette smoke is to your lungs. Scientists are clear that toxic metals damage brain tissue and lead to degenerative disease by producing oxidative stress—and aluminum is one of the worst offenders. With Alzheimer's rates skyrocketing, today's multiple avenues of aluminum exposure are of great concern. Just as with particles in the environment, once aluminum is in your tissues, your body has a difficult time releasing it. This toxic metal serves absolutely no biological purpose, so the less of it you ingest, the better.
Once in your body, it travels around easily, unimpeded, piggybacking on your iron transport system. It crosses biological barriers that normally keep other types of toxins out, such as your blood-brain barrier. Over time, aluminum can accumulate in your brain and do serious damage your neurological health—regardless of your age. Aluminum toxicity may be doing as much damage to our children as to our seniors.
https://articles.mercola.com/sites/articles/archive/2014/03/22/aluminum-toxicity-alzheimers.aspx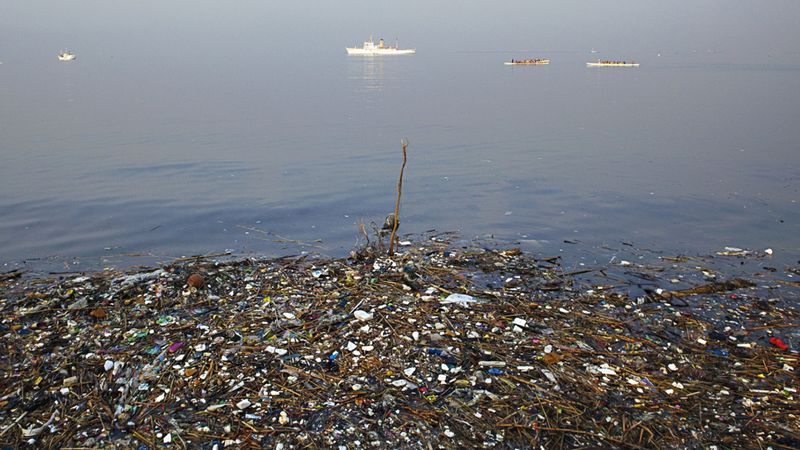 Everyone knows about the islands of plastic trash floating around the Pacific. Our culture of consumption is toxic beyond comprehension. What have we done to the oceans?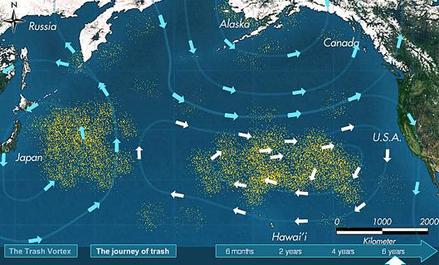 These islands of plastic trash contains EDCs, endocrine disrupting chemicals: Endocrine disruptors are chemicals that may interfere with the body's endocrine system and produce adverse developmental, reproductive, neurological, and immune effects in both humans and wildlife.
A wide range of substances, both natural and man-made, are thought to cause endocrine disruption, including pharmaceuticals, dioxin and dioxin-like compounds, polychlorinated biphenyls, DDT and other pesticides, and plasticizers such as bisphenol A.
A. Endocrine disruptors may be found in many everyday products– including plastic bottles, metal food cans, detergents, flame retardants, food, toys, cosmetics, and pesticides. The NIEHS supports studies to determine whether exposure to endocrine disruptors may result in human health effects including lowered fertility and an increased incidence of endometriosis and some cancers. Research shows that endocrine disruptors may pose the greatest risk during prenatal and early postnatal development when organ and neural systems are forming.
https://www.niehs.nih.gov/health/topics/agents/endocrine/index.cfm
I am overwhelmed today with sorrow for my home planet.
Dementia is a syndrome, usually of a chronic or progressive nature, caused by a variety of brain illnesses that affect memory, thinking, behaviour and ability to perform everyday activities.
The number of people living with dementia worldwide is currently estimated at 47 million and is projected to increase to 75 million by 2030. The number of cases of dementia are estimated to almost triple by 2050.
http://www.who.int/features/factfiles/dementia/en/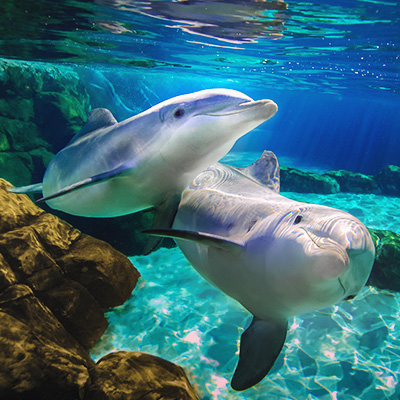 I know there is a beautiful spirit world where these amazing creatures will go until the Earth is once more clean and their playground. What have we allowed to happen to our once beautiful planet? The insanity grows…
Harald Kautz Vella: 7000 tons of nano-crystals raining down per year on just Germany alone / Three generations of Trans-Humanistic technologies!