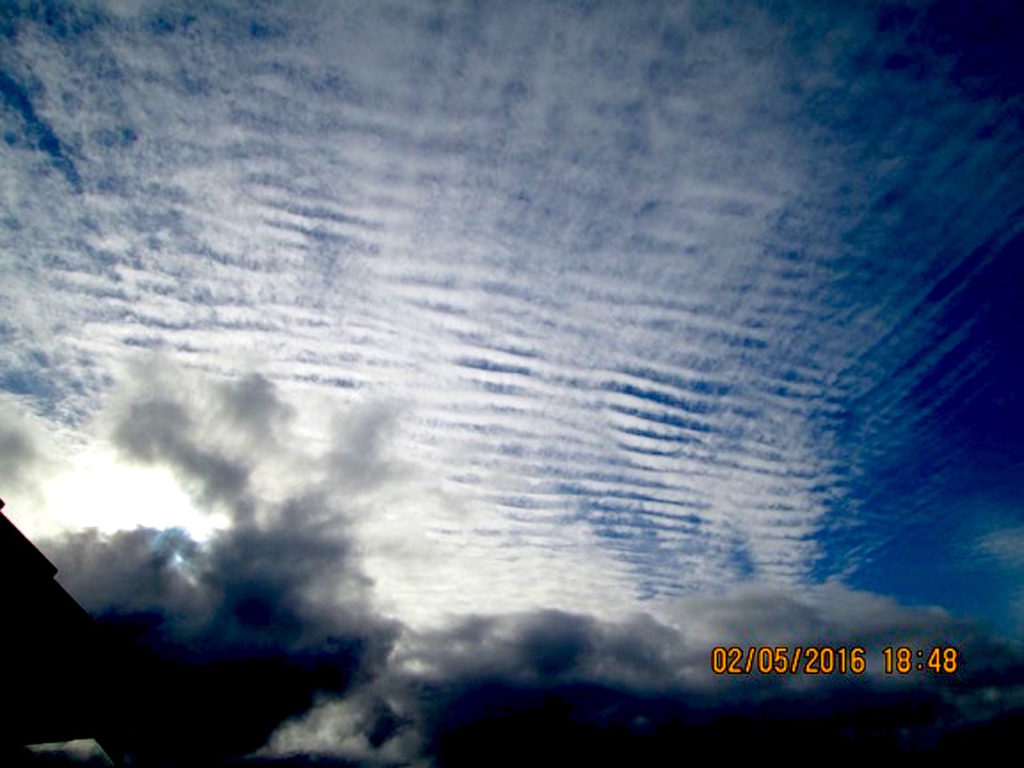 Photo (above) taken from my house on the Olympic Peninsula Washington State. The Navy is inundating the Olympic Peninsula with transmitter generated radio-frequency/microwave radiation and scalar waves. This intentional radiation used in their EW/electronic warfare zone practice is not healthy for our immune system and DNA.

VSF:
Understand the fact that the American people have been lied to for at least my lifetime of 72 years.
The funding of the Secret Space program has generated endless criminal behavior. As Catherine Austin Fitts has said, the United States of America suffered a coup and is run as a criminal enterprise.
While I do not know the outcome of all this, I must say that no one is mentioning geoengineering — which tells me that they intend to continue spraying our planet's atmosphere with toxic metals. I feel that the United States will soon be under military law, no matter how they sanitize the takeover. There are recent official studies confirming that global warming is real:
https://science2017.globalchange.gov/
We will soon be told that geoengineering is a life & death necessity. We will be forced to accept the ongoing programs that are destroying our immune system, and poisoning the sky, land, and water.  In my view, all of this works very well with the Invasion by the Draco Reptilians and the Zeta Reticuli Grays. Only when they stop spraying our planet, will I believe that their malevolent genocidal intentions have ceased. Until then, I see nothing but omnicide for the human race and what once was the natural state our beloved planet.

NASA Worldview below:
East of Africa & south of Madagascar (above) / Dec.23, 2017. I continue to document with NASA images as evidence, the fact that these transmitter generated radio-frequency, microwave, and scalar waves – and bizarre electrified cloud forms are worldwide. https://go.nasa.gov/2picybU
East of Africa & south of Madagascar (above) / Dec.23, 2017.                         https://go.nasa.gov/2pqnEvM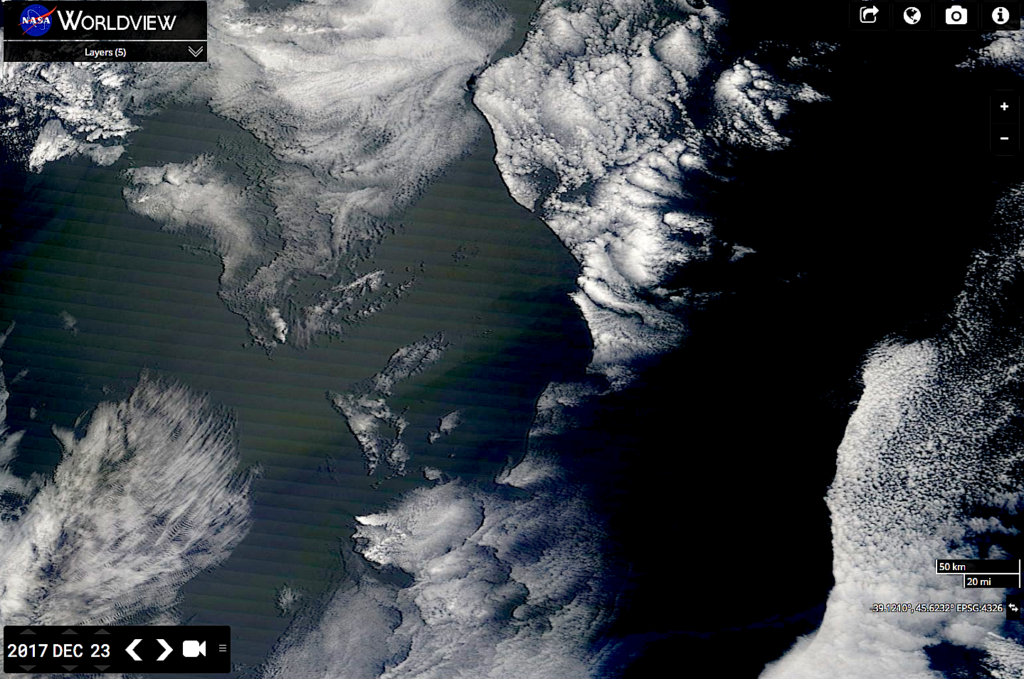 East of Africa & south of Madagascar (above) / Dec.23, 2017.  I wasn't going to enhance this so you could see how weird it is. However, the weird stuff became even more clear with just a small contrast enhancement. In the lower left are those spiral-coil curl tufts. https://go.nasa.gov/2pkbZ1j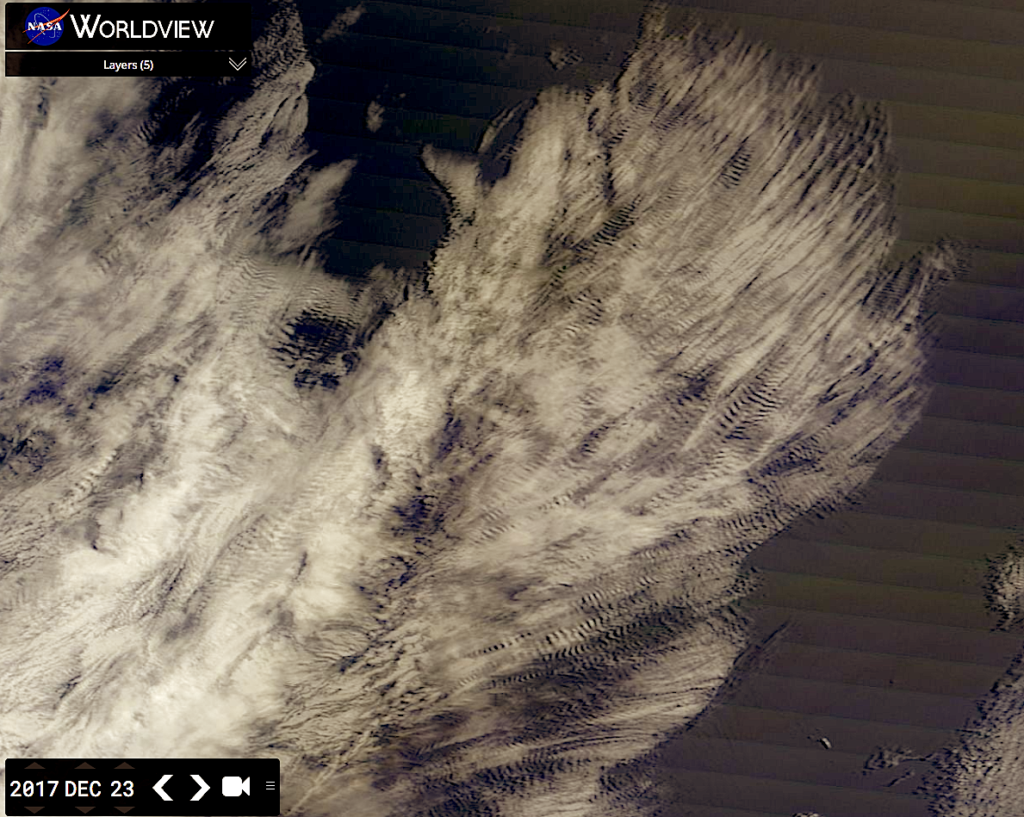 East of Africa & south of Madagascar (above) / Dec.23, 2017. This is a close-up of the shot above on the lower left – with slight sepia enhancement. Where are the transmissions for this coming from? A satellite? Such massive amounts of energy must be scalar waves https://go.nasa.gov/2DEJPRF
East of Africa & south of Madagascar (above) / Dec.23, 2017. What could be creating this black line shadow edge? This kind of black thick line is very unusual – not enhanced except for sharpness.                                                                                                                 https://go.nasa.gov/2DGfP8j
INVASION EARTH: What the Draco Reptilian, Greys, & the Zeta Greys ETs Want / NASA Worldview: Greenland Melting