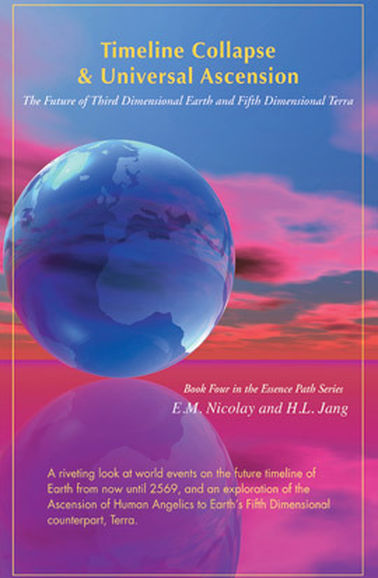 EM Nicolay discusses themes and answers questions concerning "Timeline Collapse & Universal Ascension," the fourth book in the EssencePath series.
VSF: This recorded workshop of 73 minutes is an excellent introduction to the work of E.M. Nicolay, that contains much of the information found in his books. The first few minutes are a beautiful sacred meditation.  Around @58:00 he talks about geoengineering and the production of powerful dangerous scalar waves by HAARP transmitter type technologies coming from the ETs. I think you will agree, Mr. Nicolay has a subtle sattvic acoustical quality in his voice.
Workshop Date: December 9th, 2015
Moderated by H.L. Jang
Topics Covered Include:
– The coming clash of civilizations and the duality struggle inherent in Christ versus Anti-Christ consciousness
– The fate of England & Australia over the course of the coming 30 to 50 years as seen on the current Timeline
– The longterm consequences of weather manipulation, geo-engineering and the weaponization of nature
– The best and worst locations to be during the coming period
– The coming Bio-ET invasion of Earth
https://www.essencepath.com/past-workshops-sessions

Message to the Emissaries: INVASION! / E.M. Nicolay: The System Lords and the Twelve Dimensions / Timelines Collapse & Universal Ascension / "there are more of them and their cloned progeny present on Earth today than at any time prior." / We may perceive the entire universe as the result of electromagnetics, the magnetic forces that create and dissolve the appearance of matter or form in the layers that are often termed as dimensional realms.