VSF:  The video below is a compilation by Laura Magdalene Eisenhower of many of pieces of the relevant information regarding the Alien Invasion.  So much of what she is saying is in complete agreement with E. M. Nicolay and also my own research & conclusions.  She begins by mentioning geoengineering as fact.  She understands that the Alien Invasion is about preventing our Ascension during this time, and she also has a good collection of insights into the secret government, the Draco Reptilians, and the Zeta Reticuli. Very impressive.  I am recommending this to you.
Laura Magdalene Eisenhower is another speaker star XVII International Congress of UFOlogy conducted by the CIO ( UFO Reporting Center ) in Capilla del Monte, Cordoba, Argentina.  Global Alchemist, Mythologist Cosmic and great-granddaughter : Besides Dwight David Eisenhower is president of the US Decisive role played UN, in extraterrestrial themes.  She is in deep Mission paragraph REVEAL Our True Related Energies of Love and Wisdom "Magdalena" and "Gaia Sophia" Origins , and works to free the Military Industrial Complex, Systems Archontic and False Power Structures. These forces connect many points that are entering our consciousness.  Now More Than Ever since our solar system at this time aligns with the galactic plane .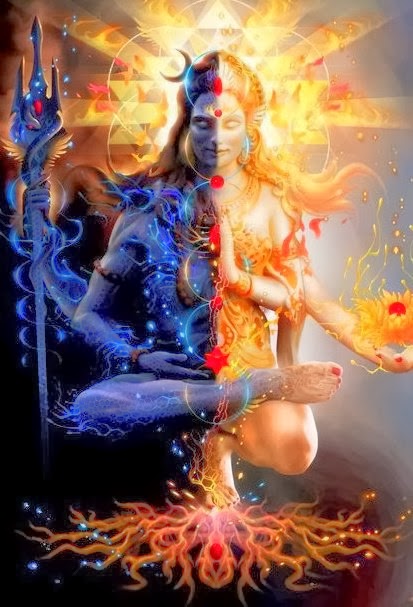 VSF:  As many of you may know, I have been experiencing my own Kundalini for the last two years [March 2016] and I feel I have learned more in those years than in my previous 70 years of life in this body.
I am certain that the work of E.M. Nicolay is accurate.  Of course, as always you will trust only your own inner Knowing.  However, do listen to Laura's video with an open mind and Heart.
Become An Instrument for the God-within, a Light Warrior / E.M. Nicolay: "The entire DNA structure is electromagnetic in nature … [our DNA] contains much of the esoteric, spiritual and mental body knowledge that is related to your Soul … the level of light absorption of which you are capable … your level of awareness and consciousness. … your level of consciousness directly correlates to your ability to carry greater (or higher if you prefer) vibrational frequencies of light energy … the increased light energy being introduced through the body's Chakras, dormant DNA (dormant only as it applies to your current awareness and dimension) is becoming activated and relevant."
We are in a very crucial and unique time. Many will choose to remain in the realm of the Third Dimensional.  The choice is completely up to each individual.  Many will be going to higher realms, while others may choose to get off the time line altogether.  Ascension and Enlightenment as JIVAN MUKTI are not the same.
What is truly important is our own consciousness. This is a war in Consciousness. Continue your spiritual practices and know that God is always within you.
God is Love and Loving God with all our Heart, Mind, and Soul will bring us Home.
We meet in the Heart,
Susan