VSF:  This post consists of a series of photographs I have taken from my house on a hill overlooking the Olympic Peninsula in Washington State.  This once pristine and beautiful area is being used by the US Navy as an electronic warzone EW.  I have a 'front row' seat to the skies overhead being sprayed and charged with radiation.  Even when the sky is overcast and grey, the spraying and radio-frequency, etc. emissions continue above the cloud cover.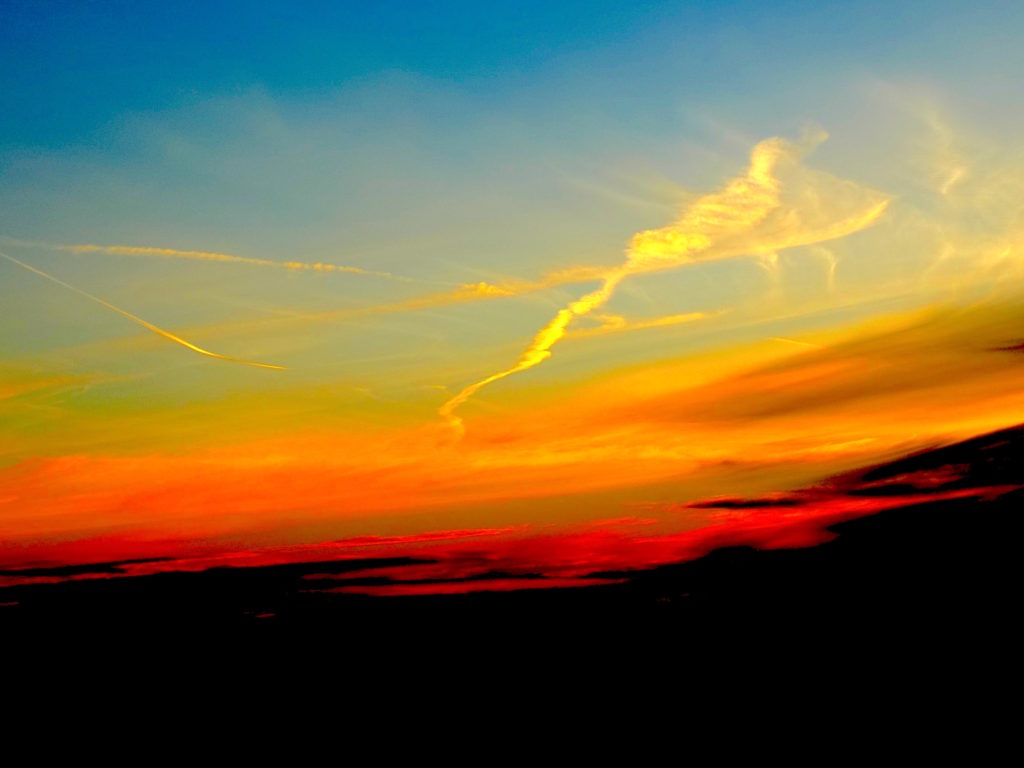 I have altered and adjusted the contrast, saturation, and other to reveal the structural properties of these heinous unnatural cloud forms and to give you an indication of what they really represent in terms of the damage they are doing to the environment and our immune systems.  This is a criminal act that goes on paid for by our taxes, without any consideration of the people who live here. We are considered 'collateral damage'.  The United States military has become a global business that only serves the evil Empire and the corporatocracy that empowers these tyrants.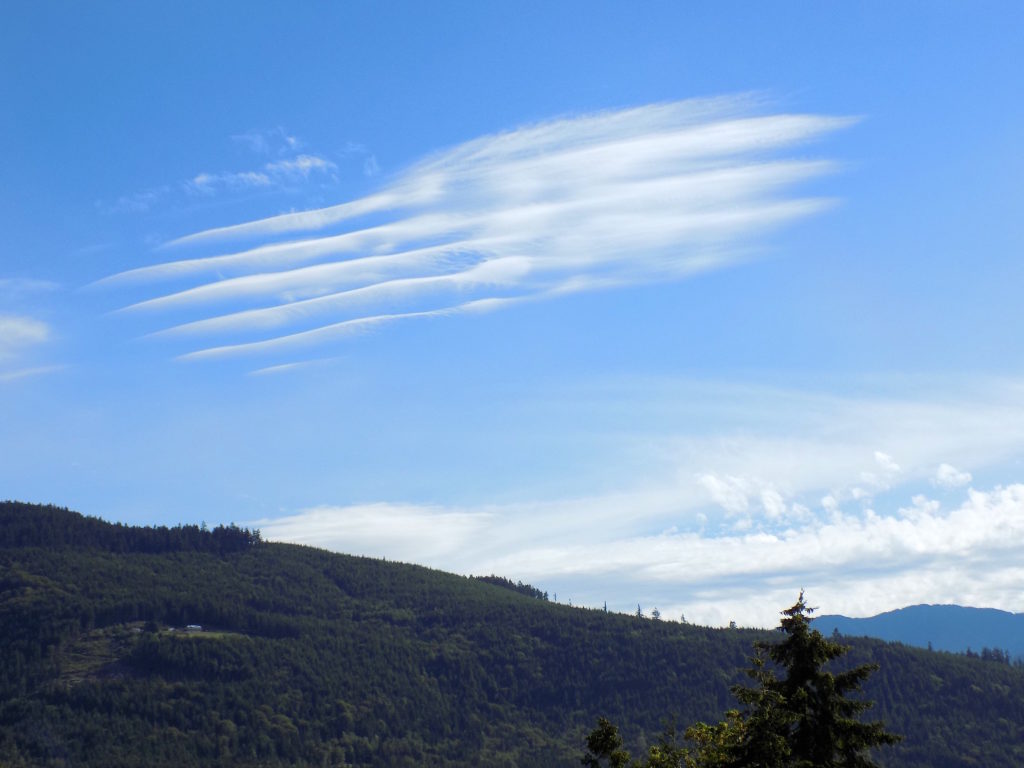 Scalar wave radiation over the Olympic Peninsula WA
Scalar wave radiation over the Olympic Peninsula WA
Scalar wave radiation over the Olympic Peninsula WA / Sepia enhanced
Spherical scalar waves & gravity / Scalar Waves & Tesla Shields / Worldview: Scotland & the North Sea, North of Antarctica & west of Africa
The Atmosphere and the Ionosphere
Springer International Publishing, Switzerland, 2014
Chapter 3: Current Trends in the Development of Remote Methods of Detecting Radioactive and Highly Toxic Substances / Shavkat Sh. Nabiev & Lyudmilla A. Palkina
Currently, appreciable amounts of radioactive and dangerous chemicals are accumulated all over the world.
http://www.osha.gov/index.html
These compounds belong to a wide class of physiologically active materials (PAMS), which produce strong toxic effect on human beings and environment. In the case of emergencies, PAM emission or leakage may pose the threat of contaminating large territories resulting in mass damage to people and enormous ecological damage to the environment …
There is a high probability of emergency releases and leakages of strongly toxic molecular compounds and aerosols formed during the course of nuclear fuel reprocessing and recovery of stocks of radioactive, highly toxic, and poisonous materials.
List of industries that pose a real hazard to environment (& not at all a complete list of compounds that can enter into the composition of emergency releases on production facilities).
[excerpts]:
1. Chemical industry: Nitrogen oxides, phosphorous fluoride, ammonia, acids, fluorine & chlorine containing compounds, carbon oxides, sulphur oxides, organophosphorous compounds, extremely toxic dioxine and methylisocyanate, sarin, etc.
2. Atomic industry (including radiochemical facilities): Tributyl phosphate, uranium sulphate, nitrate or phosphoric sulphate compounds etc., organic-extraction agents, nitric-acid compounds containing uranium, plutonium, other actinides, and fission products, fluorides as halogens, aerosols with inclusions of components of borosilicate and phosphatic glass used in vitrification of highly active nuclear wastes; interaction products of one of the most hazardous ingredients of emergency releases, volatile uranium hexafluoride. With atmospheric water vapors, organic compounds, etc.
3. Electronic industry: Volatile inorganic fluorides and hydrides of elements … which have found wide practical application in the production of elementary substances in an exceptionally high-purity state for synthesis of optical materials, growing of semiconductor epitaxial structures, etc.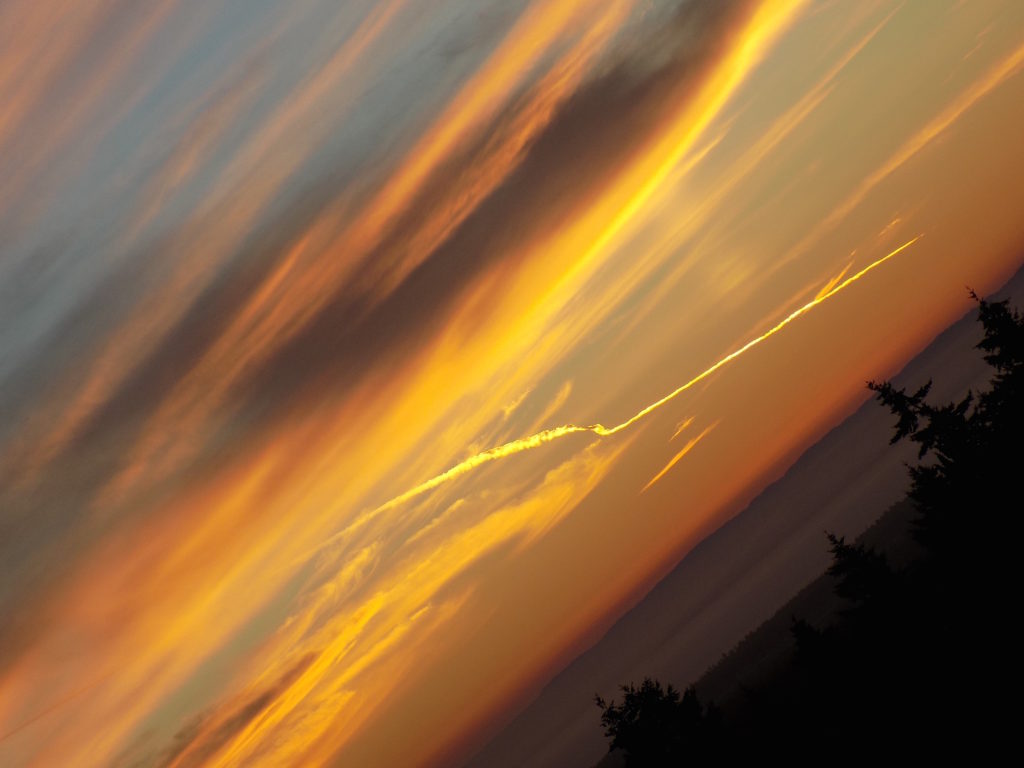 Aerosol spray trail. July 3, 2018 sunset over the Olympic Peninsula WA
Detail close-up of the aerosol spray trail in the July 3, 2018 sunset over the Olympic Peninsula WA.
Universe Today
Astronomers think that there are hundreds of billions galaxies in the universe, however the exact number is not known.  But astronomers should know how many galaxies we've actually seen and discovered, right? Well, not necessarily. "We don't know," says Ed Churchwell, professor of astronomy at the University of Wisconsin-Madison. "We know it's a very large number."
In just one image for example, the Hubble Ultra Deep Field, above, there are about 10,000 galaxies visible.
 In our own galaxy, there are between 100-300 billion stars in the Milky Way.
At most, 8,479 of them are visible from Earth. Roughly 2,500 stars are available to the unaided eye in ideal conditions from a single spot at a given time. But the number of galaxies will keep growing as our telescopes get better and can look out and back farther in time.
https://www.universetoday.com/36610/how-many-galaxies-have-we-discovered/
The contrast & saturation etc. of this photo has been altered to reveal the parallel scalar wave lines within the cloud forms. This photo is facing east.