My photo of scalar wave radiation over the Olympic Peninsula Washington State. This area has been designated as an electronic warfare EW Zone. We residents are merely collateral damage from radiation that harms the immune system of all, including the pilots that fly the jet Growlers. Geoengineering the ionosphere and turning the earth's atmosphere into a circuit board that facilitates scalar weaponry, military communications, and who-knows-what else is madness.
The jet stream has been irrevocably skewed, the poles are melting, the oceans dying, and weather warfare around the planet is increasingly evident. These cloud forms (above) are not natural. We are being lied to at every turn. How long before there is no food on the market shelves? Dane Wigington understands the truth.

Dane Wigington from GeoengineeringWatch.org
More than 1 million acres of U.S. cropland ravaged by floods
(Reuters) – At least 1 million acres (405,000 hectares) of U.S. farmland were flooded after the "bomb cyclone" storm left wide swaths of nine major grain producing states under water this month, satellite data analyzed by Gro Intelligence for Reuters showed.
Farms from the Dakotas to Missouri and beyond have been under water for a week or more, possibly impeding planting and damaging soil. The floods, which came just weeks before planting season starts in the Midwest, will likely reduce corn, wheat and soy production this year.
https://www.reuters.com/article/us-usa-weather-floods-exclusive/exclusive-more-than-1-million-acres-of-u-s-cropland-ravaged-by-floods-idUSKCN1RA2AW?il=0
The Olympic Peninsula from 2016, my photo above.

Nebraska Flooding (West Point/Beemer area) 3-20-19  /Farm Dad Word Barf
Published on Mar 21, 2019
As the water recedes, the damage begins to reveal itself. Moreover, there are new problems that begin to manifest themselves as well. The road to recovery is just beginning and it will be a long one. This topic is a broad one and I could spend every hour of every day for months to create content that would fully explain and conceptualize the scale. This video is just a start. I went back to some locations that I shot on 3/15 and shot some aftermath on 3/20.
Midwest Apocalypse: According To Satellite Data, "At Least 1 Million Acres Of U.S. Farmland" Have Been Devastated By Floods
… the recent flooding caused "at least $3 billion" in economic damage according to authorities, but many believe that the final number will be far higher.
Thousands upon thousands of farms have been completely destroyed, and thousands upon thousands of farmers will not plant any crops at all this year.
In addition to the vast agricultural devastation that we have witnessed, thousands upon thousands of homes have been destroyed as well, and now the National Ground Water Association is warning that "the safety of more than a million private water wells" could be compromised…
Record flooding in the Midwest is now threatening the safety of more than a million private water wells. The National Ground Water Association estimates that people living in more than 300 counties across 10 states have their groundwater threatened from bacterial and industrial contamination carried by flood waters.
If you live in the middle of the country and there is a chance that your well may have been compromised, please don't take any unnecessary chances.  Contaminated water can be really, really bad news.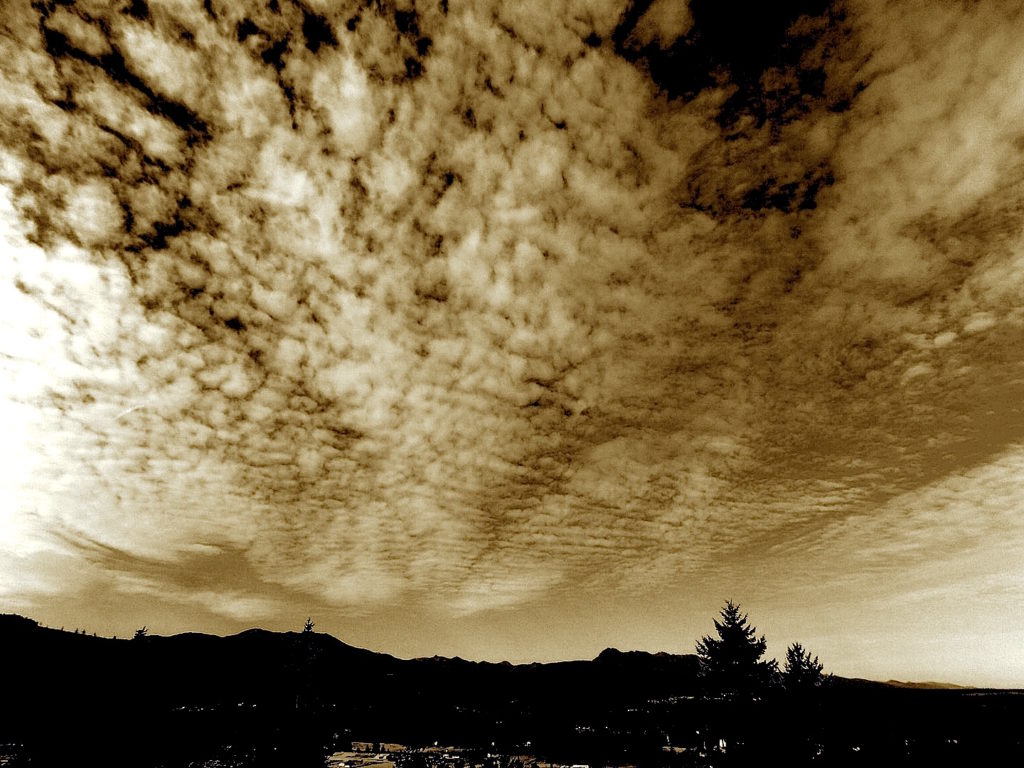 The Olympic Peninsula, WA. sepia enhanced for clarity.
Unfortunately, this is just the beginning.  According to the NOAA, we are entering an "unprecedented flood season" that could potentially "impact an even bigger area of cropland"…
On Friday and Saturday, there will be "more heavy rains" in the Midwest, and Nebraska is in "the direct path" of the center of the storm…
From the Central Plains to the Midwest, it has been a disastrous spring for river flooding. A weather system slated to bring more heavy rains Friday into Saturday could aggravate the situation along and near the Missouri and Mississippi rivers.
It's a one-two punch that combines additional rainwater with fresh runoff from snowmelt. Perhaps worst off is Nebraska, in the direct path of Friday's quick burst of moisture. Barely a week has passed since Gov. Pete Ricketts estimated the cost of ongoing flooding in that state at more than $1 billion.
This is it.  America is being hammered by one storm after another, and I very much encourage you to get prepared for a very rough ride ahead.
There is going to be a lot more flooding.  Prices for beef, dairy, wheat, corn and soy products are going to rise significantly, and just when you think they are way too high they are going to keep on rising.
Midwest Apocalypse: According To Satellite Data, "At Least 1 Million Acres Of U.S. Farmland" Have Been Devastated By Floods
10 million people in Afghanistan face severe acute food insecurity after floods and drought
10 million people in Afghanistan (population 35 million) are facing severe acute food insecurity following 3 years of drought and recent floods.
Three years of drought have contributed to massive crop failure, economic hardship, hunger and loss of life, forcing 266 000 people from their homes, Afghan Red Crescent Society and the International Federation of Red Cross and Red Crescent Societies (IFRC) said March 28.
In March 2019, extreme weather deepened extreme hardship, when above normal rain and snow fell on soil with limited vegetation or ability to soak up the water, bringing flash floods to nine provinces, killing at least 63 people and displacing at least 281 000 to makeshift camps with inadequate services.
The worst affected provinces by recent floods are Kandahar, Helmand, Farah, Herat and Badghis. More than 16,000 houses were swept away and 8,670 damaged with approximately 250,000.
Temperatures are rising, leading to changes in snowmelt, and rainfall is getting more erratic, with an increased risk of floods and droughts, the organizations said, adding that repeated disasters have eroded people's capacity to cope.
"Millions of people need both immediate, life-saving humanitarian assistance and a way out of this protracted crisis," said Afghan Red Crescent Secretary-General Dr. Nilab Mobarez.
"The floods are the latest disaster to bitterly test the resilience of people already stretched to breaking point by drought. It's extremely worrying because more floods are expected."
Across many parts of the country, people lack safe water, proper sanitation and healthcare, which contribute to catastrophic levels of malnutrition.
https://watchers.news/2019/03/28/acute-food-insecurity-floods-drought-afghanistan/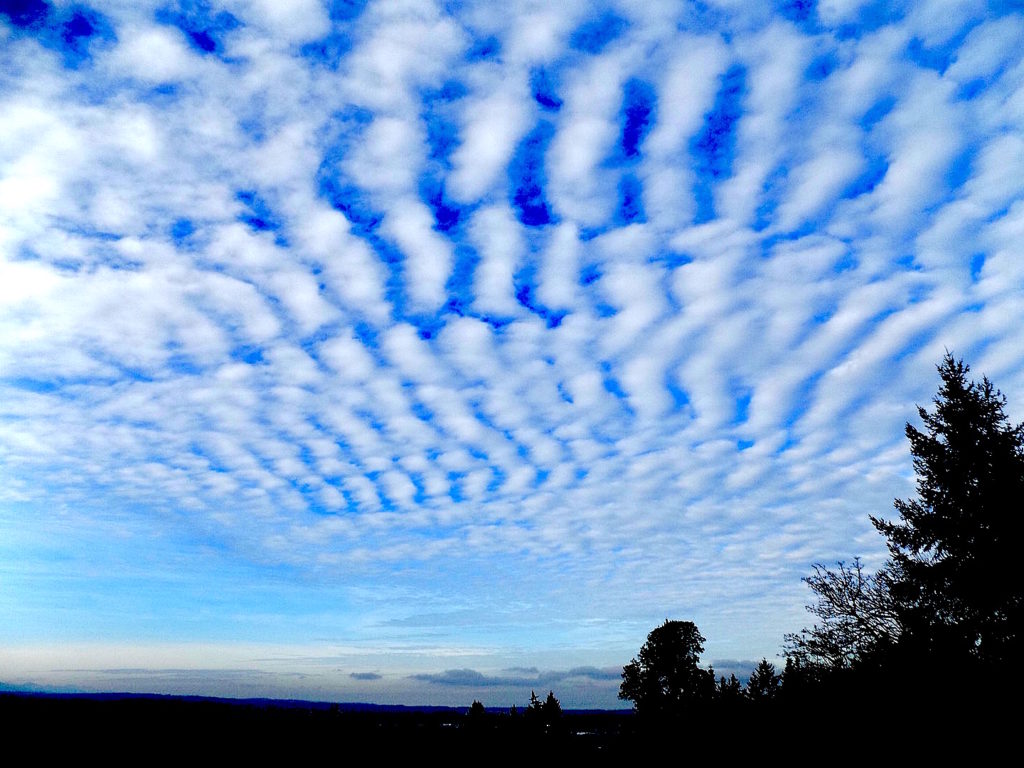 Radiation covering the Olympic Peninsula WA. above (my photo).