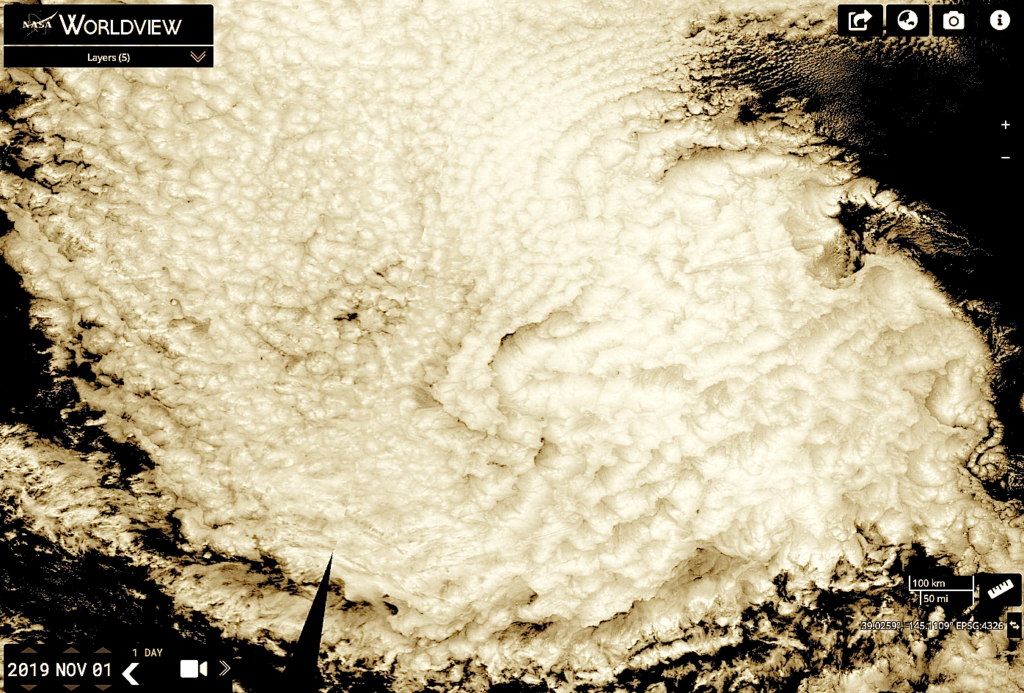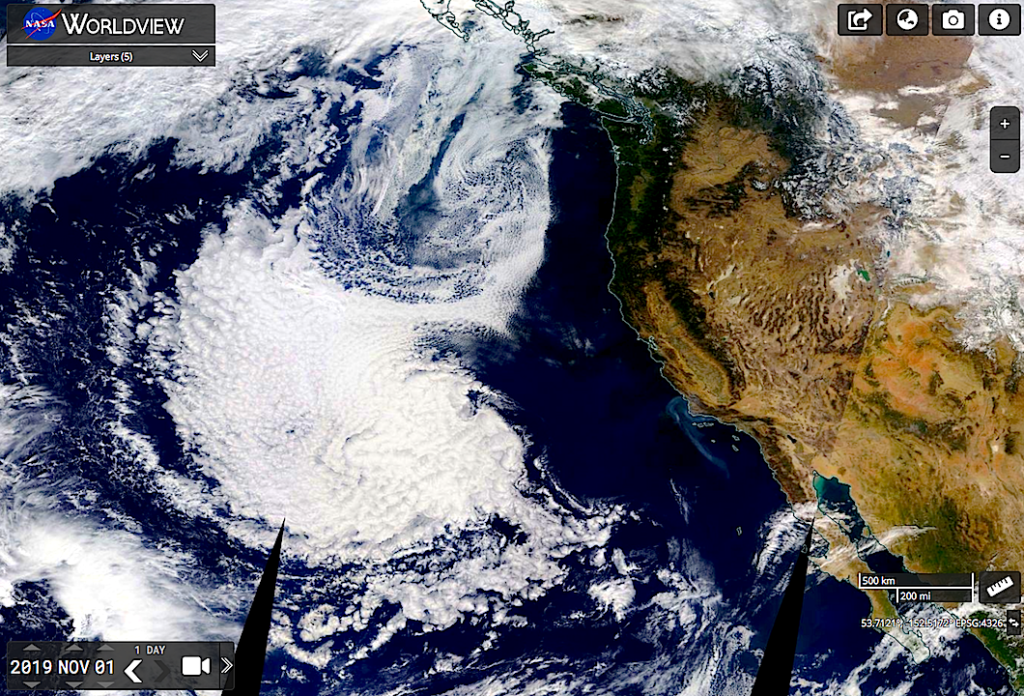 SPACEX HAS APPLIED FOR 30,000 MORE SATELLITES
Arthur Firstenberg
"You cannot contaminate the global electrical circuit with millions of pulsed, modulated radio signals without destroying all life."
The emergency in the sky just became even more terrifying: on October 7, 2019, the International Telecommunication Union posted new applications by SpaceX for 30,000 more satellites, in addition to the 12,000 that have already been approved, for a planned total of 42,000 5G satellites in low and very low orbit in the Earth's ionosphere.
SpaceX has also announced a speeded up schedule of launches: it plans to launch as many as 240 more satellites by the end of 2019 and as many as 1,440 satellites during 2020, i.e. 120 satellites per month. Beginning in 2021 Space X expects to be able to launch 400 satellites at a time, or 4,800 satellites per year, on its Super Heavy rocket, now under development. SpaceX now states that it intends to begin providing 5G from space to most of the world's population some time in the second half of 2020.
The initial satellites will be distributed in 72 orbital planes, inclined at 53 degrees to the equator. This means that when service begins in 2020 from about 1,000 satellites, their signals (and radiation) will reach all populated places on Earth except Alaska, northern Canada, far northern Europe, most of Russia, and Tierra del Fuego.
But the greatest damage the satellites will do, which could end life on Earth when they go into service next year, comes from their location in the most vulnerable part of the Earth's environment: the ionosphere. The ionosphere is a layer of atmosphere that begins at an altitude of about 50 miles above our heads. It is charged to an average of 300,000 volts at all times and it provides the power for the global electrical circuit. The global electrical circuit provides the energy for all living things: it is why we are alive, and it is the source of all health and healing. All doctors of oriental medicine know this, except they call that energy "qi" or "chi." It flows between sky and Earth and it circulates through our meridians and gives us life. It is electricity. You cannot contaminate the global electrical circuit with millions of pulsed, modulated radio signals without destroying all life.
When the 66 satellites of the Iridium Corporation began providing cell phone service on Wednesday, September 23, 1998, people all over this planet reported headaches, dizziness, nausea, insomnia, nosebleeds, heart palpitations, asthma attacks, and ringing in the ears that began that morning. One person I spoke with said it felt like a knife went through the back of her head early Wednesday morning. Another had stabbing pains in the chest. Birds were not out flying, not even sparrows. Hawks were not out hunting. Thousands of homing pigeons lost their way. The death rate in the United States rose by four to five percent, immediately, and for the next two weeks.
That is what 66 satellites did. What will 41,000, or even 1,000, much more powerful satellites do? The beams from each SpaceX satellite will be about one thousand times as powerful as the beams from each Iridium satellite. We cannot afford to find out what they will do. This needs massive protests, all over this planet. It must not happen. Please contact me if you want to help.
PLANNED GLOBAL DAY OF PROTEST
A 5G Global Protest Day is being planned for Saturday, January 25, 2020. In the days leading up to the global event, beginning January 12, various activities are being planned in many nations to raise public awareness about 5G and attract media attention. For example, it has been proposed that the International Appeal to Stop 5G on Earth and in Space should be read at the United Nations, in public, with the media present. It has been proposed by activists in Brussels that there should be an International 5G Moratorium Conference held in Brussels. Brussels should be the host of this conference because Brussels, since March 31, 2019, has stood up for the people and for the Earth and has refused 5G.
https://www.5gspaceappeal.org/
45 Population Control Quotes That Show The Elite Are Quite Eager To Reduce The Number Of People On The Planet
Michael Snyder / Nov.6, 2019
[excerpts]
For true believers in the cause, there would be no faster way of turning this crisis around than to radically reduce the population of the planet.
According to them, every one of us has "a carbon footprint", and as the population grows the climate change crisis only gets worse. So a logical extension of this thinking would be that anyone that can find a way to significantly reduce the global population would literally be "saving the planet".
To you and I, the idea of millions or billions of people dying is absolutely horrific, but for those that have fully embraced the climate change narrative such an outcome would be extremely desirable.

And of course population control has been an obsession among the global elite for a very long time. Way before "global warming" and "climate change" were popularized, those at the top end of the social pyramid have been dreaming of dramatically culling the herd.

To demonstrate this, I would like to share with you 45 quotes that prove the elite really do want to dramatically reduce the number of people on the planet…
Dave Foreman, the co-founder of Earth First: "We humans have become a disease, the Humanpox."
CNN Founder Ted Turner: "A total population of 250-300 million people, a 95% decline from present levels, would be ideal."
Japan's Deputy Prime Minister Taro Aso: about medical patients with serious illnesses: "You cannot sleep well when you think it's all paid by the government. This won't be solved unless you let them hurry up and die."
David Rockefeller: "The negative impact of population growth on all of our planetary ecosystems is becoming appallingly evident."
Richard Branson: "The truth is this: the Earth cannot provide enough food and fresh water for 10 billion people, never mind homes, never mind roads, hospitals and schools."