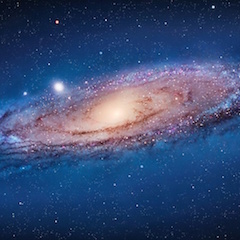 The Samuel Sessions
by E.M. Nicolay & H.L. Jang
Forethought Publishing / 2019
'The Samuel Sessions' is the fifth book by E.M. Nicolay and is a compilation of the Wisdom-Knowledge provided in his previous books. Organized in this slender volume, without the revelations concerning timeline predictions and the extraterrestrial bio-invasion, the 'Samuel Sessions' is an excellent choice for those who are new to Nicolay's brilliant expansion of metaphysical Truth. Even though I have read the first four books many times, I am still learning from the 'Samuel Sessions' — because the teachings are deeply expansive and have the power to pervade our consciousness, permeating our awareness on many levels.
I have read hundreds of books on what I term the sacred Sanskrit traditions — multiple translations of the MahaBharata and Bhagavad Gita, the Upanishads, most of the primary texts from Kashmir Shaivism including the Shiva Sutras, and many more. I taught myself a rudimentary Sanskrit and spent ten years working on my own translation of the Rig Veda, which is the origin of all the sacred Sanskrit texts.
E.M. Nicolay has the remarkable gift of putting very subtle metaphysical Wisdom-Knowledge into very simple accessible English. The source consciousness of these transmissions emanates the power of Truth — the metaphysical Truth that has been lost over millennia, as we have descended into this cycle of time, an era of conflict and confusion. Nicolay's words have to power to clear away the deception that obfuscates and thus to clarify the conflicting confusing views of countless doctrines and 'religious' schools, east and west, that have left us with only partial knowledge to find our way to Enlightenment, our path Home.
For example, Nicolay leads us to a fresh, even somewhat mechanical understanding of 'Conscious Intention' and reveals that it is indeed our emotions, our feelings that create (invite) the events, situations, people, things and places that become our reality, our life. Our emotional content, our feelings "are actually reflective of your belief structure and innermost desires." These feelings and emotions are centered in our heart and "their true purpose is to communicate to the brain a certain frequency and wavelength … the brain along with the DNA at a cellular level are antennae waiting to pick up the impulses received from the emotions from the heart. … the brain … then signals further to each and every cell within the body a certain vibrational and energetic state that it demands to be created."
Thus we understand why remaining vigilant and observing our consciousness in every moment is so important in these days. Indulging in what I have termed Fear Inc. will leave us trapped, relegated to the lower frequency waveforms that we are seeking to rise above as we make our way Home.
I highly recommend this new addition to Nicolay's work. For those of you who are interested in his timeline predictions and the extraterrestrial bio-invasion, do read Book Three and Book Four.
V. Susan Ferguson