E.M. Nicolay: "Geoengineering…there is a faction of individuals (alien in nature but in human incarnation), that are truly attempting to alter the environment, want to have the environment be hotter, with more carbon dioxide…altering the environment to be more compatible with hybrid humans…this is part of the plan, they are human, but their soul origination is not 'human angelic' … they are different in nature than most human angelics…the hybrids…an invasion."
VSF: Always keep in mind that the Zionist movement – whether in Israel, the USA, or other – is made up of Draco Reptilian incarnates. Most, if not all those at the top leadership positions, who appear to be human — are in fact not human.
The Reptilian culture is service-to-self, no compassion, might makes right, military, tyrannical hierarchy, control-freaks, and cruel. They loathe humans. These fraud 'humans' are Reptilian souls incarnated in human bodies, some consciously, others unconsciously. The Draco Reptilians have been successfully incarnating in human bodies for millennia, before and during Atlantis.
Whitney Webb
The video linked below was produced by TruNews, a Christian based news source and features investigative journalist Whitney Webb — a highly articulate intelligent young lady whose report will 'knock your socks off'! Running around 40 minutes, I especially recommend the second half where she names the cyber companies and others, including Lockheed Martin and Softbank, who are all interconnected with these heinous operations.
An Australian Brendan O'Connell made many videos revealing the TALPIOT — an elite Israeli Defense Forces training program. O'Connell has since disappeared and most of his work removed. The basic idea is that companies like Israeli CYBEREASON — through the infiltration of American universities, Intel, and multiple corporations — and Israel's UNIT 8200, their version of the NSA, has placed a 'kill switch' inside every computer device, every military, corporate, and personal computer, that allows them control. Cutting edge technology and AI can be used to deceive, manipulate, and confuse the public. Much worse, these technologies can disable our defense capabilities — and therefore are perilous to all life on planet Earth.
Veteran's Today: Unit 8200 of the IDF is Israel's version of the NSA; but more than that, it is home to many of the worst cyber terrorists and cyber criminals the world has ever seen – people who have caused destruction on a massive scale through use of Stuxnet and other nefarious techniques. Furthermore, they are probably the world's leading blackmailers, or rather, they provide the information for the blackmailers. Truly a criminal organization, but what do you expect from a branch of the IDF, the army that exists primarily to support the Zionist criminal enterprise known as Israel.
VSF: Just as drones can be controlled remotely, all America's defense resources are vulnerable to UNIT 8200. Which begs the question — who is controlling the overall global coordination of the geoengineering spraying operations? The screenshots I have been taking for 3+ years now appear to be somewhat homogenized on NASA Worldview. Thus we may conclude that there is now considerable cooperation, even the use of the same algorithms. Geoengineering is not just weather control — it is a crucial key part of Electronic Warfare EW. There is no more war without Electronic Warfare, which is why all the systems can be and are linked together through their 'addresses' and thus are vulnerable.
Whitney Webb from Mint Press News / Jan.4, 2020: Cybereason is often described as offering a comprehensive technological defense platform to companies and governments that combines a next-generation antivirus with endpoint detection and response (EDR), which enables the company to respond to typical viruses and malware as well as sophisticated, complex attacks. The platform makes heavy use of artificial intelligence (AI) and cloud computing and specifically uses Amazon Web Services (AWS), which is used by a litany of private companies as well as U.S. intelligence agencies.
… Our founders are ex-Israeli intelligence who worked on the offensive side. They basically wanted to build a tool that would catch themselves. We follow the kill chain model started by Lockheed Martin [now a major investor in Cybereason] and try to interrupt every stage once an intruder's inside a target network."
---
Today on TruNews we discuss a shadowy simulation run by Israeli tech firm CYBEREASON along with senior elements of the U.S. government, to depict a hellish and futurist 9/11 on election day 2020, resulting in the canceling of the election and a declaration of martial law. Edward Szall. Airdate 01/10/20
---
Why a Shadowy Tech Firm With Ties to Israeli Intelligence Is Running Doomsday Election Simulations
A shadowy tech firm with deep ties to Israeli intelligence and newly inked contracts to protect Pentagon computers is partnering with Lockheed Martin to gain unprecedented access to the heart of America's democracy.
by Whitney Webb / Jan.4, 2020
excerpts:
Election Day 2020: 32 Americans dead, over 200 injured, martial law declared and the election itself is canceled. While this horrific scenario seems more like the plot of a Hollywood film, such was the end result of a recent simulation examining the preparedness of U.S. officials from the Federal Bureau of Investigation (FBI), the Department of Homeland Security (DHS) and the U.S. Secret Service against "bad actors" seeking to undermine the upcoming presidential election.
Yet, this simulation was not a government-organized exercise but was instead orchestrated by a private company with deep ties to foreign and domestic intelligence services, a company that is also funded by investors with clear connections to individuals who would stand to benefit if such a catastrophic election outcome were to become reality. …
In early November, a team of "hackers" working for the private U.S.-based, Israeli-founded company Cybereason conducted a 2020 election simulation with members of various U.S. agencies, namely the DHS, FBI and the U.S. Secret Service. The simulation was organized by Cybereason and the law firm Venable and the U.S. agencies in attendance were invited and appear to not have been charged to participate.
… Operation Blackout did not involve hackers targeting election software or voting machines, instead, it focused on civilian infrastructure and psychological operations against the American citizens in the fictitious "Adversaria" on election day. The hacker team was led by Cybereason co-founder Yonathan Striem-Amit, a former contractor for Israeli government agencies and a former operative for the elite Israeli military intelligence Unit 8200, best known for its cyber offensives against other governments.
"In a country as fragmented as the US, the number of people needed to influence an election is surprisingly small," Striem-Amit told Quartz of the exercise. "We attempted to create havoc and show law enforcement that protecting the electoral process is much more than the machine."
… Their considerable funding from the likes of Lockheed Martin and Softbank, among others, has also helped them to expand their international presence from the U.S., Europe and Israel into Asia and Latin America, among other places. Notably, while Cybereason is open about their investors and how much funding they receive from each, they are extremely secretive about their financial performance as a company and decline to disclose their annual revenue, among other indicators. The significance of Cybereason's main investors in the context of the company's election simulations and its ties to Israeli and U.S. intelligence (the focus of this article) will be discussed in Part 2.
Cybereason also includes a security research arm called Nocturnus, currently headed by a former Unit 8200 officer. Nocturnus will be explored further in Part 2 of this series, as it essentially functions as a private intelligence company in the tech sector and has been behind several recent claims that have attributed alleged hacks to state actors, namely China and North Korea. For now, it is important to keep in mind that Nocturnus utilizes Cybereason's "global network of millions of endpoints" for its intelligence gathering and research, meaning the endpoints of every device to which Cybereason's software has access.
Given what Cybereason provides as a company, their interest in offering election simulations to government officials free of charge seems odd.
Indeed, in the simulations hosted by Cybereason for U.S. officials, there is little opportunity for the company to market their software products given that the simulation did not involve electronic voting infrastructure at all and, instead, the malevolent actors used deep fakes, disinformation and terror attacks to accomplish their goals. Why then would this company be so interested in gauging the response of U.S. law enforcement to such crises on election day if there is no sales pitch to be made? While some may argue that these simulations are an altruistic effort by the company, an investigation into the company's founders and the company's ties to intelligence agencies suggests that this is unlikely to be the case. …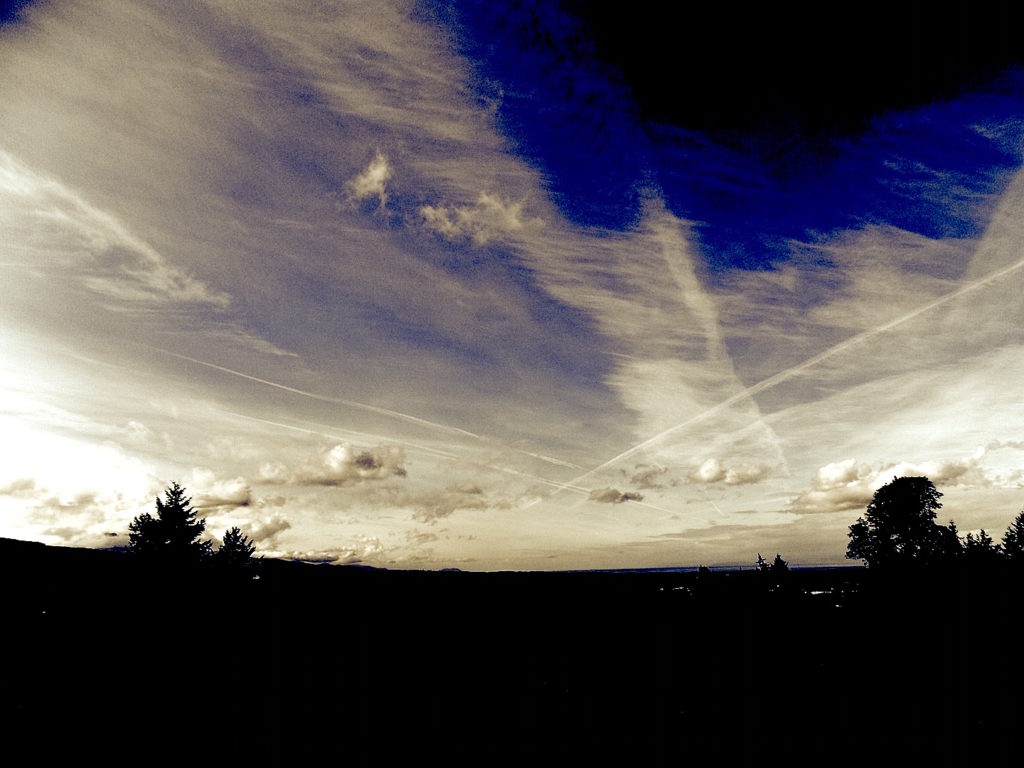 The People Behind Cybereason
Cybereason was created in 2012 by three Israelis, all of whom served together as officers in the Israel Defense Force's elite technological and signals intelligence unit, which is most often referred to as Unit 8200. Unit 8200 has been the subject of several MintPress investigative reports over the past year focusing on its ties to the tech industry.
Unit 8200 is an elite unit of the Israeli Intelligence corps that is part of the
IDF's Directorate of Military Intelligence and is involved mainly in signal intelligence, surveillance, cyberwarfare and code decryption. It is also well-known for its surveillance of Palestinian civilians and for using intercepted communications as blackmail in order to procure informants among Palestinians living under occupation in the West Bank.
The unit is frequently described as the Israeli equivalent of the NSA and Peter Roberts, a senior research fellow at Britain's Royal United Services Institute, characterized the unit in an interview with the Financial Times as "probably the foremost technical intelligence agency in the world and stand[ing] on a par with the NSA in everything except scale." Notably, the NSA and Unit 8200 have collaborated on numerous projects, most infamously on the Stuxnet virus as well as the Duqu malware. …
… Despite its history of corruption and foreign intelligence connections, Verint/Comverse was hired by the National Security Agency (NSA) to create backdoors into all the major U.S. telecommunications systems and major tech companies, including Facebook, Microsoft and Google. An article on Verint's access to U.S. tech infrastructure in Wired noted the following about Verint:
In a rare and candid admission to Forbes, Retired Brig. Gen. Hanan Gefen, a former commander of the highly secret Unit 8200, Israel's NSA, noted his former organization's influence on Comverse, which owns Verint, as well as other Israeli companies that dominate the U.S. eavesdropping and surveillance market. 'Take NICE, Comverse and Check Point for example, three of the largest high-tech companies, which were all directly influenced by 8200 technology,' said Gefen."
Federal agents have reported systemic breaches at the Department of Justice, FBI, DEA, the State Department, and the White House going all the way back to the 1990s, breaches they claimed could all be traced back to two companies: Comverse/Verint and Amdocs. Cybereason's other co-founder and current CEO, Lior Div, used to work for Amdocs as the company's development group leader. …
Much more than a cybersecurity company
Given Cybereason's deep and enduring ties to Israeli intelligence and its growing connections to the U.S. military and U.S. intelligence through its hiring of top CIA officials and partnership with Lockheed Martin, it's worth asking if these disturbing election simulations could serve an ulterior purpose and, if so, who would benefit. …
In addition, as previously mentioned, Cybereason has sought out former intelligence officers from the CIA and Unit 8200 for its management team and board of advisors. The company itself also functions as a private intelligence firm through CIG and Nocturnus, both of which employ former and current intelligence officials, and have made significant claims regarding the attribution of specific cybercrimes to state actors. It appears highly likely that these claims are influenced by those same intelligence agencies that boast close ties to Cybereason. Furthermore, Nocturnus' access to Cybereason's "global" network of endpoints makes it a private intelligence gathering company as it gathers and analyzes data from all devices that run Cybereason's software.
Yet, even more telling is the fact that Israel's government has an open policy of outsourcing intelligence-related activity to the private sector, specifically the country's tech sector. As MintPress previously reported, this trend was first publicly acknowledged by Israel in 2012, the same year that Cybereason was founded by former Israeli military intelligence officers then-working for private contractors for Israel's government (Alfatech) or private companies known to have ties to Israeli intelligence, including Verint/Comverse.
As noted in an article on the phenomenon from the Israeli media outlet The Calcalist:
Israel is siphoning cyber-related activities from its national defense apparatus to privately held companies. Since 2012, cyber-related and intelligence projects that were previously carried out in-house in the Israeli military and Israel's main intelligence arms are transferred to companies that in some cases were built for this exact purpose."
Whitney Webb is a MintPress News journalist based in Chile. She has contributed to several independent media outlets including Global Research, EcoWatch, the Ron Paul Institute and 21st Century Wire, among others. She has made several radio and television appearances and is the 2019 winner of the Serena Shim Award for Uncompromised Integrity in Journalism.