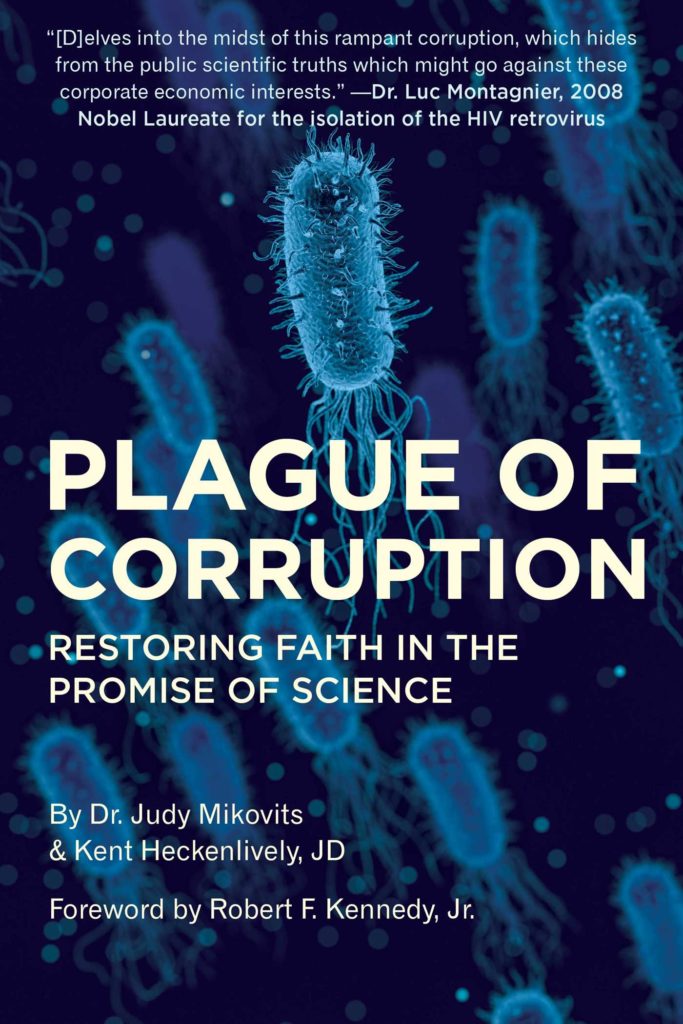 VSF: I realize the Judy Mikovitz interview by Paul Cottrell is very long — but I promise you that you will learn more than you can imagine. Open your eyes to the evil truth. Learn some of the gene-altering terms. After all, the 'Plandemic' has locked the world down, putting millions out of work, helpless & homeless, and is destroying western civilization – your world. They are coming after us with their soon-mandatory killer vaccines. Judy is an amazing courageous lady and her new book is already a best seller on amazon. People are waking up! Let us be among the awakened!
This Virus is a bioweapon. The idea of 'gain of function' is yet another reason most accept that the Virus is a bioweapon. This is a world most of us know nothing about. It's another world. Been going on since we brought the Nazis here through Operation Paperclip. CRISPR technology has allowed bioweapon to advance and spread. No way to stop it now.
Fauci gave the CCP over 7 million in our US taxpayer dollars. He uses people like Judy Mikovits to do the research, then claims the patents for himself. Millions in profits. It's a racket.
George Webb has been investigating Ft. Detrick Maryland (starting with the Nazi German 'paperclip' scientists) and bioweapons for four years. I doubt we will ever know the facts, but at least Webb gives us insight into a very strange covert secret dark world filled with creepy scientists who want to create bioweapons, and those who are willing to profit and participate in their illegal trade – business as usual for other weapons, nuclear tech, narcotics, humans.    
BIOWEAPONS: For the military, the reasons to conduct gain-of-function research may outweigh reasons to suppress it. Military leaders are fond of saying that they don't want to ever find themselves in a fair fight – they always want the advantage. In the context of biological threats, that means understanding how to weaponize Ebola even if international laws and treaties, like the Geneva Convention, prohibit the use of such weapons in the field. Of course "understanding" is different from actually developing a weaponized Ebola strain, which is illegal under the Biological Weapons Convention.
Last year, the Pentagon's Defense Advanced Projects Research Agency, or DARPA, opened a biological technologies office to explore issues such as synthetic biology and epidemiology. Its work includes everything from creating new high-energy density materials from organic matter to exploring how diseases spread and become more dangerous. DARPA Director Arati Prabhakar recently said she created the office because of the rising potency of biotechnology powered by information technology. "When I say I see the seeds of technological surprise in that area, that's exactly what I mean. Hugely powerful technologies are bubbling out of that research."
https://www.defenseone.com/feature/bioweapons/
Top U.S. Intelligence Official Calls Gene Editing a WMD Threat

Easy to use. Hard to control. The intelligence community now sees CRISPR as a threat to national safety.
 U.S. director of national intelligence James Clapper placed "genome editing" among six threats listed in the section on weapons of mass destruction.
by Antonio Regalado archive page
February 9, 2016
https://www.technologyreview.com/2016/02/09/71575/top-us-intelligence-official-calls-gene-editing-a-wmd-threat/
CRISPR—a weapon of mass destruction?
By Kelly ServickFeb. 11, 2016 , 4:45 PM
Which of these threats to our existence is not like the others: North Korean nukes, Russian cruise missiles, and … the gene-editing technology CRISPR.
A global threat assessment released this week by U.S. director of national intelligence James Clapper placed "genome editing" among six threats listed in the section on weapons of mass destruction. The inclusion of CRISPR and related techniques in the gallery of rogues came as a surprise to some bioweapons experts, MIT Technology Review reports, though there has already been speculation that ever cheaper and more efficient editing techniques could allow terrorists to develop crop plagues or deadly viruses that shred our DNA.
The American public has also registered its fears about CRISPR's potential. In a 1000-person poll released today by STAT and Harvard's T. H. Chan School of Public Health, 65% thought it should be illegal to alter the genes of unborn babies to reduce the risk of serious diseases, and 83% opposed such editing to improve "intelligence or physical characteristics."
https://www.sciencemag.org/news/2016/02/crispr-weapon-mass-destruction