My screenshot images from NASA Worldview clearly showing geoengineering off the coast of northern California on June 19, 2020.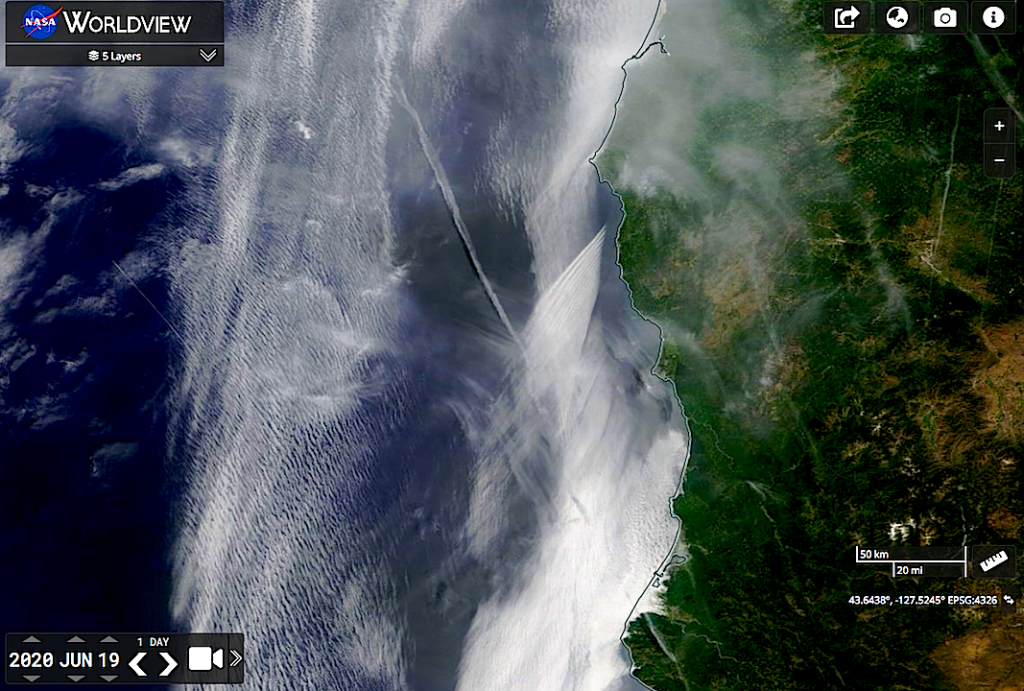 The cloud forms have been radiated into unnatural geometric parallel lines through radio frequencies r/f – or more likely scalar wave radiation.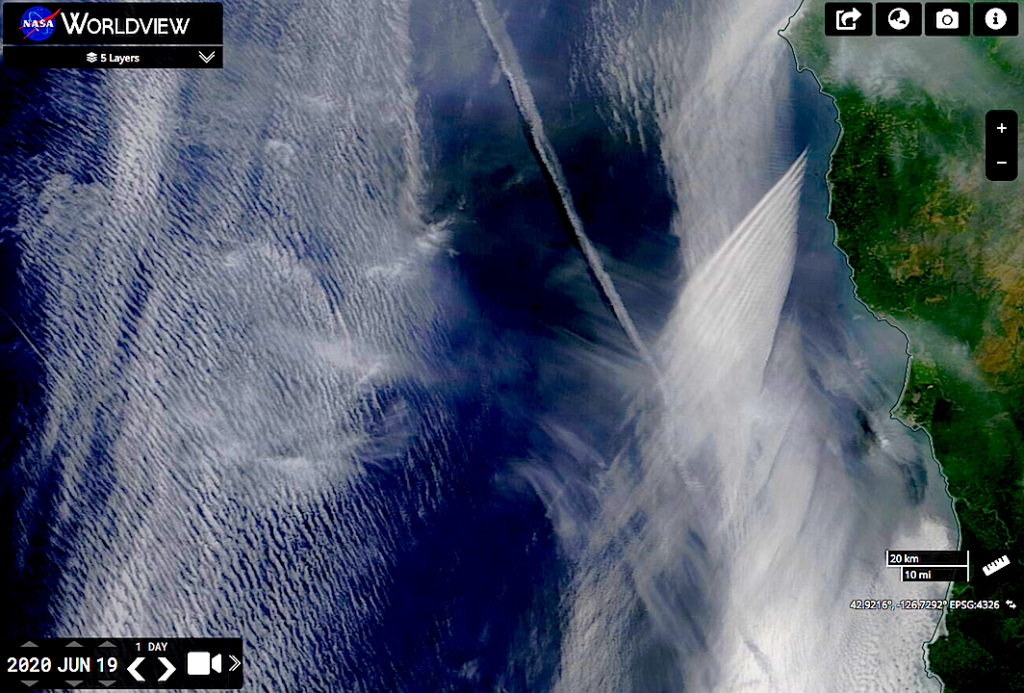 Nothing natural about these cloud forms. Some contrast enhancement.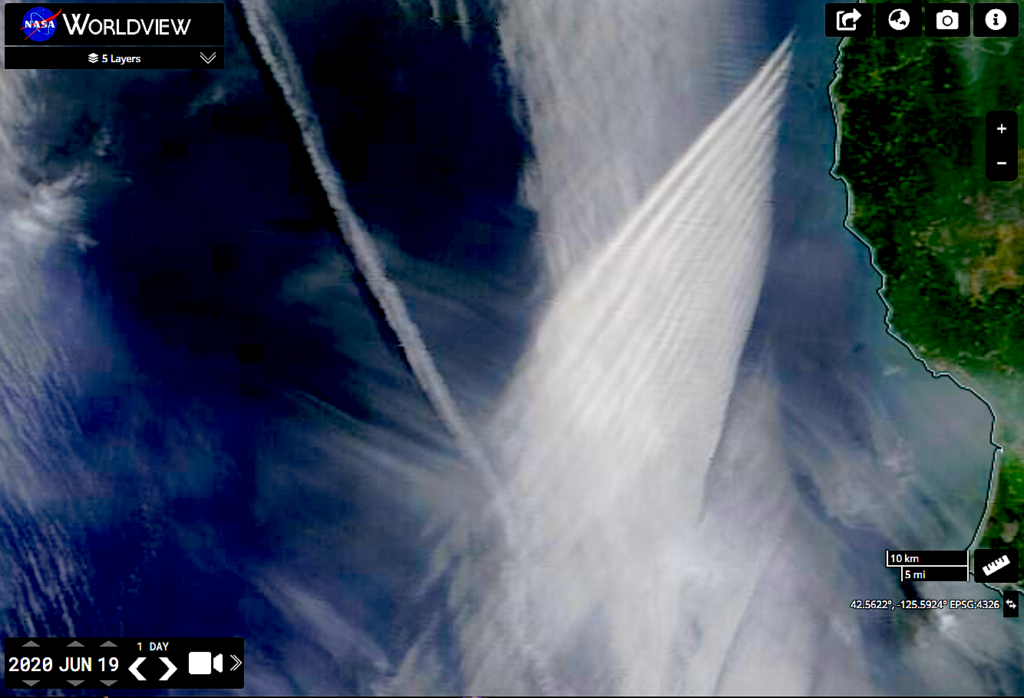 Have you ever seen clouds like these in your lifetime?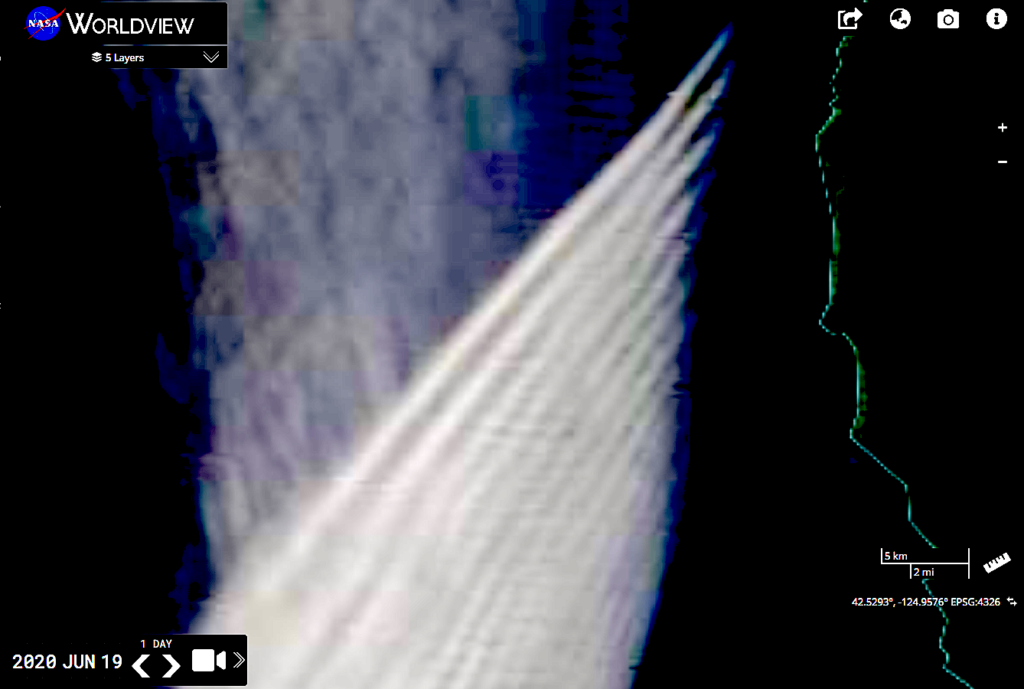 Want to know the real source of climate chaos?
Are global aerosol spraying operations 'target' spreading the virus? Is targeted radiation making people confused, emotionally unstable, and more violent?