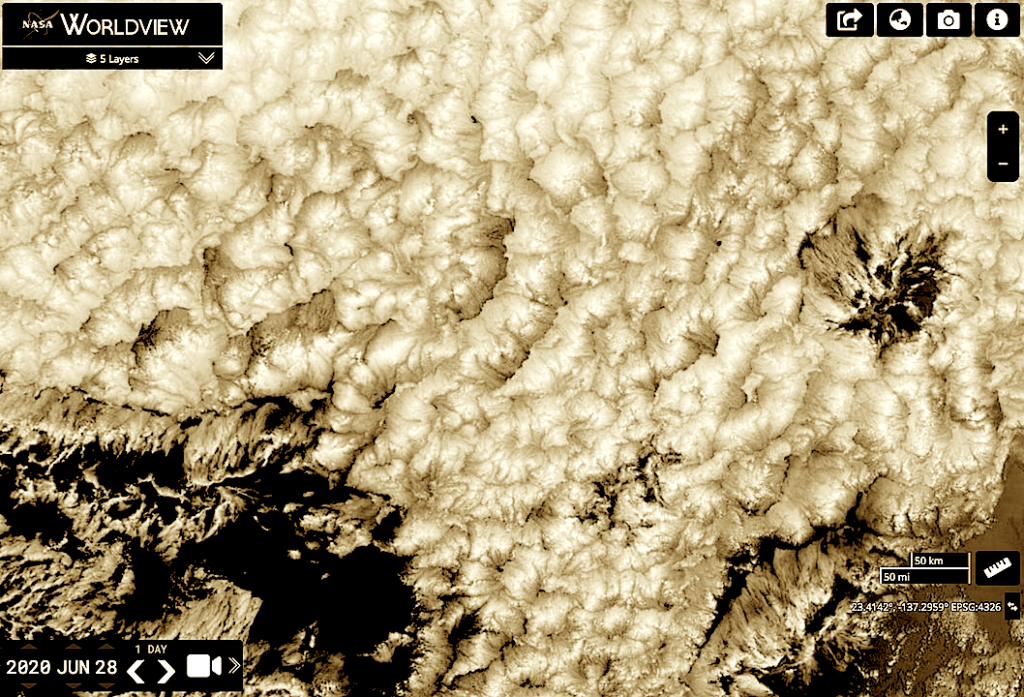 VSF: The virus is real. It is a mutating bioweapon said to have been created in Fort Detrick Maryland and Wuhan – funded by Fauci's NIAID. While we cannot know the full effects of this thing, (which is likely a Zeta technology), we do know that it has the potential to spread, kill, and generate a state of destructive Fear around the planet. So don't fail to take precautions like vitamin C, D3, and colloidal silver.
This so-called virus thing is being used to distract us from the fact that the biosphere is collapsing. The vaccine will sicken and kill millions while also serving to 'track & trace' us and study our DNA – which the Draco/Zeta Invasion Agenda is keenly interested in.
The test is worthless – except to those who are profiting from it. The lowly minions of the Draco/Zeta invaders – like Fauci & gang, the WHO, the CDC – are greedy for money and power. They will continue to threaten and bully us until there is mass capitulation. Don't let them vaccinate you!
VSF: Please go to the link below and thoughtfully read the entire article. It will change whatever you have been told as the tsunami of lies continues.
COVID19 PCR Tests are Scientifically Meaningless 
Though the whole world relies on RT-PCR to "diagnose" Sars-Cov-2 infection, the science is clear: they are not fit for purpose
Torsten Engelbrecht and Konstantin Demeter
"… Thus, the thought inevitably emerges that financial and political interests play a decisive role for this ignorance about scientific obligations. NB, the WHO, for example has financial ties with drug companies, as the British Medical Journal showed in 2010.
And experts criticize "that the notorious corruption and conflicts of interest at WHO have continued, even grown" since then. The CDC as well, to take another big player, is obviously no better off.
Finally, the reasons and possible motives remain speculative, and many involved surely act in good faith; but the science is clear: The numbers generated by these RT-PCR tests do not in the least justify frightening people who have been tested "positive" and imposing lockdown measures that plunge countless people into poverty and despair or even drive them to suicide. "
[excerpts]
… belief in the validity of the PCR tests is so strong that it equals a religion that tolerates virtually no contradiction.
… Walter Lippmann, the two-time Pulitzer Prize winner and perhaps the most influential journalist of the 20th century said: "Where all think alike, no one thinks very much."
So to start, it is very remarkable that Kary Mullis himself, the inventor of the Polymerase Chain Reaction (PCR) technology, did not think alike. His invention got him the Nobel prize in chemistry in 1993.
Unfortunately, Mullis passed away last year at the age of 74, but there is no doubt that the biochemist regarded the PCR as inappropriate to detect a viral infection. 
The reason is that the intended use of the PCR was, and still is, to apply it as a manufacturing technique, being able to replicate DNA sequences millions and billions of times, and not as a diagnostic tool to detect viruses.
How declaring virus pandemics based on PCR tests can end in disaster was described by Gina Kolata in her 2007 New York Times article Faith in Quick Test Leads to Epidemic That Wasn't.
… we asked Dr Calisher whether he knows one single paper in which SARS-CoV-2 has been isolated and finally really purified. His answer:
I know of no such a publication. I have kept an eye out for one."[4]
This actually means that one cannot conclude that the RNA gene sequences, which the scientists took from the tissue samples prepared in the mentioned in vitro trials and for which the PCR tests are finally being "calibrated," belong to a specific virus — in this case SARS-CoV-2.
In addition, there is no scientific proof that those RNA sequences are the causative agent of what is called COVID-19.
…
Irrational test results
It is also certain that we cannot know the false positive rate of the PCR tests without widespread testing of people who certainly do not have the virus, proven by a method which is independent of the test (having a solid gold standard). 
Therefore, it is hardly surprising that there are several papers illustrating irrational test results.
For example, already in February the health authority in China's Guangdong province reported that people have fully recovered from illness blamed on COVID-19, started to test "negative," and then tested "positive" again.
A month later, a paper published in the Journal of Medical Virology showed that 29 out of 610 patients at a hospital in Wuhan had 3 to 6 test results that flipped between "negative", "positive" and "dubious".
A third example is a study from Singapore in which tests were carried out almost daily on 18 patients and the majority went from "positive" to "negative" back to "positive" at least once, and up to five times in one patient.
Even Wang Chen, president of the Chinese Academy of Medical Sciences, conceded in February that the PCR tests are "only 30 to 50 per cent accurate"; while Sin Hang Lee from the Milford Molecular Diagnostics Laboratory sent a letter to the WHO's coronavirus response team and to Anthony S. Fauci on March 22, 2020, saying that:
It has been widely reported in the social media that the RT-qPCR [Reverse Transcriptase quantitative PCR] test kits used to detect SARSCoV-2 RNA in human specimens are generating many false positive results and are not sensitive enough to detect some real positive cases."
In other words, even if we theoretically assume that these PCR tests can really detect a viral infection, the tests would be practically worthless, and would only cause an unfounded scare among the "positive" people tested. 
This becomes also evident considering the positive predictive value (PPV). 
… And experts criticize "that the notorious corruption and conflicts of interest at WHO have continued, even grown" since then. The CDC as well, to take another big player, is obviously no better off.
Finally, the reasons and possible motives remain speculative, and many involved surely act in good faith; but the science is clear: The numbers generated by these RT-PCR tests do not in the least justify frightening people who have been tested "positive" and imposing lockdown measures that plunge countless people into poverty and despair or even drive them to suicide. 
And a "positive" result may have serious consequences for the patients as well, because then all non-viral factors are excluded from the diagnosis and the patients are treated with highly toxic drugs and invasive intubations. Especially for elderly people and patients with pre-existing conditions such a treatment can be fatal, as we have outlined in the article "Fatal Therapie."
Without doubt eventual excess mortality rates are caused by the therapy and by the lockdown measures, while the "COVID-19" death statistics comprise also patients who died of a variety of diseases, redefined as COVID-19 only because of a "positive" test result whose value could not be more doubtful. 
43% of all COVID-19 deaths in the United States are residents or employees of nursing homes or other long-term care (LTC) facilities, according to the New York Times (which fails to mention that New York Governor Andrew Cuomo ordered NY nursing homes to accept coronavirus patients from hospitals). Nursing homes, meanwhile, account for just 11% of all COVID-19 cases in the United States.
To date, just over 125,000 people in the US have died of COVID-19, 54,000 of which were linked to LTC facilities.
https://www.zerohedge.com/political/nursing-homes-are-11-covid-19-cases-43-deaths-us
New Study Shows Nearly 9 in 10 Covid-19 Patients on Ventilators Don't Make It
By Robert Langreth
April 22, 2020
• Researchers tracked 2,634 outcomes in NY-area hospitals
• Only 3% of those over 65 on ventilators survived, report says
https://www.bloomberg.com/news/articles/2020-04-22/almost-9-in-10-covid-19-patients-on-ventilators-died-in-study
VSF: Why are these still being used? Could it be the money a hospital receives? The video below from Dr. Paul Cottrell will give you an idea of the potential danger of the vaccine. Very technical, but worth your time.
Scientists just beginning to understand the many health problems caused by COVID-19
Besides the respiratory issues that leave patients gasping for breath, the virus that causes COVID-19 attacks many organ systems, in some cases causing catastrophic damage.
"We thought this was only a respiratory virus. Turns out, it goes after the pancreas. It goes after the heart. It goes after the liver, the brain, the kidney and other organs. We didn't appreciate that in the beginning," said Dr. Eric Topol, a cardiologist and director of the Scripps Research Translational Institute in La Jolla, California.
In addition to respiratory distress, patients with COVID-19 can experience blood clotting disorders that can lead to strokes, and extreme inflammation that attacks multiple organ systems. The virus can also cause neurological complications that range from headache, dizziness and loss of taste or smell to seizures and confusion.
And recovery can be slow, incomplete and costly, with a huge impact on quality of life.
The broad and diverse manifestations of COVID-19 are somewhat unique, said Dr. Sadiya Khan, a cardiologist at Northwestern Medicine in Chicago.
With influenza, people with underlying heart conditions are also at higher risk of complications, Khan said. What is surprising about this virus is the extent of the complications occurring outside the lungs.
Khan believes there will be a huge healthcare expenditure and burden for individuals who have survived COVID-19.
https://www.reuters.com/article/us-health-coronavirus-effects/scientists-just-beginning-to-understand-the-many-health-problems-caused-by-covid-19-idUSKBN23X1BZ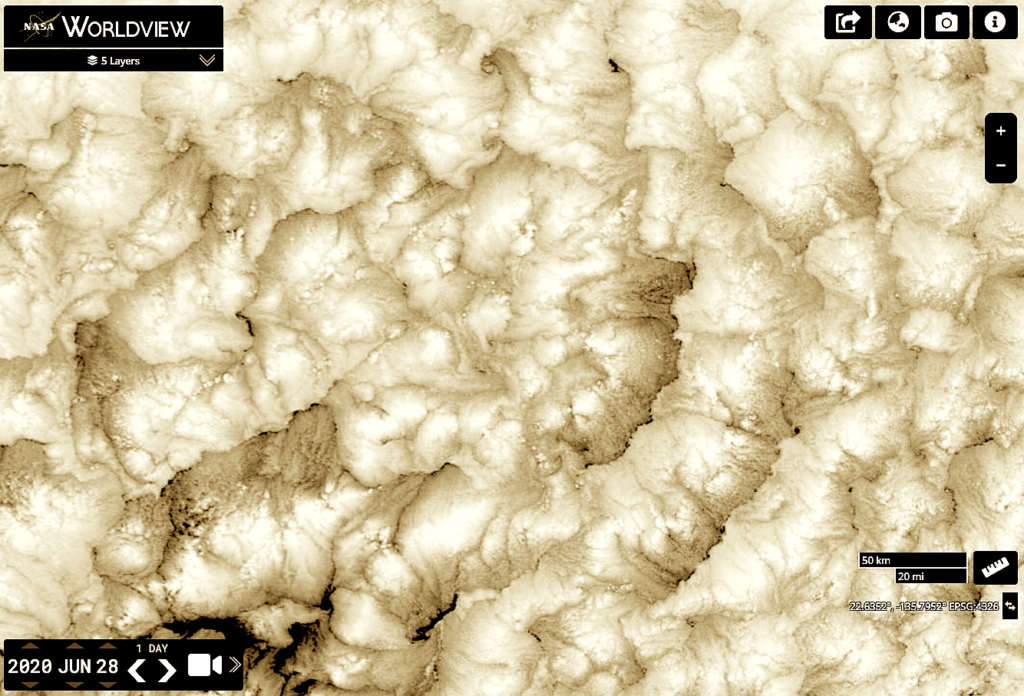 VSF: The goal is to destroy the United States. It seems that bullets can kill the Greys and they want our guns. The invaders will continue to move the agenda to total control, hive-mind, and genocide. While the resources of our beloved planet are being raped. Total domination.
A Quarter Of All Personal Income In The US Now Comes From The Government | Zero Hedge
Following today's release of the latest Personal Income and Spending data, Wall Street was predictably focused on the changes in these two key series, which showed a record jump in personal spending (to be expected one month after the savings rate in the US hit a whopping 32% annualized), and a record drop in personal income (as government benefits and stimulus checks slowed substantially).
https://www.zerohedge.com/markets/quarter-all-personal-income-us-now-comes-government
Soros: Now is a 'Revolutionary Moment' where the 'Inconceivable' is 'Necessary'
In an interview on May 11 with Project Syndicate titled "The Crisis of a Lifetime", billionaire George Soros spoke openly about current events. Soros opened the interview by noting that the COVID-19 pandemic represented an obstacle, albeit surmountable, for his larger plans to change the world.
"This is the crisis of my lifetime," Soros said. "Even before the pandemic hit, I realized that we were in a revolutionary moment where what would be impossible or even inconceivable in normal times had become not only possible but probably absolutely necessary."
… "The continuing conflict between the US and China complicates matters because we ought to work together on climate change and on developing a vaccine against COVID-19. But, apparently, we cannot work together because we are already competing over who will develop – and use – the vaccine."
It should be noted that documents from the Securities and Exchange Commission in 2011 show Soros Fund Management LLC invested heavily into WUXI Pharmatech Caymen, Inc., a pharmaceutical and biotechnology company that operated a research facility in Wuhan. 

… As of February 2018, he had a net worth of $8 billion, having donated more than $32 billion to the Open Society Foundations. Domestically, the OSF is a strong supporter of the left-wing and the Democratic Party, especially through its support of Priorities USA Action, the Democratic Party's largest super PAC.
The OSF funds a number of anti-Israel organizations that deny the legitimacy of Israel and Jewish sovereignty, and are involved in demonization campaigns. Soros has compared Israel to Nazi Germany.
https://www.breakingisraelnews.com/153582/soros-now-revolutionary-moment-where-inconceivable-necessary/
Norway proposes to open 125 new oil exploration blocks in the Barents Sea
The heat is on: While record Arctic heat in Siberia makes worldwide headlines, the Norwegian government presents massive oil drilling plans north in the Barents Sea.   
https://thebarentsobserver.com/en/industry-and-energy/2020/06/norway-proposes-open-125-new-oil-exploration-blocks-barents-sea
Media Executive Warns Big Tech Is Secretively Seizing "All The Power" Over Information | Zero Hedg
Authored by Steve Watson via Summit News,
Newspaper executive Peter Wright has slammed big tech for secretively developing and changing algorithms for news distribution without giving the industry any indication whatsoever of what they are doing. … companies like Google and Facebook of 'monopoly behaviour' as they seek to seize 'all the power' in online news and advertising.
Wright claims that the Mail's online daily traffic from Google searches has been diminished by 50 per cent in just one year after the company changed the algorithm for news content in 2019.
"Google and Facebook in our view are market dominant companies and they behave in the way that market dominant companies do," Wright stated, noting that it is significantly impacting journalism.
"Google and Facebook both distribute our content via algorithm. Those algorithms are what is known in the digital world as a 'black box' – they are secret, you have no idea how they work. But we can see and measure the results," Wright said.
Wright also implied that the Mail's pro Brexit stance led to it being targeted by big tech for diminished online distribution.
He noted that last June "over the space of three days, our search visibility, which is the measure of how often your content is appearing against a basket of search terms, dropped by 50 per cent, and it was particularly marked against some particular terms. One of them for instance was 'Brexit'."
Wright noted that after his group protested, normality eventually returned.
"But this is monopoly behaviour. You can't do this if you're in a business relationship with someone where there's any semblance of equality of power," he urged.
Wright noted that Google and Facebook are not regulated and so they are getting away with a secretive takeover of content.
"As far as the commercial relationship between news publishers and the platforms is concerned, it's a business relationship between two partners in which one partner has all the power," Wright declared.
He described Google as "completely dominant" in search and digital marketing, the two main avenues for distributing news content, and Facebook (which also owns instagram) as "dominant in social media", pointing out that they make "more money out of advertising than our newspapers do."
Despite the vast power that these companies have in such areas, Wright noted that their terms of service are completely "opaque".
"Even the contracts that we sign to use their services are often presented to us on a take-it-or-leave-it basis. So what we're asking for here is for regulation, and the CMA (Competition and Markets Authority) are about to report on a massive piece of work they've been doing, to address the complete imbalance in the business relationship," Wright asserted.
https://www.zerohedge.com/technology/media-executive-warns-big-tech-secretively-seizing-all-power-over-information