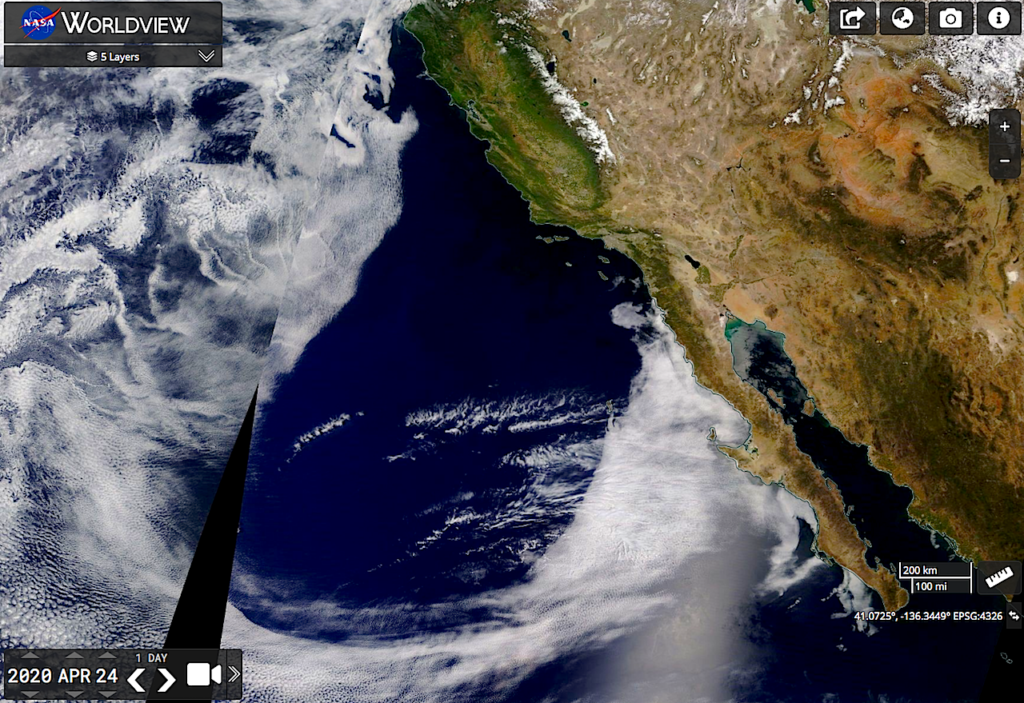 V.S. Ferguson: This is a review of Rene Guenon's "The Reign of Quantity" I wrote on amazon in 2010. I encourage you to read this for yourself. An amazing book!

The REIGN of QUANTITY: The Illusion of Ordinary Life as the Degenerative Path to the Catastrophic, by Rene Guenon
Reviewed in the United States on April 3, 2010
This is one of the most important books you will ever read.
Not easy reading – maybe the translation made it more difficult.
But absolutely worth the effort.
For those who have the ears to hear.
The Illusion of Ordinary Life as the Degenerative Path to the Catastrophic
From an understanding of Rene Guenon's `The Reign of Quantity'
In modern times we have all accepted a reality based solely on and limited to the five senses. During the past 6,000 years, the period known as the Kali Yuga, our innate abilities to perceive the Invisible Realms have atrophied to the point that most humans are incapable of even a remote awareness of, much less the Joy of interacting with, that which we cannot see, hear, touch, etc.
It is therefore understandable why most simply deny the very existence of such realities. They are not capable of perceiving them. The result of this disastrous defect of our comprehension has produced the ludicrous concept of ordinary life or real life, which in its absolute denial of anything beyond the five senses engulfs us all in total delusion.
Tragically, anything that is perceived beyond the accepted norm is regarded as weird, strange & bizarre, and is consequently relegated to a sort of carnival-freak-show, yellow-journalism state of mind, which derides believers for indulging in childish entertainment and titillation.
Such a deluded error is not only adolescent in its comprehension, but is also the densest of illusion because it ignores the underlying metaphysics that are the actual source of the external holographic matrix which we, in our limited state of consciousness, mistake for reality.
This confused and confining insistence on ordinary life has become more severe as time has drawn us down into the final stages of this cycle of time. As the Veils of Illusion have solidified around us, human consciousness on this planet has successfully degenerated into the aggressively empty, heartless, consumer society we currently inhabit barely half-alive.
The term `get real' is symptomatic of the toxic soup our brains are submerged in. We are mired in an integrated perceptual structure, a gestalt, an invisible sea of delusion that so completely permeates our thinking and our consciousness that we do not even begin to realize how cut off we are from our true nature and the multitude of Myriad Worlds. Rene Guenon uses the term multiple states of being.
We have become engulfed in 'quantity', in enumeration. We are devoted to measuring the endless surfaces of what we imagine to be solid matter. We have lost all connection to any truth beyond what we have come to accept as the human state. Frightened by what we consider non-human, or above human, supra-human, we term these experiences unreal and, to our great detriment, allow only what we judge to be real and sensible into our hologram.
Thus we have fallen into density and allowed our consciousness to be programmed and brainwashed. Human consciousness has become limited to the point of extinction.
The progressive degeneration of science and philosophy has brought us down to a common, as in mediocre, level of understanding of this world. In thus reducing everything to human terms, we have moved from rationalism to materialism. We are not merely human.
We are the precious fragments of Isness projected into Time and Space through the data-collecting vehicle that can be described as human, but is not limited to that. This gestalt of ignorance of our true being has, as Guenon brilliantly says, penetrated and impregnated the whole nature of the individual. We are completely submerged in our ignorance.
We have locked our consciousness in a very small, moldy, dark basement – a frequency prison created by us. This acceptance of quantifying surfaces as the be-all and end-all of knowledge has brought us to mechanism and materialism, and has given the priesthood of this absurdly limited so-called science an inordinate and totally undeserved control over our lives.
We believe almost anything our blinded-by-science hierarchal PhD priesthood imposes upon us. Despite the fact that these factual scientific oh-so-holy proclamations change almost daily in a never-ending mega-ego battle for warlike intellectual dominance and desperation for funding, we hang on to every soap-opera word of the latest ivory tower edicts.
Rene Guenon tells us that truth in modern times has been lost and replaced by utility and convenience. Science is no longer the pure search for truth, but the slave of commerce and industry. Science has become the servant of our consumer cravings and is dependent on producing profitable results for its survival.
Rather that holding these minions of corporate industry in high esteem and allowing them to dictate the atmosphere of our very being, these unfortunates who have been blinded-by-science should be regarded as what they are – beings whose God-given ability to perceive what lies beyond the five senses has atrophied, become functionally extinguished, and is now dead & gone!
Like stubborn children competing with each other for parental attention, these priests of science have become so blind that they are incapable of considering any idea outside of their own ego driven turf. They seem to have lost the ability to think in any other way.
The measurement of that which can be registered by the five senses, in the guise of modern science, may indeed go on ad nauseum forever; but in doing so, leaves us all skating on the thin ice of a miasma of amnesia – and in no way reflects the totality of existence.
The quantification of the material world without an understanding of the
Invisible Realms that support it, which in fact are the actual Source of such apparent solidity, is the degenerative path to the catastrophic conclusion of this cycle of time, the Kali Yuga, our current Age of Conflict and Confusion.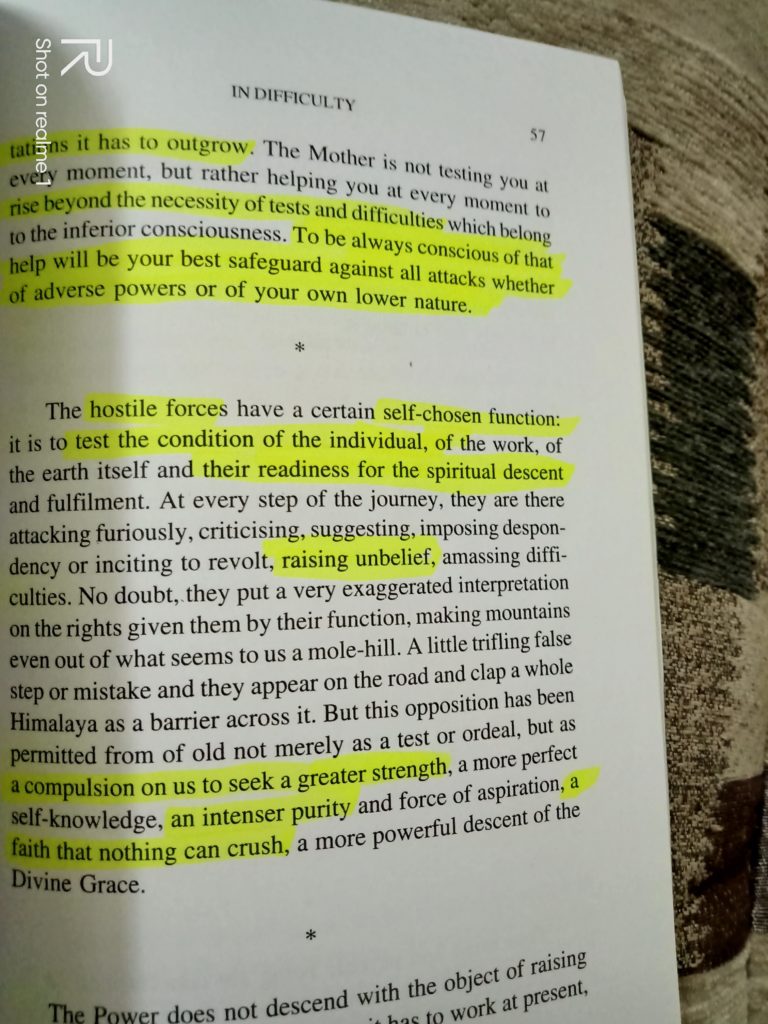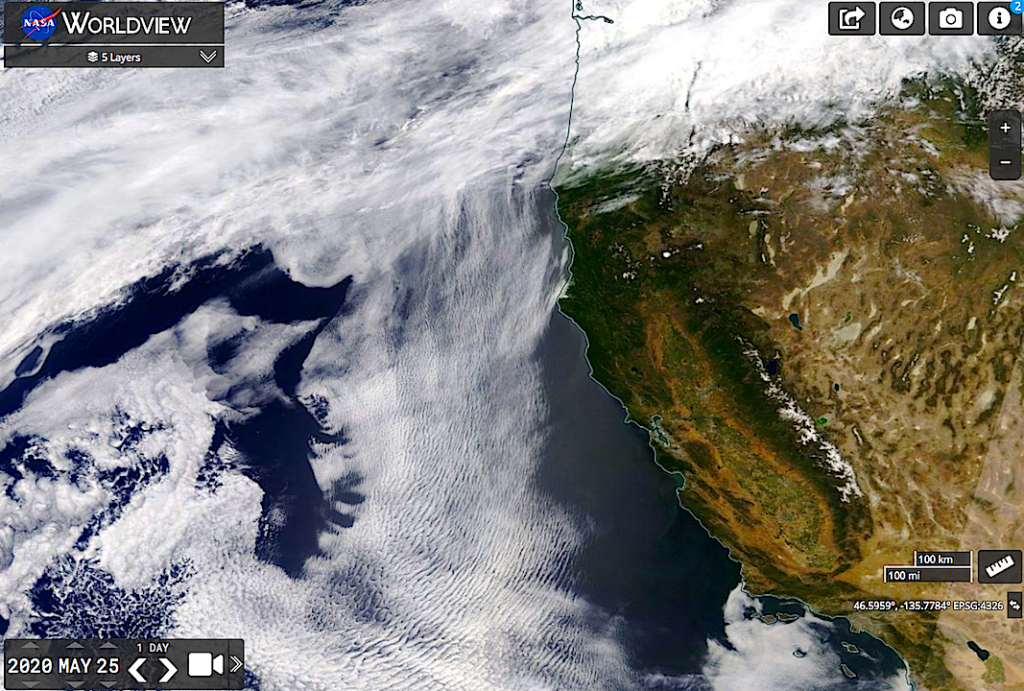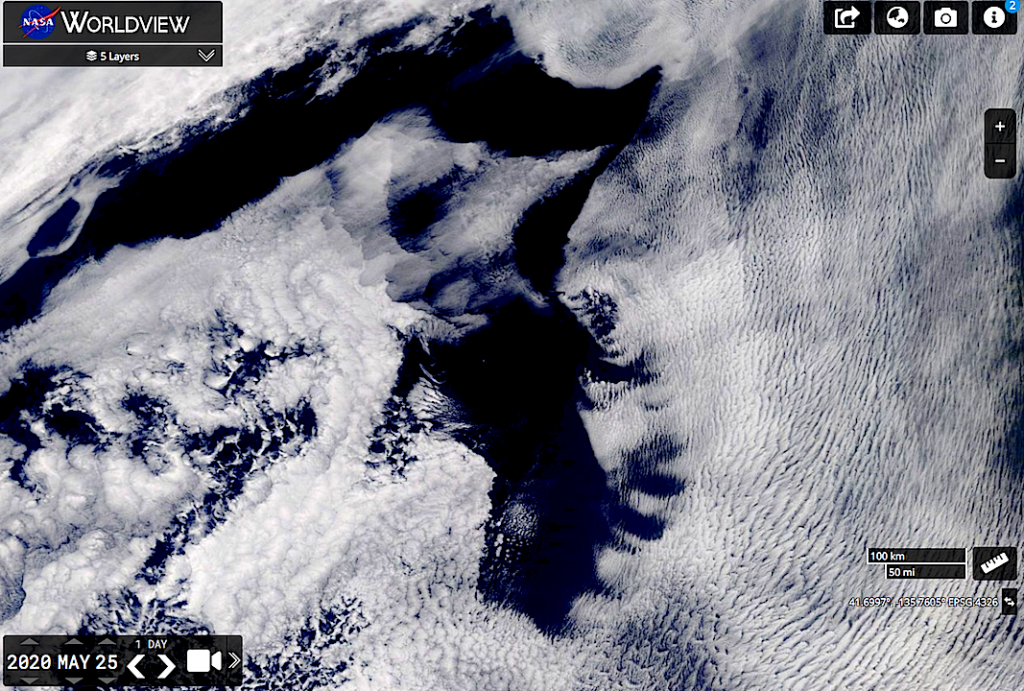 VSF: This paper confirms the idea that a second wave is coming according to Dr. Paul Cottrell. PREPARE.
The virus has the ability to stay in the body.
Journal Pre-proofTracking changes in SARS-CoV-2 Spike: evidence that D614G increases infectivity of …
Summary. A SARS-CoV-2 variant carrying the Spike protein amino acid change D614G has become the most prevalent form in the global pandemic. Dynamic tracking of variant frequencies revealed a recurrent pattern of G614 increase at multiple geographic levels: national, regional and municipal.
The shift occurred even in local epidemics where the original D614 form was well established prior to the introduction of the G614 variant. The consistency of this pattern was highly statistically significant, suggesting that the G614 variant may have a fitness advantage. We found that the G614 variant grows to higher titer as pseudotyped virions. In infected individuals G614 is associated with lower RT-PCR cycle thresholds, suggestive of higher upper respiratory tract viral loads, although not with increased disease severity. These findings illuminate changes important for a mechanistic understanding of the virus, and support continuing surveillance of Spike mutations to aid in the development of immunological interventions.
KEYWORDS: COVID-19; SARS-CoV-2; diversity …
https://www.cell.com/action/showPdf?pii=S0092-8674%2820%2930820-5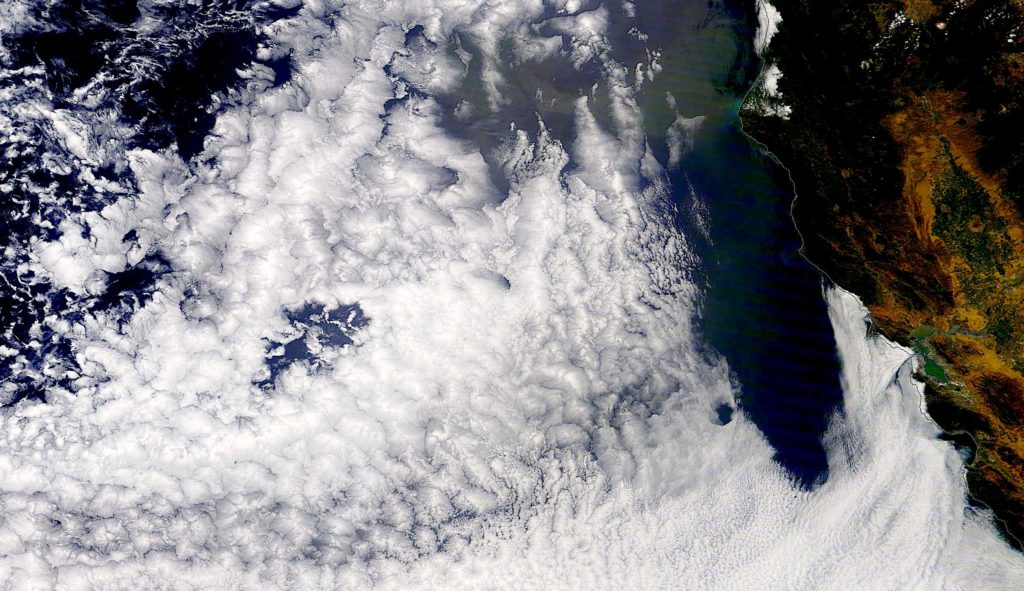 UNIT 8200: Meet The Israeli Intelligence-Linked Firm Using AI To Profile Americans & Guide US Lockdown Policy – The Washington Standard
by Whitney Webb
A company tied to Israel's military signal intelligence unit, Unit 8200, has recently partnered with the state of Rhode Island to use an artificial intelligence-based system developed in tandem with the Israel Defense Forces (IDF) to profile Americans potentially infected and/or "at risk" of being infected with coronavirus, then informing government authorities of their "risk profile." Once flagged, state health officials can target those individuals as well as their communities for mandatory testing, treatment and/or more restrictive lockdown measures.
The firm, Israel-based Diagnostic Robotics, is poised to announce a series of new such partnerships with several other U.S. states as well as major U.S. hospital systems and healthcare providers in the coming weeks, according to a company spokesperson. The first of these announcements came on June 30 regarding the firm's new partnership with Mayo Clinic, which will soon implement the Diagnostic Robotics' "artificial intelligence platform that predicts patients' hospitalization risk." They have also been in discussions with Vice President Mike Pence about the platform's implementation nationwide since April.
Their creeping expansion into the U.S.' state coronavirus response and that of other countries has been directly facilitated by the organization Start-Up Nation Central, funded by controversial hedge fund manager Paul Singer and directly partnered with an Israeli government-backed intelligence initiative aimed at making the United States dependent on technology developed by the Israeli military or intelligence community as a means of preventing the adoption of policies that support the non-violent Boycott, Divest and Sanctions (BDS) movement at the state and local levels. This initiative also serves the dual purpose of ensuring Israel's political influence and positioning as the global "cyber power," an oft-repeated policy goal of Israeli Prime Minister Benjamin Netanyahu.
Since March, Diagnostic Robotics' AI-based "risk profiling" software for coronavirus has been utilized by the Israeli state in the form of the National Israeli COVID-19 Monitoring System, a key component of its increasingly Orwellian national health surveillance system. That system, which also initially partnered with Clalit — Israel's largest health services provider, now involves the "daily nation-wide monitoring of coronavirus-related symptoms of the population." Of course, these "coronavirus-related symptoms" include common symptoms such as headaches, coughing, abdominal pain and confusion, which can indicate any number of minor illnesses, allergic reactions or other conditions entirely unrelated to coronavirus.
The Diagnostic Robotics platform specifically acquires information from individuals via an online questionnaire, but also has access to national and private health databases by virtue of its partnerships with Clalit as well as all four of Israel's health management organizations (HMOs), all of the country's domestic healthcare providers and Israel's Health Ministry. That data is then pooled and analyzed to assess a given individual's "probability of infection" that is then cross checked with the information of "millions of others," according to the company's co-founder and Unit 8200 alumnus Kira Radinsky.
After that mass of data is pooled and analyzed by the platform's AI-powered algorithm, the company's platform, as used in Israel and now elsewhere, creates a "personalized, AI-based risk profile for Covid-19" for individuals and delivers that individual's information and any "red flags" to health authorities, providing the Health Ministry with a map of corona "hot spots" that the government then uses to identify which communities to target with testing and more restrictive lockdown measures. Forbes noted that Israel's use of Diagnostic Robotics' platform has allowed it to "quickly close contaminated areas…as fast as a single day from the identification of symptomatic patients." An internal study conducted by the company itself claims that the platform has a predictive accuracy of 73%, but their study has not been audited by independent scientists.
Israel's health ministry, led by Yuli Edelstein, recently announced that Diagnostic Robotics "predictive" platform would be used more intensively to inform government decision-making as he, Netanyahu and other Israeli ministers have recently asserted that Israel is beginning to experience a "second wave" of coronavirus and must implement more restrictive measures and augment the use of existing and new "digital solutions." Former Israeli health officials and other critics have asserted, however, that there is no "second wave" given that the test used by the government does not distinguish between active and inactive coronavirus cases. Others still have argued that the proposed measures are grossly unnecessary, given that there are less than 40 serious cases of coronavirus in the entire country and only 22 coronavirus patients are on ventilators.
Notably, the timing of this renewed push for more restrictive lockdowns and an expansion of its AI-driven Orwellian "health" surveillance coincides directly with the imminent initiation of Israel's government plans to annex large swaths of Palestine's West Bank, an act that is expected to generate unrest, not only in occupied Palestine, but also parts of Israel and internationally due to its flagrant illegality and far-reaching implications.
After heavy promotion of Israel's use of its platforms by media outlets and Israeli tech "advocacy" organizations, Diagnostic Robotics' top executives announced on April 10 that their predictive health surveillance technology would soon be rolled out to "assist authorities" in governments around the world, specifically the U.S., Western Europe and Asia.
"The strong partnership [between Diagnostic Robotics and the Israeli government] will ensure that our solution is accessible to as many patients as possible, and available to different government authorities in the United States, Europe and Asia," the company's CEO Yonatan Amir had told the Jerusalem Post. Amir also told the Jerusalem Post that, at the time, the company was already in discussions with the White House Coronavirus Task Force "with the assistance of U.S. Vice President Mike Pence" about its software being used on a nationwide scale.
Less than two weeks after the publication of that report, the state of Rhode Island announced that the state's Health Department would partner with Diagnostic Robotics to create a site called the Rhode Island Covid-19 Self-Checker that would collect medical information on Rhode Island residents and utilize its "predictive" capabilities.
"We are incredibly excited about the partnership with Diagnostic Robotics," Rhode Island Governor Gina Raimondo had said at the time of the site's announcement on April 22. "Diagnostic Robotics is a leader in using innovative technology to ensure people get the right care at the right time – including during the COVID-19 pandemic. By making it easier for people to make decisions about how to protect themselves and when to seek care and testing, we're helping to slow the spread of COVID-19, support our healthcare system, and save lives."
However, reports on the initiative and Raimondo's statement, which was sparsely covered by local and national American news media, noted that the site "also uses predictive technology to recognize possible outbreaks before they occur." That functionality will combine the data obtained from the site with "medical databases" to which the state's Health Department has access. The analysis of these data, such as "likely" future coronavirus patients and potential future hotspots, is then given to the state's Health Department and meant to inform their decision-making regarding in which areas of the state to tighten lockdowns, to ramp up testing and/or mandate treatments or vaccinations, once a vaccine becomes available.
The information collected by the site itself includes an individual's "risk factors" and if they have any of several common symptoms as well as demographic and medical background information. A user's IP address and device information is also collected. While the official purpose of the site is to recommend if a participating individual should seek medical care or request a coronavirus test, the Diagnostic Robotics-created site notes in its Terms of Use that the site is not intended for use as a "diagnostic tool" and "does not provide diagnosis and/or professional medical advice." It nevertheless states that Diagnostic Robotics "has the right (including the moral right) to use, copy, store, reproduce and process your information and to create derivative works therefrom and from the Intellectual Property rights created by the use of your information without any further consent, notice or compensation to you or to any other person."
The terms also state that the company "shall not be liable for any exposure or publication of the answers to said questionnaires or the data you entered into the system to any other party due to any malfunction or defect in the system or after information is transmitted in accordance with the company's privacy policy."
Crucially, Rhode Island's partnership with Diagnostic Robotics' is merely the first sign of the company's intentions to rapidly expand into the U.S. A few weeks ago, company spokesperson Michal Kabatznik told the Jerusalem Post that the company is "in advanced conversations with other states, leading healthcare providers and some of the top hospital systems in the U.S.," adding that "there will be some big announcements in the coming days." The first of these "big announcements" came on Tuesday when the firm's partnership with Mayo Clinic was made public.
In addition, the company began hiring a variety of executive positions for a New York-based office soon after Kabatznik teased the coming announcements of a series of new U.S. partnerships. These job listings note that Diagnostic Robotics' is planning a major and "rapid" U.S. expansion and identifies the U.S. as its current "strategic market."
BAIT AND SWITCH
Diagnostic Robotics' privacy policy, as used in the Rhode Island partnership, allows the company to utilize the information it acquires through this partnership in a "de-identified manner" as part of two different coronavirus initiatives that involve major U.S. tech firms, healthcare technology companies and/or elements of the U.S. national security state.
The first of these initiatives, COVID 360, was created by Diagnostic Robotics in tandem with two other companies: Salesforce, a cloud-based software corporation closely tied to Oracle and whose CEO/founder was mentored by Colin Powell, and Deloitte Global, one of the world's largest consulting firms with a history of hiring ex-CIA officers. COVID 360 is described by Diagnostic Robotics' CEO as "a comprehensive solution for individuals at risk of COVID-19 and those experiencing symptoms of the virus." Salesforce Senior VP, Bob Vanstraelen, further elaborated that the platform is "a free full Coronavirus treatment solution for patients and citizens at risk" and is "built by Deloitte Israel, based on Salesforce Health-Cloud, and Diagnostics Robotics Al triage and clinical predictions platform."
However, an official video from the COVID 360 initiative notes that "government agencies or caretakers" that utilize the system will send a person potentially at risk of exposure to coronavirus, oddly referred to in the video as a "coronavirus patient at risk of exposure," a message telling them that they were found to have been "in proximity to a potential positive coronavirus case." The message, as shown in the video, then demands that the recipient follow a link within the message and register for the COVID 360 system. Upon registration, an employee of the government agency determines which person to refer for mandatory coronavirus testing and/or treatment regimes based on government-drafted protocols related to coronavirus. The COVID 360 system is currently being used in India's Odisha state, home to nearly 50 million people, according to Diagnostic Robotics spokesperson Michal Kabatznik.
The second initiative of which Diagnostic Robotics is part is much larger than the three member group behind COVID 360. Called the Covid-19 Healthcare Coalition, its members include tech giants and government/intelligence contractors Microsoft, Amazon, Palantir, Leidos, and Google as well as a number of U.S. national laboratories, the U.S. civilian corps and the CIA's venture capital arm In-Q-Tel. It also includes a number of U.S. hospital systems, U.S. universities (with MIT chief among them) and healthcare IT providers, as well as pharmaceutical company Pfizer and Mayo Clinic. As previously mentioned, Mayo Clinic's partnership with Diagnostic Robotics was announced just this past Tuesday.
The coalition claims to be a "private-sector led response that brings together healthcare organizations, technology firms, nonprofits, academia and startups" in order "help protect U.S. populations" and "provide data-driven, real-time insights to improve clinical outcomes" and government decision-making related to coronavirus. Their website notes that "coalition members openly share plans, coordinate their combined work wherever possible, identify best practices, communicate broadly and openly, and distribute capabilities in an open-source manner." Notably, the coalition specifically directs their combined efforts to influence policy for "healthy populations," "people at risk of Covid-19 exposure," and "healthcare delivery systems."
According to press releases present on the coalition's website, the coalition "represents a vast source of data, expertise, capabilities and insights and will complement federal, state and local government actions." Since their formation earlier this year, the coalition has released several resources, including the Covid-19 Decision Support Dashboard, a tool for government officials and business leaders to navigate how to "reopen" or lock down communities and businesses. That tool was designed by and populated with data provided by coalition members, Diagnostic Robotics among them.
DIAGNOSTIC ROBOTICS' ROOTS IN ISRAELI SPY TECH "SPECIAL OPS"
… Radinsky's involvement in founding Diagnostic Robotics, and her current role as the company's chairwoman and chief technology officer (CTO), is particularly noteworthy. Her career began at Israel's military signal intelligence unit, Unit 8200 – often described as Israel's equivalent of the U.S.' National Security Agency (NSA) that is well known for its hacking operations and surveillance of Palestine as well as foreign countries around the world, including the United States. During her time in Unit 8200, she was recruited for the unit's even more secretive and controversial division, Unit 81, where she worked in "special operations."
Unit 81, specifically has been described by supporters as an "intelligence toy factory," whose "toys" have included land mines disguised as rocks and other weapons of war as well as tools of mass surveillance (i.e. "signals intelligence"). In the early days of the coronavirus crisis, Unit 81 was tasked by Israel's Defense Ministry with creating "software for hospitals that can store and analyze patient data, infection tracking, test results, providing hospitals with data to help them make sense of what they're seeing and how best to combat the everyday challenge," software that sounds remarkably similar to the platform that Radinsky's Diagnostic Robotics would subsequently produce with help from an unspecified unit of the Israeli military.
Radinsky was quickly recruited by Microsoft upon leaving Unit 8200 and Unit 81 to "lead strategic Microsoft incubation projects," including algorithms to predict disease outbreaks as well as civil unrest and riots. She then created her own company, SalesPredict, which was staffed by other Unit 8200 alumni and later acquired by eBay, owned by controversial billionaire Pierre Omidyar. Radinsky subsequently became eBay's Director of Data Science and Chief Scientist of its branch in Israel.
One month after obtaining this lucrative position at eBay, Radinsky became an advisory board member to the bank HSBC, one of the most notorious money laundering banks in the world with close ties to drug cartels, particularly in Mexico and Colombia. Less than a year after joining HSBC, Radinsky became a board member of the Israeli government's Securities Authority, which works closely with the country's Finance Ministry and the Knesset. It has been criticized in recent years of "tacitly consenting" to widespread forex and binary options scams in Israel's financial industry. After becoming Diagnostic Robotics' CTO, she left the Israel Securities Authority but continues to maintain her position on HSBC's advisory board.
Radinsky's close ties to the world of Israeli and global finance were likely a factor in Diagnostic Robotics' ability to secure $24 million in funding last November, the same month when the U.S. government warned Israel of an imminent global pandemic caused by coronavirus. Since then, the lead investors in the company have been Accelmed Growth Partners and Mivtach Shamir Holdings.
Accelmed Growth Partners is a venture capital firm founded and led by Dr. Uri Geiger, a former Israeli Air Force officer whose private-sector career began at the notorious law firm Sullivan and Cromwell, best known as the former law firm of the CIA's first director Allen Dulles that has long-standing ties to the intelligence agency.
---
UNOFFICIAL USES, GUARANTEED OUTCOMES
Diagnostic Robotics' co-founder's ties to Israeli intelligence, the company's backing by a Mega Group-linked venture capital firm and its close partnerships with the Israeli government, military and SUNC, are all causes for concern regarding their coronavirus-specific system's use to monitor populations both in Israel and now in the United States. However, their partnerships with Rhode Island and Mayo Clinic, as well as those slated to be announced in the coming days and weeks, are particularly troubling given Israel's aggressive history of espionage against the United States that has been on-going for decades, much of which has been conducted through "backdoors" in software products, hacking and other means of electronic infiltration.
Many of these intelligence operations – which, more often that not, combine Unit 8200, SUNC and the Israeli government – have also appeared to have the added purpose, not just of preventing victories for the BDS movement or ensuring Israel's position as a global "cyber power," but also advancing the creation of what I have come to call the "binational security state." This agenda, in the age of coronavirus, has grown by leaps and bounds. Examples include how Israeli spy-linked tech firms are set to construct New York state's "smart cities," dominate the U.S.' 911 emergency call system and offer "remote government" options to federal and state agencies, all in the months since the coronavirus crisis first began in earnest.
Many of these Israeli spy-linked tech firms also include members of the U.S.' national security state and intelligence communities as board members or prominent advisors, including former heads of the Department of Homeland Security, Michael Chertoff and Kirstjen Nielsen; former chief information security officer for the CIA, Robert Bigman; and former member of the U.S. Military's Joint Special Operations Command, Geoff Hancock, among many others. Together, the national security states of both the U.S. and Israel have been steadily constructing an Orwellian nightmare in both countries, a nightmare that has become closer to reality than ever before under the guise of "healthcare" and combating the coronavirus pandemic.
Diagnostic Robotics' efforts to predict and monitor entire populations with AI is a potent tool that can be used for many purposes that have little to do with public health. Much like "contact tracing" software that was first justified by the pandemic has subsequently been used to target and track protesters, Diagnostic Robotics' predictive analytics and "hotspot" maps can be used for the same ends. Given the track record of the national security states of both the U.S. and Israel, such "unofficial" uses of these "digital solutions" to the pandemic are not just speculative, they are guaranteed.
Article posted with permission from Whitney Webb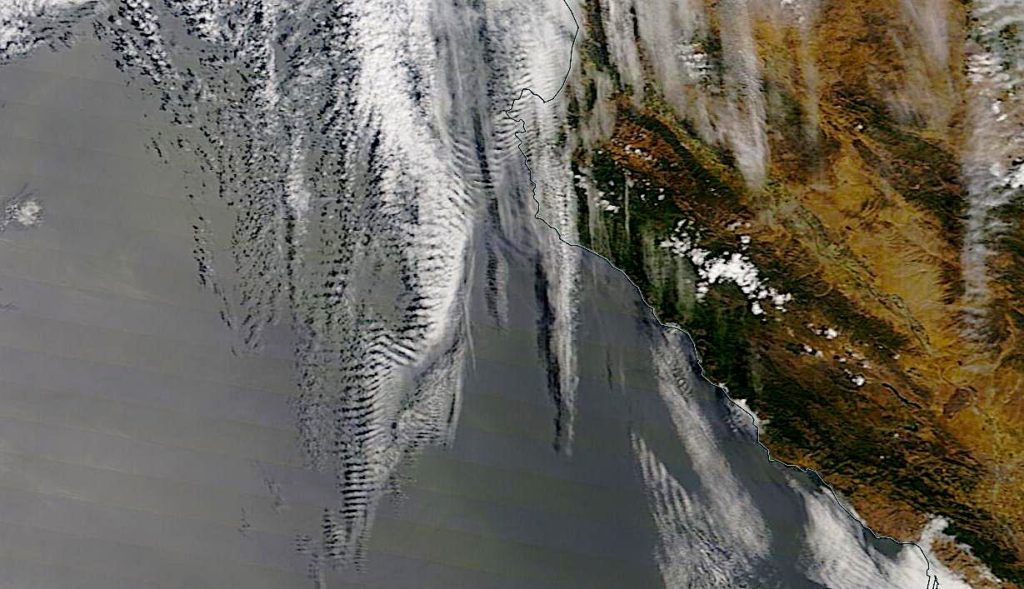 Authored by Charles Hugh Smith via OfTwoMinds blog,
The elites dancing through the minefield all have plans, but how many are prepared for the punch in the mouth?
… we can understand the geopolitical minefield as the conflict ground of various national and regional elites. What better way to distract restive, exploited and increasingly impoverished home populaces than to whip up a conflict with neighboring rivals / "enemies"?
In the run-up to events that unexpectedly spiral out of control, elites are over-confident about their ability to control the situation and "naturally" come out on top of any conflict. Hence they are dancing through the minefield, confident that they will magically miss all the mines, even the ones that cannot be detected.
Recall that the elites at the outbreak of the American Civil War and World War I were confident the war would be over in a few months. An overweening confidence in one's ability to manage fast-moving crises is the ultimate hubris, and elites are prone to this hubris due to the apparent ease of extending their power and wealth in their domestic economies and political orders.
The odds of miscalculation increase exponentially as the number of players dancing through the minefield increases. As Mike Tyson so sagely observed, "Everyone has a plan until they get punched in the mouth." The elites dancing through the minefield all have plans, but how many are prepared for the punch in the mouth?
https://www.zerohedge.com/geopolitical/dancing-through-geopolitical-minefield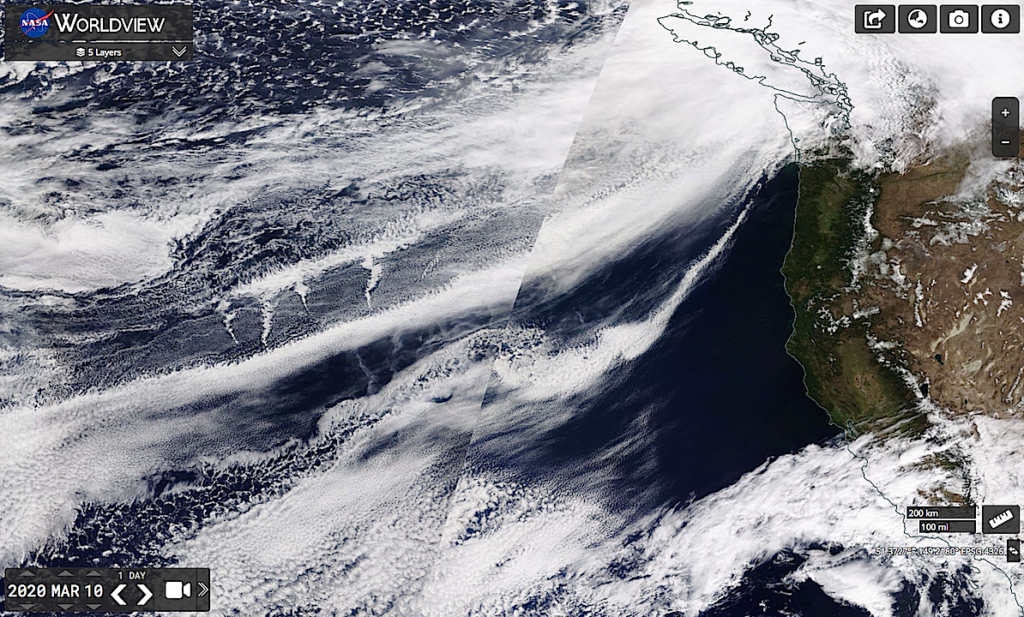 Energy Transfer digs in on North Dakota pipeline expansion despite oil slump, sources say – Reuters
NEW YORK (Reuters) – U.S. pipeline company Energy Transfer (ET.N) has taken the rare step of invoking force majeure – normally used in times of war or natural disaster – to prevent oil firms from walking away from a proposed expansion of the controversial Dakota Access pipeline, according to two sources familiar with the matter.  Energy Transfer wants to nearly double the size of the line, and some companies that signed up say it is no longer necessary due to the sharp fall in U.S. oil production after the coronavirus pandemic. North Dakota is one of the costliest spots in the United States to produce crude, and its output has dropped by about one-third from last year, more than most other oil-producing states.
DAPL is the largest pipeline running out of North Dakota's Bakken shale basin. It has capacity to ship 570,000 barrels per day (bpd) of crude to its endpoint in Illinois. Users say an expansion to 1.1 million bpd is unlikely to be filled because the state's production is not expected to rebound soon.
"Honestly, DAPL is not needed," said one customer who committed to space on the expanded line, speaking on condition of anonymity. "They're trying to build a house that all these people signed up for. Even if there's no longer a need for the house, you can't really walk away from it. Would I like to get out? Yes, for sure." 
https://www.reuters.com/article/us-usa-pipelines-dakota/energy-transfer-digs-in-on-north-dakota-pipeline-expansion-despite-oil-slump-sources-say-idUSKBN2430IW?il=0
Eyes in the sky: Investors reach for new tools to gauge climate change risk – Reuters
A small but growing network of asset managers, academics, start-up entrepreneurs and campaigners are working to harness an armada of recently deployed satellites to better predict the economic impact of global warming.
While climate scientists caution that the discipline is in its infancy, advocates say the early findings have one over-riding virtue: dynamiting any remaining complacency about the scale of the disruption that lies in store.
"This is the missing piece of the jigsaw," said Michael Hugman, a portfolio manager at London-based asset manager Ninety One, where the fixed-income team runs $44.3 billion of mostly emerging market debt.
"What we can now do is concretely put hard numbers on what climate change means for countries over the next 30 years. This is a whole different way of thinking about risk and return."
While investors have long used satellites to track specific metrics such as activity in shopping mall car parks or iron ore shipments, the new approach — known as "spatial finance" — is far more sweeping in scope.
It works like this: analysts acquire satellite imagery and other datasets, filter them using algorithms and use the results to project how climate change could affect anything from a single factory to an entire economy.
Unlike standard risk models largely based on historical data, spatial finance aims to anticipate how rising heat could usher in a radically different future.  
https://www.reuters.com/article/us-climate-change-investments-risks-insi/eyes-in-the-sky-investors-reach-for-new-tools-to-gauge-climate-change-risk-idUSKBN24319Y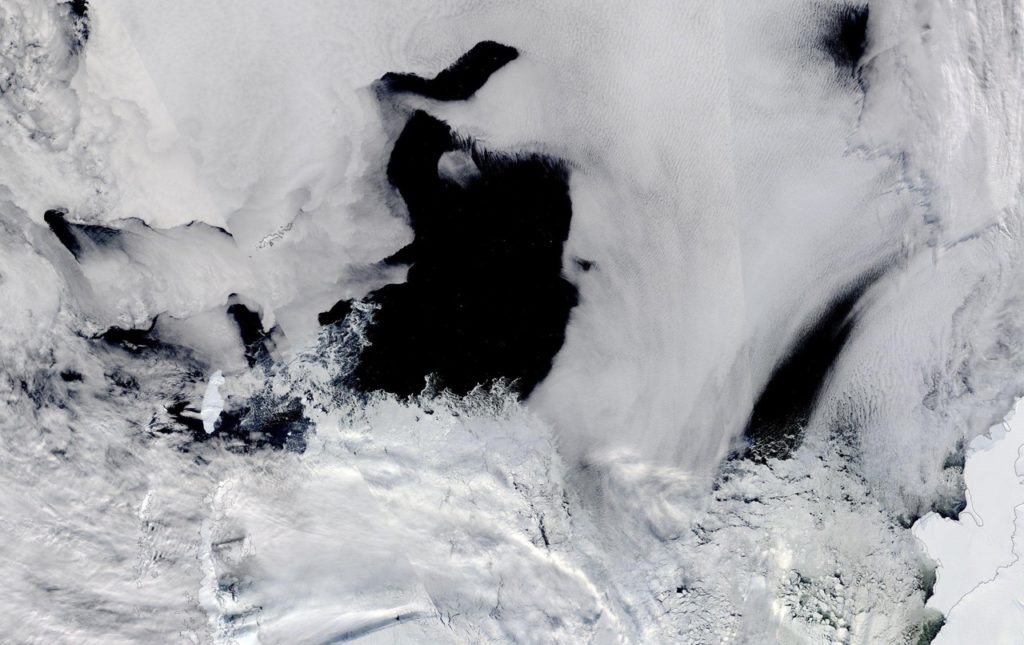 Why Medically Caused Deaths Continue To Be Ignored

The US medical system kills 106,000 people a year with its medicines. Extrapolate that number for a decade: more than MILLION DEATHS.
… reported, many times, on Starfield's review, "Is US Health Really the Best in the World," published in the Journal of the American Medical Association on July 26, 2000. I interviewed her in 2009, when she told me that her death numbers (106,000 per year) were conservative, and that the federal government was doing NOTHING comprehensive to fix the ongoing disaster. Imagine that, coming from a doctor who was a revered public health expert at the Johns Hopkins School of Public Health.
Since I've written more articles about Dr. Starfield's revelations than any reporter around, I also know the reaction of the mainstream press over the years: SILENCE. And more silence. And more.
So this time, I thought I'd explain the main reasons for the silence.
…  Only one conclusion can be reached: the medical literature is rife with fraud from top to bottom. This fact would immediately throw the reputations of the most prestigious medical journals in the world into garbage landfills.
… Dr. Marcia Angell, editor of The New England Journal of Medicine for 20 years, has written:
"It is simply no longer possible to believe much of the clinical research that is published, or to rely on the judgment of trusted physicians or authoritative medical guidelines. I take no pleasure in this conclusion, which I reached slowly and reluctantly over my two decades as an editor of The New England Journal of Medicine." (NY Review of Books, January 15, 2009, "Drug Companies & Doctors: A Story of Corruption")
Next: if the press dug deep into the guts of the Starfield story, the FDA, which must approve all medical drugs before they are released for public use, would go down with a blinding crash. No one would be able to defend the Agency. Its profound criminal alliance with Pharma would come full force to the surface.
Multiple medical schools would come under the gun for their relationships with Pharma, and their basic practice of teaching monopolistic drug medicine and not nutritional medicine. These schools pretend "the evidence of safety and efficacy" for drugs is wide-ranging and invariably clear. Therefore, they, the schools, are abetting what amounts to a capital crime.
RFID Chip May Be Tied to the New Coronavirus Vaccine
05-22-2020
A Radio Frequency Identification Chip may be attached to the container of individual doses of a new coronavirus vaccine, but it won't contain any patient information, ApiJect Systems America CEO Jay Walker told CBN News. 
As part of a public-private partnership called "Project Jumpstart" whose aim is to deliver the COVID-19 vaccine to millions of Americans as fast as possible, the US government announced a $138 million contract with ApiJect Systems America to manufacture medical-grade injection devices starting by October 2020.  
ApiJect will manufacture pre-filled syringes using "Blow, Fill, Seal" technology many consumers may recognize from widely used single-use, disposable eye drops. Some facilities currently using BFS technology to manufacture eye drops will be upgraded in order to make and fill the vaccine containers. After the vaccine container is made and filled, a needle hub is added. 
ApiJect expects to produce 100 million pre-filled syringes by year's end. The US Department of Defense is charged with distributing them nationwide. The pre-filled syringes will supplement the nation's existing but inadequate stockpile of traditional vaccine supplies such as glass vials, extremely specialized filling equipment needed to fill the vials, stoppers, and separate syringes. 
ApiJect plans to produce over 500 million pre-filled syringes in 2021. 
https://www1.cbn.com/cbnnews/health/2020/may/rfid-chip-may-be-tied-to-the-new-coronavirus-vaccine