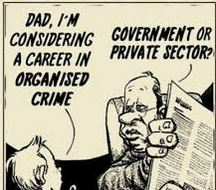 VSF: This world-wide Virus psy-op is a massive cash-cow for Big Pharma — all paid for by you & me, the American taxpayer. The companies are drooling, rushing to the pig-trough with injections untested and unknowable results for vaccines and now antibodies that will likely have multiple heinous toxic consequences to our DNA, immune system, our future health and even death.

US taxpayers are funding six Covid vaccines. Here's how they work / By Elizabeth Cohen and Dana Vigue, CNN

(CNN) It's an unprecedented effort: the US government is investing more than $3 billion to come up with a vaccine against the coronavirus. That's a lot of money. It's more than half the annual budget for the state of Vermont. It's about what Louisiana spends on its Medicaid patients in one year. But a vaccine is our surest pathway out of the pandemic — the surest way to go back to normal. Here's an explanation of where this money is going.

In the end, some of these may work, and some might not. We'll only know after large-scale clinical trials with tens of thousands of people.

$1.2 billion to AstraZeneca How this vaccine works: AstraZeneca is using an adenovirus as a delivery vehicle. Adenoviruses cause the common cold and other illnesses, but the AstraZeneca vaccine alters the adenovirus so it won't cause harm. Inside the adenovirus, the scientists have tucked away genetic material that codes for production of those red spikes. The virus is injected, and because of the inserted gene, your cells make the spikes. Your immune system then makes antibodies to the spikes.Status: The University of Oxford, which is partnering with AstraZeneca, recently began large-scale, Phase 3 human clinical trials in England on this vaccine. AstraZeneca plans to begin Phase 3 trials in August. Such trials are the last step before a vaccine maker seeks approval from regulators.History: Other vaccines have used this adenovirus technique, and while those vaccines have been studied in clinical trials, they've never been approved and put on the market.

$456 million to Johnson & Johnson How this vaccine works: J&J's vaccine also uses an adenovirus delivery vehicle.Status: J&J expects to start Phase 3 clinical trials in September.

$430 million to Moderna How this vaccine works: Remember those gumball machines you loved as a kid, the ones in restaurant lobbies? Sometimes right next to them there were machines that delivered little toys, like a tiny doll or a bouncy ball, and the toy came in a little plastic bubble. Insert the quarter and you get the toy delivered in the plastic bubble. Now imagine that this plastic bubble is made out of fat. That's the delivery system for this vaccine. Instead of a toy, inside that hollow ball of fat is messenger RNA, or mRNA, which is a genetic recipe for making part of the red spike. The fat bubble knows where to deliver it. Your immune system then makes antibodies to the spikes.Status: Moderna plans to start Phase 3 trials in July.History: Other vaccines have used this technique, and while those vaccines have been studied in clinical trials, they've never been approved and put on the market.

$60 million to Novavax This vaccine involves putting the genetic blueprint for the spike into a virus that infects insects, called a baculovirus. They allow the baculovirus to infect insect cells, which causes the cells to start producing large quantities of the spike. The scientists then put the spikes on top of a very small particle called a nanoparticle. That nanoparticle with the spikes on top is the first part of the vaccine. The second part of the vaccine is a substance called an adjuvant, which is made out of a molecule found in tree bark and food additives. When it's injected into the body, the immune system recognizes the adjuvant as a foreign substance, and goes into high alert, looking for an infection. What it finds is the nanoparticle with the coronavirus spikes on top. Your immune system then makes antibodies to the spikes.Status: Novavax has not yet started Phase 3 trials.

$38 million to Merck Like AstraZeneca and Johnson & Johnson, Merck uses a virus as a delivery vehicle. This virus is called vesicular stomatitis and it causes flu-like symptoms, but Merck modifies and weakens it so it won't get you sick. Scientists insert a gene into the virus that contains instructions for making the spikes. The virus is injected and replicates in your body, and because of the inserted gene, you make the spikes. Your immune system then makes antibodies to the spikes.Status: Merck has not yet started human clinical trials.History: This same technology was used to make an Ebola vaccine called ERVEBO that was approved by the FDA in 2019.

$30 million to Sanofi How this vaccine works: Sanofi also starts with a gene that provides the blueprint for the spike. They take that gene and insert it into a virus called the baculovirus, and then infect an insect cell with that virus. Because of the inserted coronavirus gene, the insect cell then makes the spikes. The vaccine contains those spikes along with a second part, an adjuvant containing Vitamin E, which helps the immune system do its job. Your immune system then makes antibodies to the spikes.Status: Sanofi expects to start clinical trials between October and December of this year.    History: This same technology using a baculovirus was used to make a flu vaccine called Flublok, which was approved by the FDA in 2013. Several other vaccines, including ones against hepatitis B and HPV, use the same technology, but use other techniques in place of the baculovirus.

If you've been following along, you'll notice that this adds up only to about $2.2 billion, not the $3 billion we mentioned. The US government is awarding about $783 million to three companies to manufacture whichever Covid vaccines get approved by the FDA: Emergent BioSolutions, SiO2 Materials Science, and Ology Bioservices.
---
Federal Government To Invest Over $2 Billion Into Coronavirus Vaccine Development / NPR / July 7, 2020
One point six billion dollars to a company to manufacture a vaccine for the coronavirus – the federal government announced that today along with another $450 million to a company to produce a new therapy for COVID-19. But neither company actually has a product that has been shown to work – not to treat COVID-19 nor to prevent it.
---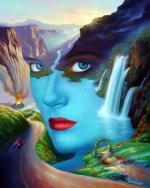 U.S. Will Pay $1.6 Billion to Novavax for Coronavirus Vaccine / NY Times / By Katie ThomasJuly 7, 2020 / Updated July 16, 2020
The Maryland-based company, which has never brought a product to market before, just made the biggest deal to date with the Trump administration's Operation Warp Speed. The deal would pay for Novavax to produce 100 million doses of its new vaccine by the beginning of next year — if the vaccine is shown to be effective in clinical trials. That's a significant bet on Novavax, a Maryland company that has never brought a product to market.
With this deal, the federal government has now invested nearly $4 billion in companies pursuing vaccines, but has provided little information about how Operation Warp Speed is spending money, which agencies the funding is coming from or how decisions are being made.
That money has gone to six companies with varying track records and, in many cases, promising but untested technologies. British drugmaker AstraZeneca has received $1.2 billion in federal assistance for its vaccine, which uses a harmless virus to provoke an immune response. Moderna Therapeutics, which has received more than $500 million, also has never brought a product to market and is using a genetic technology that is valued for its speed but has never led to a successful human vaccine.
---
COVID-19Analysis: How A COVID-19 Vaccine Could Cost Americans Dearly
The United States is the only developed nation unable to balance cost, efficacy and social good in setting prices.Kaiser Health NewsInvestors already smell big money for a COVID-19 vaccine.

The market cap of Moderna, a small Boston-area company that has partnered with the National Institutes of Health in the vaccine race, has tripled since Feb. 20, to $23 billion from $7 billion, turning its chief executive into an overnight billionaire. While Moderna's vaccine is regarded as a strong contender, the company has never brought a successful drug to market.

Manufacturers have traditionally claimed that only the lure of windfall profits would encourage them to take the necessary risks, since drug development is expensive and there's no way of knowing whether they're putting their money on a horse that will finish first, or scratch.

The Biomedical Advanced Research and Development Authority, a federal agency known as BARDA, is giving Moderna up to $483 million for late-stage development of its vaccine.

Likewise, AstraZeneca, a top competitor, has received a BARDA promise of up to $1.2 billion for commercializing a product derived from research at the University of Oxford.

… There is already reason to worry that our deliverance from the coronavirus will cost us plenty. BARDA paid AztraZeneca up to $1.2 billion toward development, production and delivery of its candidate vaccine, in order to secure 300 million doses in October. Britain paid the equivalent of $80 million to secure 100 million doses in September — one-fifth of what the United States government agreed to pay per dose.

https://khn.org/news/analysis-how-a-covid-19-vaccine-could-cost-americans-dearly/
---


Science Magazine

The U.S. government, through the Biomedical Advanced Research and Development Authority (BARDA) has committed $456 million to the Janssen effort and the company says it will commit roughly an equal amount.

---
Amgen's psoriasis drug Otezla / Takeda's anti-inflammatory Firazyr / AbbVie's cenicriviroc / Gilead Sciences Inc's (GILD.O)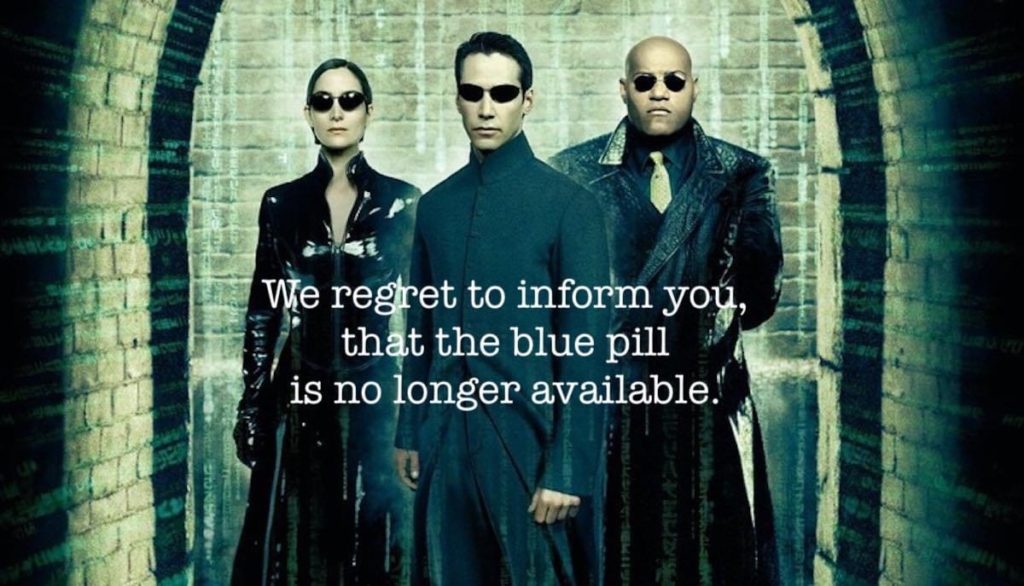 VSF: Once they alter our DNA, they can PATENT it and we will be owned! Look how much money has been thrown at these companies! Obscene!

Next big COVID-19 treatment may be manufactured antibodies – Reuters

Development of monoclonal antibodies to target the virus has been endorsed by leading scientists. Anthony Fauci, the top U.S. infectious diseases expert, called them "almost a sure bet" against COVID-19.

When a virus gets past the body's initial defenses, a more specific response kicks in, triggering production of cells that target the invader. These include antibodies that recognize and lock onto a virus, preventing the infection from spreading.

Monoclonal antibodies – grown in bioreactor vats – are copies of these naturally-occurring proteins.

Scientists are still working out the exact role of neutralizing antibodies in recovery from COVID-19, but drugmakers are confident that the right antibodies or a combination can alter the course of the disease that has claimed more than 675,000 lives globally.
"Antibodies can block infectivity. That is a fact," Regeneron Pharmaceuticals executive Christos Kyratsous told Reuters.

Regeneron is testing a two-antibody cocktail, which it believes limits the ability of the virus' to escape better than one, with data on its efficacy expected by late summer or early fall. "Protection will wane over time. Dosing is something we don't know yet," said Kyratsous.

The U.S. government in June awarded Regeneron a $450 million supply contract. The company said it can immediately begin production at its U.S. plant if regulators approve the treatment.