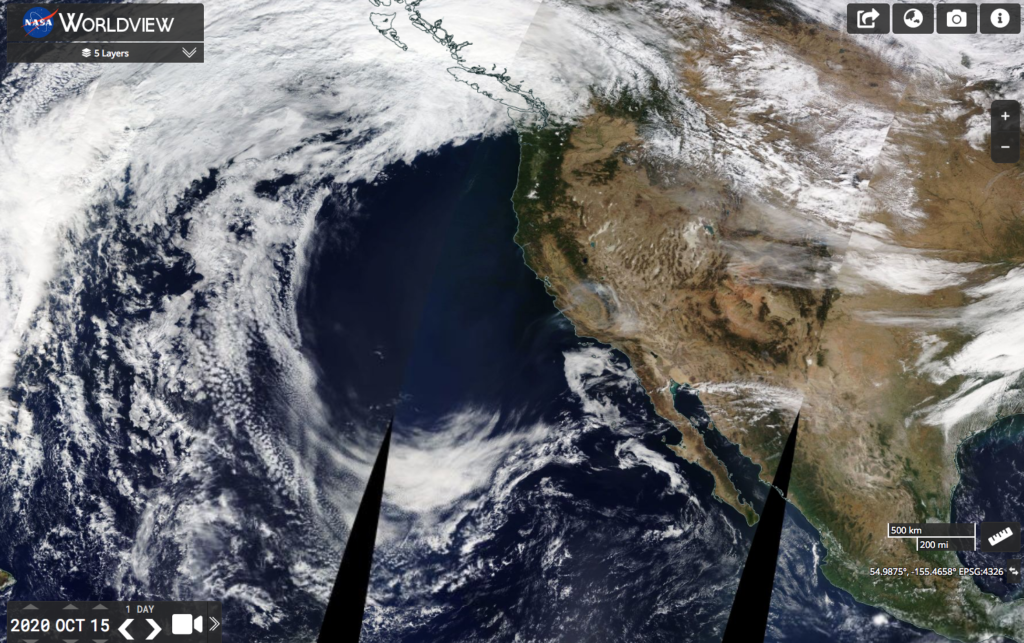 US scientists worry as more say they'll refuse COVID-19 vaccine
New York Post
… she's witnessed firsthand about the financial incentives for vaccines.
"It scares me that I got so many free lunches and free dinners because I pushed the flu vaccine," Granger says. "What am I going to get when I push a COVID vaccine?"
Granger got sick from the coronavirus earlier this summer and said she did "the opposite of what people said to do. I took my supplements and vitamins, and didn't go to the hospital to be put on a ventilator and die. I was smart enough to say, 'My immune system can fight this, I just have to find the right way to do it.' "
Her job will require her to recommend the COVID vaccine when it's available, but Granger said she won't personally be getting it.
"The vaccine isn't something we need, even if it is safe," she says. "People want an easy solution and they think this is it. But it isn't."
She's not the only one with misgivings. A Pew Research poll from late September showed that about half of US adults (51 percent) wouldn't get a COVID-19 vaccine if it was available today — a big drop from the 72 percent who said they'd get one back in May.
Complicating things even more: This past week, two major drug manufacturers halted their vaccine trials because of safety concerns.
https://nypost.com/2020/10/17/us-scientists-worry-as-more-say-theyll-refuse-covid-19-vaccine/
Gates Vaccine Spreads Polio Across Africa By F. William Engdahl
28 September 2020

Microsoft founder Bill Gates has made himself the global vaccine czar as his foundation spends billions on spreading new vaccines globally. While much attention has been given to the role of Gates behind the corrupt WHO in promoting radical untested coronavirus vaccines, the record of the Gates Foundation pushing an oral polio vaccine across Africa gives more sobering evidence that all Gates says and does is not genuine human charity. The UN has just recently admitted that new cases of infantile paralysis or polio have resulted in Africa from an oral polio vaccine developed with strong support from the Bill and Melinda Gates Foundation. It mirrors what happened in the USA in the 1950s. This is worth a closer look.
Vaccines that cause polio
The vaccine industry loves to cite development of vaccines in the 1950s as solely responsible for eradicating what was a severe paralytic illness that reached a peak in the USA after World War II and as well, in England, Germany and other European countries. Now, despite the fact that no new cases of "wild polio" virus have been detected in all Africa since 2016, the Bill & Melinda Gates Foundation and their allies in the WHO proclaimed that Gates' $4 billion ten-year African vaccination campaign using an oral polio vaccine had finally eliminated the dreaded polio. That was at the end of August.
One week later on September 2, WHO was forced to backtrack and admit that new polio outbreaks in Sudan were linked to an ongoing series of new polio cases in Chad and Cameroon. According to the WHO, further polio cases have been registered in more than a dozen African countries including Angola, Congo, Nigeria and Zambia. But the shocking thing is that the outbreaks are all reportedly caused by the Gates- backed oral polio vaccine.
In a revealing comment, a CDC virologist involved with WHO and Gates Foundation in the Africa mass polio vaccination campaign, part of something called the Global Polio Eradication Initiative, admits the vaccine is creating significantly more cases of polio paralysis than the deceptively named "wild polio" disease.
"We have now created more new emergences of the virus than we have stopped," virologist Mark Pallansch of the U.S. Centers for Disease Control and Prevention admitted. The Global Polio Eradication Initiative (GPEI) is a combined effort of the WHO, UNICEF, the U.S. CDC, the Bill & Melinda Gates Foundation and Rotary International.
Bill Gates was reportedly responsible for driving the campaign to develop the liquid oral polio vaccine and massively administer it to the populations of Africa and Asia despite the near absence of any cases of "wild polio." According to one of the partners in the Gates polio initiative, from Rotary International, "Gates personally drove the development of a new polio vaccine that is now in the final stages of testing. When the idea was put forward, about the time of the last case of polio to happen in India, many were thinking the vaccine would play no important role in eradication, but Gates insisted." When someone asked him, why polio, which had all but vanished worldwide, Gates replied, "Polio is a terrible disease."
That reply seems curious, as there are far more pervasive deadly diseases out there including malaria or chronic diarrhoea due to unsafe water, and poor sanitation across Africa that causes death by dehydration, poor absorption of nutrients or infectious complications. I would argue that both those are also "terrible." In 2016 chronic diarrhoea was listed by the WHO as the second leading cause of death in children below five worldwide. In Africa it was cause of almost 653,000 deaths, yet Mr. Gates and friends seem to be interested in other things.
The insistence of Gates on pushing massive vaccination of a new oral polio vaccine his foundation backed at a time polio even in poor countries of Asia and Africa is virtually non-existent, should ring alarm bells loudly. If his goal is to help more African children lead healthy lives, simple water treatment projects would save far more lives. Or is there something in the polio vaccine we are not being told of? Is there aluminum as adjuvant that is documented to be a central nervous system paralytic? Or other toxins?
The Gates Foundation spent almost $ 4 billion to develop and administer the oral polio vaccine throughout the poorest countries in the world as of 2018. This despite that WHO stated that the cases of polio in Pakistan and Afghanistan went from about 350,000 per year to 33 in 2018. There hasn't been a case in the Americas or Western Europe since before the Gates polio project was launched years ago.
---
Salk and Rockefeller
The vaccine research of Jonas Salk as well as of his rival, Albert Sabin, was funded by the National Foundation for Infantile Paralysis, later known as the March of Dimes. Salk convinced the US health authorities in 1954 that his polio vaccine contained only inactive virus (IPV), and was absolutely safe. He was able to convince the regulatory authorities that the "expensive and difficult procedures which had been suggested for the detection of possible residual live virus" in his vaccine should be dispensed with. Field trials of the Salk vaccine in 1954 were exposed by the Journal of the American Statistical Association: "…59 per cent of the trial was worthless because of the lack of adequate controls…" That report was ignored by the US Department of Health and the National Foundation proclaimed the Salk vaccine ready to mass distribute in spring of 1955.
Already in 1955 alarming results from the Salk vaccine had emerged. His vaccine, manufactured by Cutter Laboratories, was administered to over four hundred thousand people, mostly school children. Within days, reports of paralysis began surfacing. Within a month, the mass vaccination program against polio had to be suspended. In June of 1956, polio cases began to increase sharply in Chicago in children who had received the Salk vaccine. The National Foundation sent an urgent letter to its members urging them to, "give reassurance that the present Salk vaccine is safe and effective to patients, parents and others in your community who still needlessly doubt it…"
Salk's vaccine had caused seventy thousand cases of muscle weakness, one hundred and sixty-four cases of severe paralysis and ten deaths. Three fourths of the victims remained permanently paralyzed. Secretary of Health, Education, and Welfare stepped down and the director of the NIH, resigned. The Cutter incident was quickly downplayed by the Government and vaccinations resumed after 21 days pause, using vaccines from Wyeth Labs. Those too produced cases of paralysis.
Between 1923 and 1953, before the Salk vaccine's introduction, the polio death rate in the US had declined on its own by 47 percent; England had observed a similar pattern. Following the use of Salk's vaccine between 1955 and 1963, cases of polio in the US increased—by 50 percent from 1957 to 1958, and by 80 percent between 1958 and 1959. This was concealed by a US Government change in defining polio, much as the WHO and CDC do today in Africa. Diseases that had previously been grouped together under the umbrella of "polio" began to be reported as separate diseases. One of these was aseptic or viral meningitis, an infectious disease that is difficult to distinguish from poliovirus, or transverse myelitis—a rare spinal cord inflammation, or the Guillain-Barré syndrome. Were all these a result of widespread toxins used in the vaccine? The Government and vaccine industry was not interested in knowing or telling.
Finally in 1963 the US Government replaced Salk's IPV vaccine with an attenuated oral polio vaccine (OPV) developed by Albert Sabin. As a live virus vaccine, it, too, was and is capable of giving its recipients polio or polio symptoms. Salk testified before a Senate subcommittee in 1977 that the Sabin oral polio vaccine had caused most of the polio cases in the US since the early 1960s.
Rockefeller eugenics?
The National Foundation for Infantile Paralysis, which funded both Salk and his rival Sabin in development of polio vaccines in the 1950's, was run by two doctors from the Rockefeller Institute for Medical Research– Dr. Henry Kumm who had spent 23 years with the Rockefeller Institute, and Dr. Thomas Rivers.
Henry Kumm went over to the National Foundation in 1951 at the peak of the polio epidemic. In May 1953, Kumm became Director of Polio Research at NFIP. Notably, during World War II Kumm had served as civilian consultant to the Surgeon General of the US Army in Italy, directing field studies for the use of DDT against malarial mosquitoes.
Thomas Rivers was from 1922 head of the infectious disease ward at the Rockefeller Institute for Medical Research, becoming the institute's director in 1937. As chairman of committees on research and vaccine advisory for the National Foundation for Infantile Paralysis, he oversaw the clinical trials of Jonas Salk's vaccine by Dr Kumm's group. It could be said that the National Foundation was a mask for a massive Rockefeller polio vaccine project.
Polio researcher David Oshisky stated, "In truth, polio was never the raging epidemic portrayed in the media, not even at its height in the 1940s and 1950s. Ten times as many children would die in accidents in those years, and three times as many would die of cancer. Polio's special status was due, in large part, to the efforts of the National Foundation for Infantile Paralysis, better known as the March of Dimes, which employed the latest techniques in advertising, fund raising and motivational research to turn a horrific but relatively uncommon disease in to the most feared affliction of its time.
The genius of the National Polio Foundation lay in its ability to single out polio for special attention, making it seem more ominous than other diseases." That National Foundation was run by Rockefeller doctors.
This is very much what the Gates Foundation is doing with its turbo-charged oral polio vaccine in Africa where polio had almost vanished before the mass vaccine campaign of WHO and Gates.
Here the bond of dedication to eugenics and to dangerous vaccines seems to unite both the Rockefellers and Bill Gates, who in many ways is merely the heir and continuation of the deadly eugenics work of the Rockefellers. All this should give pause before regarding the pronouncements of Bill Gates on coronavirus and his favored vaccines as the scientific good truth.
F. William Engdahl is strategic risk consultant and lecturer, he holds a degree in politics from Princeton University and is a best-selling author on oil and geopolitics, exclusively for the online magazine "New Eastern Outlook"
http://www.williamengdahl.com/englishNEO28Sep2020.php
Gates Foundation is Also Destroying Africa's Food Economy By F. William Engdahl / 7 September 2020

The same Gates Foundation which is behind every aspect of the COVID-19 pandemic from financing much of the WHO budget, to investing in favored vaccine-makers like Moderna, is engaged in a major project in Africa which is destroying traditional small farmer production of essential food crops in favor of monoculture crops and introduction of expensive chemical fertilizers and GMO seeds that are bankrupting small farmers. The project, the Alliance for a Green Revolution in Africa (AGRA), is directly connected with key global institutions behind the World Economic Forum's Great Reset.
If we know the actual history of the Rockefeller Foundation and related tax-free undertakings of one of the world's most influential families, it is clear that in key areas the Bill and Melinda Gates Foundation has inherited the Rockefeller agenda from the medical industrial complex to education to agriculture transformation.
The Bill and Melinda Gates Foundation, working in tandem with the closely allied Rockefeller Foundation, is not only at the center of the orchestration of unheard-of severe economic lockdown measures for the much-disputed COVID-19 illness. The Gates foundation is also at the very center of the UN Agenda 30 push to transform world agriculture into what they call "sustainable" agriculture. A keystone project for the past 14 years has been Gates' funding of something called the Alliance for a Green Revolution in Africa or AGRA.
AGRA Fraud on Africa
When the Bill and Melinda Gates Foundation founded AGRA in 2006, joined by their close ally, the Rockefeller Foundation, they proclaimed their goal was to "tackle hunger in Africa by working to achieve a food secure and prosperous Africa through the promotion of rapid, sustainable agricultural growth based on smallholder farmers." AGRA promised to double the agricultural yields and incomes of 30 million small-scale food producer households by 2020.It is now 2020 and it has been a total failure in this regard. Notably,AGRA deleted these goals in June 2020 from its website without explanation.Based on what they have done we can assume that was never the true goal of Gates and Rockefeller foundations.
In a 2009 speech in Iowa promoting his New Green Revolution for Africa, Bill Gates declared, "The next Green Revolution must be guided by smallholder farmers, adapted to local circumstances, and sustainable for the economy and the environment." The Gates Foundation proclaimed that the AGRA "is an Africa-based and African-led effort to develop a thriving agricultural sector in sub-Saharan Africa." Sounds very nice. Reality is quite different.
To further that "Africa-led" impression, Gates hired the former UN Secretary General, Ghana's Kofi Annan. Annan had just retired amid an Iraq oil-for-food corruption scandal at the UN involving his son. Annan was to be the front face, the chairman of AGRA. In reality the Gates Foundation ran things, with their guy,Rajiv "Raj" Shah, directing implementation of policies in African target countries. When initial attempts to push Monsanto GMO seeds and pesticides on GMO-free African farmers met with great resistance, they shifted instead to sell conventional but Monsanto-owned seeds along with costly chemical fertilizers and pesticides.
Suspiciously, the Gates Foundation and AGRA have been anything but open and transparent about what they have accomplished in 14 years. For good reason. The model they have pushed in 13 African countries has significantly worsened the food self-sufficiency of small farmers and instead created debt traps in which small producers are forced to take on heavy debt to buy expensive patented seeds, are forbidden to use own seeds or mixed crops, and forced to produce cash crops in a monoculture for export. AGRA has received more than $1 billion dollars from mainly the Gates Foundation, with USAID and the UK and German governments adding smaller sums.
http://www.williamengdahl.com/englishNEO7Sep2020.php
Life Within The Matrix Is Our Future
Paul Craig Roberts
The question each of us needs to ask ourselves, and one another, is why do we get so much misinformation about Covid from public health authorities, political authorities, and press prostitutes? We get a lot of misinformation from health practioners, because they get the bogus information from health authorities and from researchers associated with Big Pharma. But why do health authorities themselves lie to us?
… It is possible that the courts are as corrupted as the media and democratic institutions, and that nothing will come of the lawyers' efforts. Nevertheless, neither Americans nor other peoples need to cling to their gullibility and behave as sheep programmed by "authorities" who are serving every interest but public health.
As I have reported in previous columns, Covid is being used to serve many interests. Among them, Covid is being used to complete the universal Police State by digitizing money. Once electronic money takes the place of currency, checks, and coins, your financial privacy and your control over your money and wealth will disappear. The government will know every payment you make and receive, and your access to your own income and wealth can be curtailed at the whim of the government and those who control the digitized monetary system. There will be no way that you can accumulate cash reserves as protection against your dispossession.
Private cryptocurrencies will be destroyed, and a black market fueled by gold and silver coins can be prevented by seizing gold and silver holdings. The Great Liberal Hero Franklin D. Roosevelt was able to take gold out of Americans' hands with the technology of the 1930s. Today it would be a cinch.
Authorities have many Americans terrified of Covid infection. People scared out of their minds can't wait for the unneeded and insufficiently tested vaccine. The HCQ/zinc cure works, but continues to be demonized by public health authorities in order to keep the market primed for a vaccine that contains elements we know not what.
… Are Americans capable of learning? How many lies do they have to be told before they begin to wonder? It is not entirely their fault. The explanations given them are controlled and aligned with their innate biases. Super patriots, for example, love to have enemies to denounce, and you can hear rightwing talk radio denouncing China, Russia, and Iran daily. The left loves to hear confirmation of their belief in the evil that is America. The left has glorified in the rioting, looting, and destruction that resulted from press prostitutes withholding the fact that George Floyd died from an overdose of fentanyl.
The younger generations have never been taught how to think. Instead, they are taught what to think. You see the result in the majority white presence in Antifa and Black Lives Matter.
Throughout the Western world facts have given way to emotions. The concept of independent truth itself has been lost. Truth is whatever serves the agenda. You can see this in Assange's trial underway in a British court. The Judge and prosecutor have no interest in any evidence, only in delivering the result demanded by the agenda.
Science itself is imperiled as there are only race and gender truths. Media serves money and ideologies. Universities and public schools are a great danger to the societies that host them.
Public discourse and debate no longer exist. Among Americans, violence is rising as the preferred way to settle disagreements…
Truth-tellers, at first ostracized and shoved aside are now being criminalized with the help of the media. The bought-and-paid-for Western media no longer expects to be free and will take no risk in behalf of the First Amendmant. The Western media are helping to destroy the last Western journalist—Julian Assange.
Without a media there is no accountable government and no democracy. Voting becomes impotent as in Stalinist Russia. Voting is used to give legitimacy to whatever government those who rule have decided upon. …