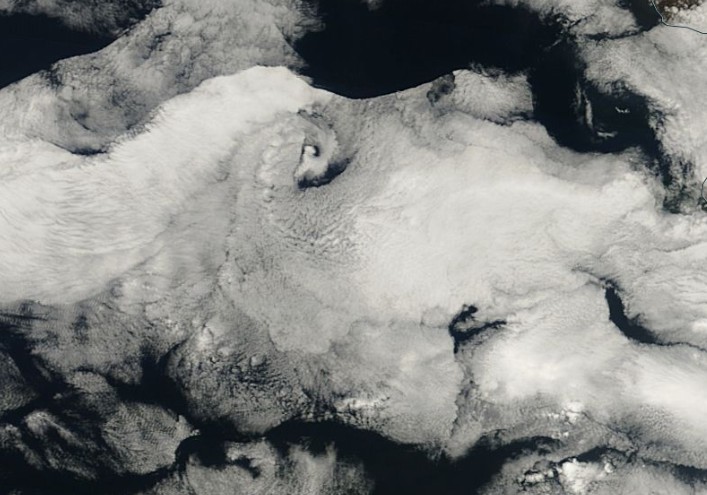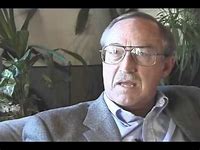 In "Earth An Alien Enterprise," Timothy Good quotes William J. Pawlec, who was a former U.S. Air Force computer and programming specialist:
"What concerns me is when these projects go 'beyond black' — people with ulterior motives have gotten in control of these projects and/or the funding of them, and/or the ability of what is really scary, to write their own unlimited checks with no recourse to anybody. They are not even a budget item anymore. They literally authorize the Treasury to cut them checks, [and] it becomes evident that they have agendas that are independent of the goals of the United States. And the attitude is seemingly one of control — power and control."
Pawlec said that back in the 1970s, he was told that these projects were being conducted with the British. He specified that his information not be revealed publicly until 2010. Pawlec continued: "The ability of certain forces out there to use force…to maintain secrecy with fear, is always there." We are now aware of the incredible pervasiveness in 'non-disclosure agreements' that have become a normal part of corporate life. People are forced to sign these NDAs. It is said that the consequences are not just that they will lose their jobs, but potentially worse. Becoming a whistle-blower has dire consequences and can hound these people for the rest of their lives.
Pawlec: "My concerns are for the freedom of our country — and the free world. … If we don't find ways to neutralize these negative forces, we are going to find our lifestyles — our concepts of life as a species — nullified." Pawlec's statements above were made in 2001. How far have the 'negative forces' advanced since then?
Four Power Groups Control the World Says William Pawelec, Former High-profile Military Security Systems Contractor
Mr. William Pawelec gave this interview in 2001 and asked that it not be released until after his death. Mr. William Pawelec passed away in 2007, and the material was eventually released in 2010.
Mr. Pawelec's adventure with the world of electronics, computers, security and access control systems began in mid 60s of the 20th century when he started to work as a computer operations and programming specialist. In the 70s he spent a year in Vietnam where he was processing intelligence data and sending it to Washington.
After the war he left military and had a break with computers until 1977 when he was asked to join and help grow Rusco Electronics Systems Inc. (at that time one of world's largest access control system manufacturers/installers). William Pawelec soon left Rusco with a colleague to start a new business. It quickly turned out that his computer expertise he had built over the years was unique and above the standard industry level of those days. In a very short time most of the jobs he and his colleague's firm was getting were from the military and intelligence, rather than corporate world.
He got his security clearance back and commenced with projects for State Department. After another few years he set up a new company with two other engineers. Within 9 months they developed a revolutionary electronic security system that proved to be the most powerful of all available at the time. He and his firm pioneered in linking security systems located at separate sites via satellites. In the years to come Pawelec was involved in numerous hi-tech development and installation projects both for the government and the corporate worlds (national security systems and large corporate systems).
Pawelec: "Research on my own and some friends indicate that we have at least four power groups in the world. They have wealth beyond all imagination. They have advanced technologies, they have taken over various programs, particularly black programs within our government, and probably even within Russian government. And the Chinese. (…) They have agendas totally unlike our governments. (…) My friends and I have given them names, but they have no relevance. We just simply call them the Four Horsemen."
During the time he was developing security systems William Pawelec realized that "there was something amiss" as the national security systems that he worked on were starting to be placed in areas that surprised him, including remote, deserted locations, military bases and underground facilities.

It was this kind of contractor jobs that got him involved in a number of situations and events that alerted him to the existence of a dark, parallel reality, where powers that be use super-sophisticated technology to track and control people.
Pawelec tells a tale of the world where micro-chips are being planted in people who would later claim to have been abducted by the aliens, and where all aspects of our reality, from the pulse of the economy to local and global conflicts, are controlled and managed by a few groups of power – of wealth and influence beyond wildest fantasy. Please watch the entire document.