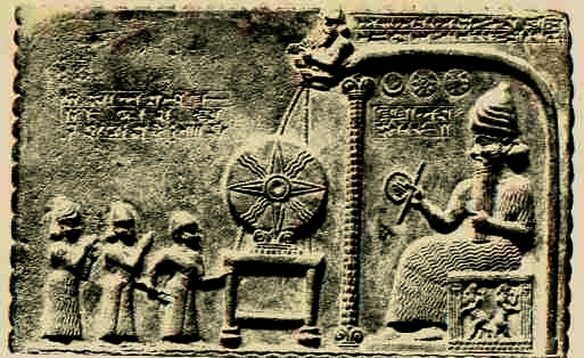 "This whole universe has come into existence just to carry you to God consciousness." – Swami Lakshmanjoo, The Shiva Sutras
Quotes from E.M. Nicolay
"… the Zetas need to have a genetic Earth race into which its Soul matrices can incarnate, and therefore it is necessary for them to genetically engineer a human being that can accommodate the Zetas' Soul matrices."
"In an interim period, it was further decided that the atmospheric, climatic and other planetary conditions of Earth would need to be slightly altered to be more compatible with their own … so that some of the existing Zeta population could inhabit your planet secretly while genetically engineering the physical bodies they need for their coming incarnation cycles to begin."
"…changing Earth's geophysical environment would require the slow process of creating a chemically altered, physically denser, warmer, drier and slightly more radioactive and methane-rich world."
"In exchange for their technological assistance, the Zetas have been guaranteed free, albeit secret access to Earth and Earth's human populations, particularly populations in the Western world where most agreements were consummated for their own experimental purposes."
"… the Zeta human hybrid race is well on its way to being an accomplished fact."
VSF: This post may be one of the darkest I have ever sent you. I am always reluctant to give 'voice' to the darkside — however I feel that we need to be aware of what is rapidly coming.
Keep in mind how all of these reports are indicative of the Draco-Zeta Alien Bio-Invasion. My inner guidance has said that approximately 23% of the planet's population are now either Draco incarnates or Zeta hybrids. They will not stop until they have achieved their agenda – which is the complete takeover of planet Earth.
E.M. Nicolay warns us that "the continued existence of Earth as it is today in the Third Dimension does remain in question … the potential exists … for Human Angelic to become extinct on Third Dimensional Earth." This is why your own consciousness is so vital at this time. Those who know, who have been moving towards Home, towards the God-within us all, have the key capacity to raise the resonant frequency waveform in consciousness of this planet. Without our efforts, the truth is that "a bio invasion of alien Souls into human form could ultimately replace Human Angelic incarnates on Earth." If we cannot create the protective Refuge and canopy of God-Consciousness on our beloved planet, then according to Nicolay between the 26th and 27th centuries on the current timeline, "Third Dimensional Earth will act to rid itself of these invaders by eliminating all life upon it." These will be earth-changes of catastrophic proportions. Those who have not reached their own Enlightenment, or who have not Ascended to a higher dimension, will wait in the many astral planes that are connected with this dimensional realm.
Nicolay states clearly that it is the clandestine alien interventions that are responsible for recent genetic manipulations of our human DNA. The Draco Reptilians, the Zeta Reticuli Greys, and alien entities are the ultimate source of the more than fifty years of geoengineering our planet, the 'metalizing' and weaponizing of our atmosphere with toxic materials, the poisoning with radiation and chemicals of our oceans, water sources, foods that are synthetic & toxic with preservatives, GMO seeds, the polluted air we breathe, and our bodies — all of which takes place with the cooperation of the secret governments, the Deep State, the CIA, NSA, and the banks that fund them. These effects will eventually render the human body obsolete for incarnation by Human Angelic Souls.
I do not trust Infowars, but this video is very clear, even if fear mongering. And supported by many others, including Martin Armstrong, it does lay out a clear picture of the RESET.
WARNING: This is from InfoWars
Great Reset Exposed
Video here:
https://robinwestenra.blogspot.com/2020/11/the-great-reset.html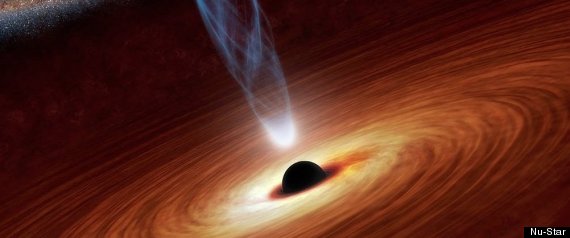 Legendary financial and geopolitical cycle analyst Martin Armstrong /Greg Hunter's USAWatchdog.com
https://www.youtube.com/watch?v=1n8PvC0VexU&feature=emb_title

Legendary financial and geopolitical cycle analyst Martin Armstrong said his computers picked up massive fraud coming in the 2020 Election years ago. Armstrong explains, "The computer doesn't ask my opinion, or anybody else's, it just goes on the numbers from the economic data. It's never been wrong. Besides 2016 (predicted Trump win) and for this one, it said it would be the most corrupt election in American history. I published this out at least two years ago. People have to understand, this isn't my opinion. This has gone far beyond anything I would have anticipated. Every election you have had dead people voting. That's pretty standard, and that's not something new. . . . This is just off the charts. This is the Left, and they are so desperate to take over the United States."
If the cheating is "off the charts," then how bad was it in terms of fraudulent votes, including votes taken from President Trump and votes given to Joe Biden? Armstrong contends, "The cheating is in the millions, definitely millions, and perhaps as much as 38 million. This is some of the information I am getting from behind the curtain."
Martin Armstrong also warns, "They (Democrats/communists) want to eliminate the Supreme Court—period. This is outrageous what they are doing. That's why I have said this is not a simple election between Republican and Democrat. This is something much more sinister. . . . You will own nothing, and you will be happy. Their idea is to strip everybody of all property—period. That's communism. Then you are going to give guaranteed basic income. If you don't do what the government tells you to do, like get a vaccine or whatever, then, oh, your guaranteed basic income will be suspended. Then how are you going to eat? This is what they are doing. . . . In communism, they take all assets away from everybody."
Armstrong also says, "They are using CV19 and climate change to set an agenda for control."
In closing, Armstrong says, "We are getting into a situation where it is a war against us. … "
---
---
Obey Or Starve On The Streets – We Were Warned Food Would Be Used As A Weapon To Force Compliance, And Now We See Biden "Experts" Wanting To "Bundle" Food Assistance With Vaccines
OBEY OR STARVE
First off, a quick hat tip to Mike Adams at Natural News, for the "obey or starve" portion of the headline as it was within a recent article he published detailing a document by a prominent member of Biden's Covid-19 taskforce, a CIA-linked operative named Luciana Borio, who thinks that threatening to strip Americans in need of their welfare benefits if they do not comply with getting COVID vaccines, is an appropriate use of power.
Some key quotes from Mike before moving along. We also recommend that the article at NN be read in its entirety.
The document recommends that vaccine mandates get "bundled" with other social services such as food stamps (WIC program), rent assistance and health care services. The report explains:
Local and state public health agencies should explore collaboration with interagency and nongovernment partners to bundle vaccination with other safety net services.
It also says that "bundling" vaccines with food stamps would be, "a way to build trust and streamline vaccine provision" among low-income people such as "Blacks and minority communities."
Using food and rent assistance as a weapon:
• The document not only recommends that food assistance and rent assistance be withheld from those who refuse mandatory coronavirus vaccines, it also says that "home visits" should be used to inject people on a door-to-door basis. In addition, workplaces, pharmacies, churches and schools are named as candidates for forced immunizations, and the document recommends that pharmacists be allowed to "administer a vaccine directly without a standing order."
Last quote from the document, which is embedded at the end of this article, before moving along:
COVID-19 vaccination may require ramping up the use of sites that are already available and accessible to older adults but are used less frequently; widely placed community pharmacies, for example, are an underutilized site for routine vaccine promotion and administration,111 but they were used successfully for expanding access to pandemic vaccine in 2009 and 2010.112 Most adults in the United States live closer to a pharmacy than to a clinic, and pharmacy vaccination programs can be especially effective for harder-to-reach populations.
Pharmacy immunization efforts work best when pharmacists are given adequate training in administering a new vaccine and when state-level policies allow pharmacists the ability to administer a vaccine directly without a standing order.
Other nontraditional vaccination settings include grocery stores, senior citizen centers, health departments, mass vaccination clinics, and local corporations; these have been assessed as safe and acceptable sites for pneumococcal and influenza vaccines.113-115 After doctors' offices, the next most common settings for influenza vaccination are pharmacies, stores (eg, supermarkets), and workplaces.
116 To allow adults to be vaccinated directly in their workplaces seems prudent, especially for essential workers likely to be in the first tier for vaccination. Schools, which are trusted institutions present in every community and available on weekends and at night, are an additional candidate location; they were used during mass polio vaccination campaigns.117 In some cases, it also may be acceptable and feasible to deliver vaccination via home visits by community health nurses when vaccination is bundled with delivery of other preventive health services; this approach has received a strong recommendation in the past from the Community Preventive Services Task Force.118 Ensuring that all COVID-19 vaccination sites maintain safe physical distancing practices may require additional planning.
Reading through the 47 page document is chilling as we see actual "experts" literally plotting on how to force compliance, but also how to brainwash, or use mental manipulation against those needing food or rent assistance and those using free clinical services.
Add to that the recent suggestion by Biden advisors to shut the entire nation down for at least 6 weeks, closing schools, restaurants, and other businesses a Biden administration would deem "non-essential," which in turn would cause more job losses, forcing more people onto welfare assistance, to which can be "bundled" with vaccines.
The more people they can force onto welfare, the more people they have leverage against to force compliance.
Then they have more people to control by telling them to "obey or starve," and since rent assistance is also highlighted, it is more like "obey or starve on the streets and homeless.
https://allnewspipeline.com/Obey_Or_Starve_On_The_Streets.php
---
UK / Coronavirus vaccine: Labour calls for emergency censorship laws for anti-vax content | The Independent
The government should bring forward emergency legislation to "stamp out" dangerous anti-vax misinformation ahead of the roll-out of the Covid-19 vaccine, Labour has said.
The shadow culture secretary, Jo Stevens, and the shadow health secretary, Jonathan Ashworth, have written to the government warning that "our historic strength in vaccine uptake must not be taken for granted" as the prospect of a treatment for the virus looms.
Keir Starmer's shadow ministers are calling for financial and criminal penalties for social media companies that fail to censor posts promoting anti-vaccination content, which they note is rampant on those platforms.
The opposition ministers say anti-vaccination groups with almost 100,000 users can be found within seconds of logging on to Facebook.
https://www.independent.co.uk/news/uk/politics/coronavirus-vaccine-covid-anti-vax-labour-censor-b1723009.html
---
'Something extremely bogus is going on': Musk says he's positive & negative for Covid-19 after taking 4 tests in 1 day — RT USA
Futurist entrepreneur Elon Musk has expressed doubts about the accuracy of coronavirus tests, after claiming to have been both diagnosed and cleared of the disease on the same day.
The SpaceX and Tesla founder wrote on Twitter that he had been administered four tests for the virus over a 24-hour period, leading to contradictory results.
"Two tests came back negative, two came back positive. Same machine, same test, same nurse. Rapid antigen test from BD," Musk said.
Musk said he was taking polymerase chain reaction (PCR) tests from separate labs and that the results would be ready in about a day. He explained that he had symptoms of a "typical cold" but was otherwise not exhibiting any health problems purportedly linked to Covid-19.
The 49-year-old has been an outspoken critic of government response to the spread of the virus. Previously, he denounced lockdown policies adopted in countries around the world, arguing that only at-risk people should quarantine "until the storm passes."
He also said that neither he nor his family will likely take future coronavirus vaccines once they become available, saying that the response to the pandemic has "diminished [his] faith in humanity."
Also on rt.com 'Everybody dies': Musk says neither he nor his family will take Covid-19 vaccine, blasts Bill Gates as 'knucklehead'
https://www.rt.com/usa/506551-musk-covid-tests-positive-negative/
---
US – UK Intel Agencies Declare Cyber War on Independent Media
British and American state intelligence agencies are "weaponizing truth" to quash vaccine hesitancy as both nations prepare for mass inoculations, in a recently announced "cyber war" to be commanded by AI-powered arbiters of truth against information sources that challenge official narratives.
by Whitney Webb
November 11, 2020
In just the past week, the national-security states of the United States and United Kingdom have discreetly let it be known that the cyber tools and online tactics previously designed for use in the post-9/11 "war on terror" are now being repurposed for use against information sources promoting "vaccine hesitancy" and information related to Covid-19 that runs counter to their state narratives.
A new cyber offensive was launched on Monday by the UK's signal intelligence agency, Government Communications Headquarters (GCHQ), which seeks to target websites that publish content deemed to be "propaganda" that raises concerns regarding state-sponsored Covid-19 vaccine development and the multi-national pharmaceutical corporations involved.
Similar efforts are underway in the United States, with the US military recently funding a CIA-backed firm—stuffed with former counterterrorism officials who were behind the occupation of Iraq and the rise of the so-called Islamic State—to develop an AI algorithm aimed specifically at new websites promoting "suspected" disinformation related to the Covid-19 crisis and the US military–led Covid-19 vaccination effort known as Operation Warp Speed.
Both countries are preparing to silence independent journalists who raise legitimate concerns over pharmaceutical industry corruption or the extreme secrecy surrounding state-sponsored Covid-19 vaccination efforts, now that Pfizer's vaccine candidate is slated to be approved by the US Food and Drug Administration (FDA) by month's end.
Pfizer's history of being fined billions for illegal marketing and for bribing government officials to help them cover up an illegal drug trial that killed eleven children (among other crimes) has gone unmentioned by most mass media outlets, which instead have celebrated the apparently imminent approval of the company's Covid-19 vaccine without questioning the company's history or that the mRNA technology used in the vaccine has sped through normal safety trial protocols and has never been approved for human use. Also unmentioned is that the head of the FDA's Center for Drug Evaluation and Research, Patrizia Cavazzoni, is the former Pfizer vice president for product safety who covered up the connection of one of its products to birth defects.
https://unlimitedhangout.com/2020/11/reports/us-uk-intel-agencies-declare-cyber-war-on-independent-media/