CNA Nursing Home Whistleblower: Seniors Are DYING LIKE FLIES After COVID Injections! SPEAK OUT!!!
by Brian Shilhavy
Editor, Health Impact News
James (he gives his last name in the video) is a CNA (Certified Nursing Assistant), and he recorded this video as a whistleblower because he could not keep silent any longer.
James reports that in 2020 very few residents in the nursing home where he works got sick with COVID, and none of them died during the entire year of 2020.
However, shortly after administering the Pfizer experimental mRNA injections, 14 died within two weeks, and he reports that many others are near death.
The video is long (47 minutes), and it is clear that James is suffering from emotional stress, and he admits that he has nothing to gain from going public, and that he will probably lose his job for doing so.
But he makes it very clear that these were patients he knew and cared for (he is also a "lay pastor"), and that after being injected with the mRNA shot, residents who used to walk on their own can no longer walk. Residents who used to carry on an intelligent conversation with him could no longer talk.
And now they are dying. "They're dropping like flies."
His superiors are explaining the deaths as being caused by a COVID19 "super-spreader."
However, the residents who refused to take the injections, are not sick, according to James.
James makes it very clear that as a Christian, he cannot live with his conscience anymore, and that he can no longer remain silent.
America's Frontline Doctors Presents: "The Truth About COVID-19 Vaccine" (video above)
williamengdahl.com
An excerpt from William Engdahl:
Control Our Food
The confusing aspect for many is the plethora of front groups, NGOs and programs which all lead to the same goal: the drastic control over every member of society in the name of sustainability—UN Agenda 2030.
Nowhere is it more ominous than in their plans for the future of our food. After creating the present system of globalized industrial agriculture, agribusiness, a project begun in the 1950s by the Rockefeller Foundation, the same circles now advocate "sustainable" agriculture which will mean a shift to genetically edited fake foods, lab-made synthetic meats and such, even including worms and weeds as new food sources.

The WEF'S Schwab has partnered with something called EAT Forum, which describes itself as a "Davos for food" that plans to "set the political agenda." EAT was created in Sweden in 2016 with support from the UK Wellcome Trust (established with funds from GlaxoSmithKline), and the German Potsdam Institute for Climate Impact Research. Lab-grown synthetic gene-edited meats are being supported among others by Bill Gates, the same one backing Moderna and other genetically edited vaccines.
EAT works among others with Impossible Foods and other biotech companies. Impossible Foods was initially co-funded by Google, Jeff Bezos and Bill Gates. Recent lab results showed the company's imitation meat contained toxic glyphosate levels 11 times higher than its closest competitor.

In 2017 EAT launched FReSH (Food Reform for Sustainability and Health) with the backing of Bayer AG, one of the world's most toxic pesticide and GMO producers that now owns Monsanto; the China-owned GMO and pesticide giant Syngenta, Cargill, Unilever, DuPont and even Google. This is the planned food future under the Great Reset. Forget the traditional family farmer.

In his 2020 book on The Great Reset, Schwab argues that biotechnology and genetically modified food should become a central pillar to global food scarcity issues, issues which COVID has exacerbated. He is pushing GMO and especially the controversial gene-editing. He writes "global food security will only be achieved if regulations on genetically modified foods are adapted to reflect the reality that gene editing offers a precise, efficient and safe method of improving crops." Gates, a project partner with Schwab since years, has argued the same.

EAT has developed what it refers to as "the planetary health diet," which the WEF champions as the "sustainable dietary solution of the future." But according to Federic Leroy, a food science and biotechnology professor at University of Brussels, "The diet aims to cut the meat and dairy intake of the global population by as much as 90% in some cases and replaces it with lab-made foods, cereals and oil."

This is just a hint of what is being prepared under the guise of COVID-19 lockdowns and economic collapse, and 2021 will be a decisive year for this anti-human agenda. The introduction of AI, robots, and other digital technologies will enable the Powers That Be to dispose of hundreds of millions of workplaces. Contrary to their propaganda, new jobs will not be sufficient. We will become increasingly "redundant."

This all seems too surreal until you read from their own descriptions. The fact that the cabal of the world's most influential corporations and billionaires sit on the board of WEF with Kissinger's student, Klaus Schwab, along with the head of the UN and of the IMF, with the CEOs of the world's largest financial giants including Blackrock, BlackStone, Christine Lagarde of the European Central Bank, David Rubenstein of Carlyle group, Jack Ma, richest billionaire in China, is proof enough this Great Reset is not being done with our true interests at heart, despite their silky words.

This dystopian agenda is 1984 on steroids. COVID-19 was merely the prelude.
F. William Engdahl is strategic risk consultant and lecturer, he holds a degree in politics from Princeton University and is a best-selling author on oil and geopolitics, exclusively for the online magazine "New Eastern Outlook"

http://www.williamengdahl.com/englishNEO25Jan2021.php
VSF: My photo of the electrified skies – radio frequency, EMF, electronic warfare EW & scalar wave technology – over the Olympic Peninsula, Washington State (below).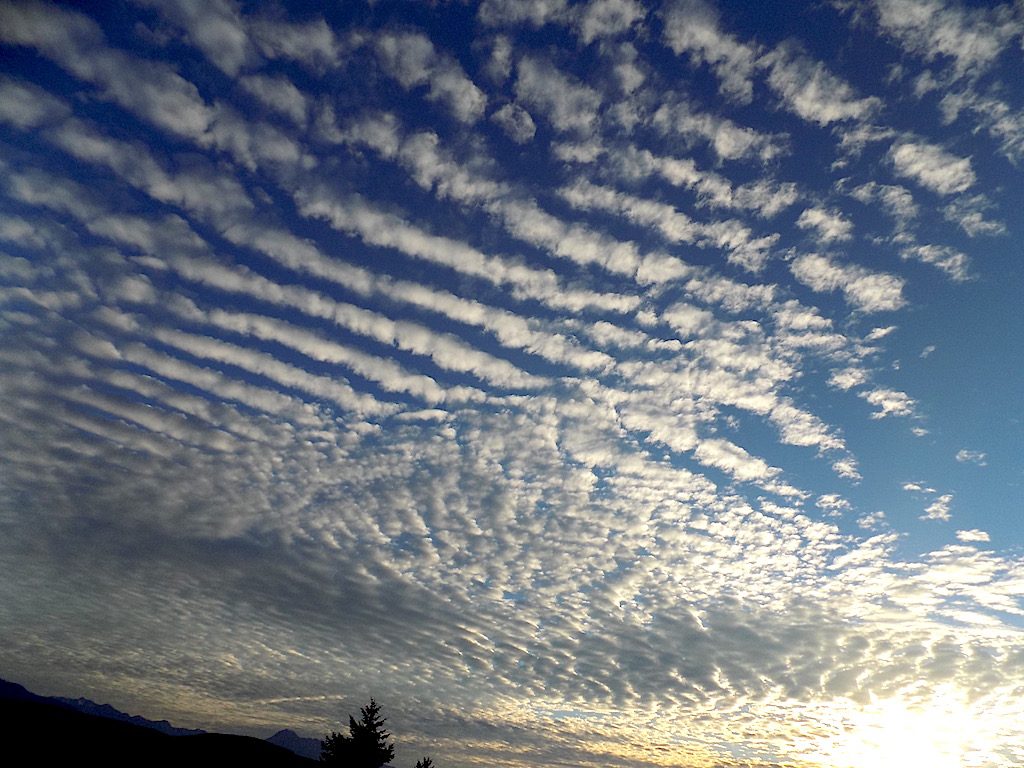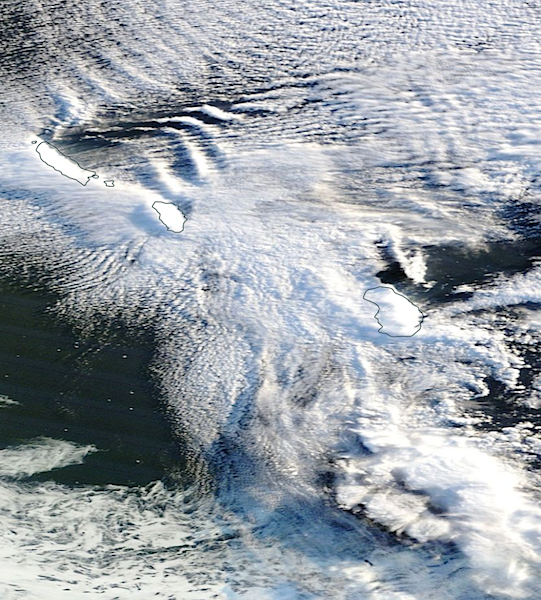 NASA Worldview (above)
John Whitehead's Commentary
Enemies of the Deep State: The Government's War on Domestic Terrorism Is a Trap
By John W. Whitehead and Nisha Whitehead
January 26, 2021
"This is an issue that all Democrats, Republicans, independents, Libertarians should be extremely concerned about, especially because we don't have to guess about where this goes or how this ends. What characteristics are we looking for as we are building this profile of a potential extremist, what are we talking about? Religious extremists, are we talking about Christians, evangelical Christians, what is a religious extremist? Is it somebody who is pro-life? [The proposed legislation could create] a very dangerous undermining of our civil liberties, our freedoms in our Constitution, and a targeting of almost half of the country."—Tulsi Gabbard, former Congresswoman
This is how it begins.

We are moving fast down that slippery slope to an authoritarian society in which the only opinions, ideas and speech expressed are the ones permitted by the government and its corporate cohorts.

In the wake of the Jan. 6 riots at the Capitol, "domestic terrorism" has become the new poster child for expanding the government's powers at the expense of civil liberties.
https://www.rutherford.org/publications_resources/john_whiteheads_commentary/enemies_of_the_deep_state_the_governments_war_on_domestic_terrorism_is_a_trap