VSF: The video below is Dr. David Jacobs explaining his history with alien abductions. The hybrids, Draco incarnates, and the humans that have 'soul agreements' with the invaders are now running the planet. The Virus is a world-wide tyrannical control operation.
If the reactions to the Virus, the tragic lockdown, the heinous lies about masks, the destruction of the economy, and the Great Reset seem to be total madness to you — consider that every crazy new report is part of their evil Plan and makes perfect sense for the Alien Invasion Agenda. We have been invaded and are in the process of being completely taken over by entities who despise us earthlings.
As Inanna told me seven years ago, when I was still living in New Zealand: "WE LOST THE PLANET."
Their goal is to alter our DNA by unending mRNA vaccinations and make it malleable for hive-mind assimilation. Those who can be transformed [trans-humanism] into obedient useful slaves for the Draco Reptilian/Zeta Grey techno-totalitarian colony being created, will serve as obedient hive-mind slaves. The rest are being eliminated using the vax as a long term instrument of death.
Find the God-within you and make your way Home. We are approaching the close of this Cycle of Time. Seek higher ground. Your personal Enlightenment and a higher consciousness are the Refuge.
"This whole universe has come into existence just to carry you to God consciousness." – Swami Lakshmanjoo, The Shiva Sutras
We meet in the Heart.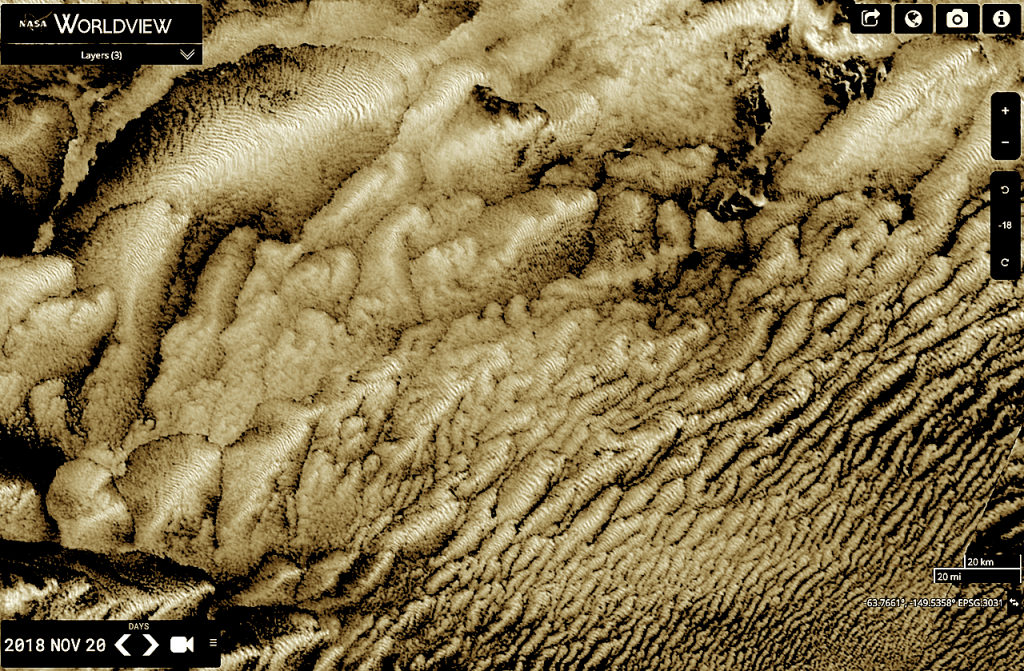 VSF: Do these look like normal clouds to you? I have hundreds of screenshots, taken from NASA Worldview, of bizarre cloud formations all around the planet. Formed by injecting radiation, radio frequencies, microwave and scalar wave frequencies into clouds that have been inundated with aluminum, strontium, barium, fungi, nano-plastics and other materials. This is geoengineering or terraforming and can be used to alter the jet stream, create weather warfare, destroy the food supply, and (perhaps with multiple bioweapons) poison us and our planet.

Dr. Lee Merritt: The New American Interview, Medical Consent, Bioweapons & mRNA vaccine risks