Ramana Maharshi – Be As You Are (Part 13) – Life in the World
VSF: Below is the link to the video that contains this screen shot. The demonic idea that the jab and all the other many toxins inundating our bodies are designed to cut us off from Spirit, the God-within All, is plainly stated.
https://thehighwire.com/videos/what-is-really-going-on-highwire-episode-69/
@51:10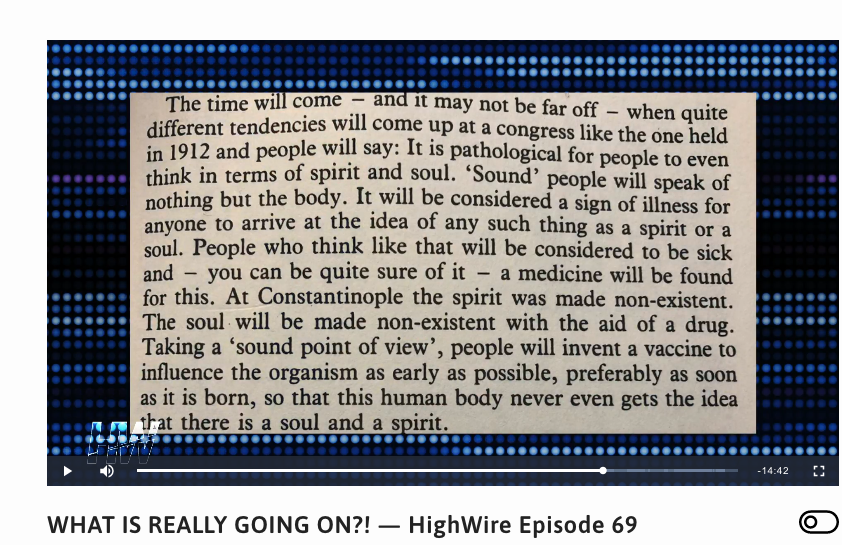 Celeste Solum and David Icke have said the same. They intend to disconnect us from God, from Truth, from Dharma.
We Live In A Simulation Created By A Non-Human Force – David Icke Dot-Connector Videocast
https://www.bitchute.com/video/0vYOIHbPdfE7/