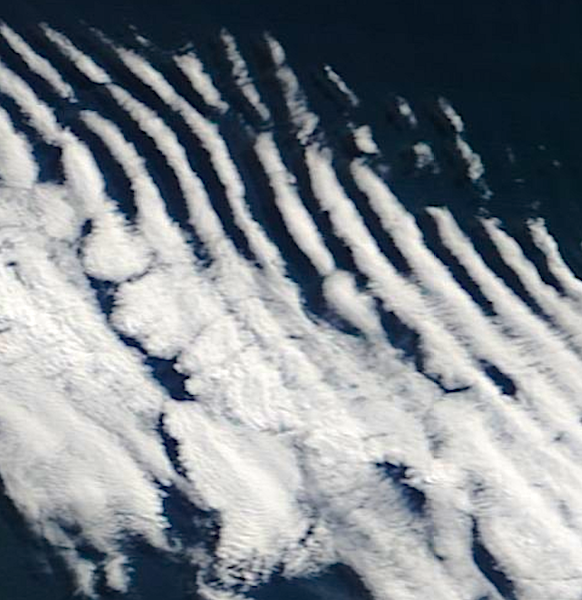 VSF: These linear clouds are scalar wave forms produced by high intensity transmitters like HAARP and Ionospheric Sounding used to manipulate the jet stream [Digisonde Location map] and modify the climate globally in the geoengineering operations that have been conducted for decades.
Intense radiation damages the immune system. The US west will face a severe drought and our planet's food supply decimated. They are attacking us on all fronts with multiple tactics — poisoning our bodies, food, air, water.
The reports concerning the modification of our DNA are in line with the gene altering technology the Zeta Reticuli Greys developed for centuries in the effort to save their own race from extinction. Our DNA has been collected for 70 years now and is being altered to resonate with the Zeta Soul group. The bodies of Human Angelic Souls are being exterminated with medicine & bioweapons and their souls imprisoned in various illusory astral 'virtual reality' realms.

Supreme Court: Pfizer, Moderna et al. may own your genes once you're injected with their lab-created mRNA, DNA
The Federal Circuit twice affirmed that both isolated DNA and cDNA are patentable.
April 27, 20216 min read admin
TheCOVIDBlog.com
April 27, 2021
Dr. Madej said in a recent interview with The New American:

"The Supreme Court ruled that if there is anything synthetic, not from nature, inside of our genome, then whoever owns the patent on those synthetic parts now owns part or all of you as a human. That means Bill and Melinda Gates et al., The Department of Defense, et al. can literally own a human being. If this synthetic code is taken up into your genome, by law, you could be owned overnight."

All legitimate doctors and scientists welcome fact-checking and peer-review. Turns out Dr. Madej is onto something, and further affirms every reason not to volunteer for these experimental injections.

Man-made bacteria and genetically-modified mice are patentable
The case of Diamond v. Chakrabarty, 447 U.S. 303 (1980) is the first time the U.S. Supreme Court heard a patent case involving naturally-occurring processes and/or organisms. Dr. Ananda Mohan Chakrabarty invented a species of oil-eating bacteria while working at General Electric in 1971. His invention streamlined the process of cleaning up oil spills.
He filed a first-of-its-kind patent for the new genetically-modified bacteria species. The United Kingdom granted the patent already. But the U.S. Patent and Trademark Office denied the patent because it determined the invention was a living organism. The U.S. Court of Customs and Patent Appeals (now the United States Court of Appeals for the Federal Circuit) reversed the decision. It ruled that just because micro-organism are alive doesn't mean they cannot be patented.
The U.S. Supreme Court, in 5-4 decision, affirmed. It ruled, in part:
Living, man-made micro-organism is patentable subject matter as a "manufacture" or "composition of matter" within the meaning of the Patent Act of 1952. The fact that the organism sought to be patented is alive is no bar to patentability.
The case paved the way for biotechnology companies and universities. The OncoMouse, patented by Harvard in 1988, was the first mammal ever patented. Harvard scientists genetically-modified mice to be predisposed to cancer (thus the "onco" prefix) so other scientists could study the disease.
Scientists have since created an entire discipline on "transgenic non-human mammals." Of course there are serious ethical concerns. But the practice continue.

Patentability of human genes (mRNA and DNA)
The case that provides the blueprint for pharmaceutical companies claiming ownership of your genes is Association for Molecular Pathology v. Myriad Genetics, Inc., 569 U.S. 576 (2013). This case originated from a Utah-based company called Myriad Genetics.
The company isolated the location and sequence of naturally-occurring genes called BRCA1 and BRCA2. Mutations in these genes positively correlate with predispositions to breast and ovarian cancers. Myriad filed patents on these genes in 1994 and 1995, respectively. The patents gave Myriad exclusive rights to cancer genetic testing that isolated natural DNA strands and created synthetic complementary DNA (cDNA) that resembled the original isolated strands.
The USPTO granted both patents in 1998. At least 2,000 other human genes had been patented through 2010, according to the New York State Bar. But the Myriad patents hindered other scientists from doing research on naturally-occurring BRCA1 and BRCA2, and thus hindered breast and ovarian cancer testing by other companies.

Supreme Court permits patentable cDNA

Several Plaintiffs, including Yale, Columbia, individual patients, and patient advocacy groups filed a lawsuit against Myriad and the University of Utah in May of 2009. The Plaintiffs argued that BRCA1 and BRCA2 are not patent-eligible subject matter under 35 U.S.C. § 101 because they are naturally-occurring. Myriad argued that it isolated the sequences of the DNA and that the Patent Office had issued patents for other companies doing the same thing.
A long legal battle ensued that included two writs of certiorari to the U.S. Supreme Court. The Federal Circuit twice affirmed that both isolated DNA and cDNA are patentable. Ultimately the Supreme Court ruled that only cDNA (synthetic DNA) is patentable. Isolated, natural DNA is not patentable. Breast and ovarian cancer screening got much cheaper after the ruling since Myriad no longer owned patents on naturally-occurring genes and thus the testing.
When it was all said and done, the Supreme Court invalidated five of Myriad's 520 patent claims. Myriad sued competitors for marketing ovarian and breast cancers tests based on the two natural genes after the Supreme Court decision. Ambry Genetics won a case against Myriad in 2014. The company said via press release:
Myriad did not create or alter any of the genetic information encoded in the BRCA1 or BRCA2 genes. The location and order of the nucleotides existed in nature before Myriad found them. As the Supreme Court made clear, neither naturally occurring compositions of matter, nor synthetically created compositions that are structurally identical to the naturally occurring compositions, are patent eligible.
VIDEO HERE:
Dr. Carrie Madej: The Covid 'Vaccines' and Genetic Modification
https://www.bitchute.com/hashtag/carriemadej/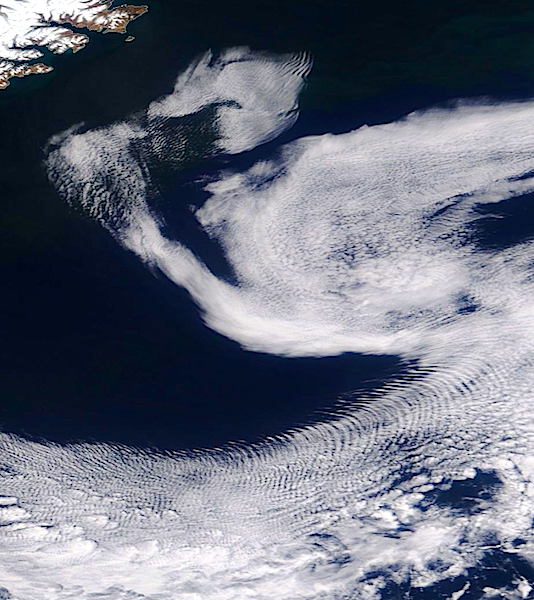 PHARMAGEDDON
Big Pharma is America's new mafia whose chemical warfare on humanity dwarfs the number of victims killed by all the world wars and acts of terrorism combined. While drug companies profit billions, people are dying by the millions. It makes you wonder if Pharmageddon is upon us with the next set of mandatory vaccinations planned by the Center for Disease Control (CDC) for the profit of drug companies.
There is a war raging for control of your bloodstream and it is led by the FDA, CDC, WHO, and Big Pharma, and it looks as if they are winning.
Over 70% of Americans are on some form of pharmaceutical drug that often brings negative side-effects, including death. Iatrogenic death, or "death by doctor", is considered the third leading cause of death in America, conservatively speaking. Some experts interpret the data to read iatrogenic death as the number one cause of death, and they have a great deal of evidence to back up the claim. These statistics suggest that we should change the name "health industry" to "illness industry."
Conservative estimates suggest that America spends about 20% of the Gross Domestic Product (GDP) on health costs, about $3.35 trillion this year, which works out to $10,345 for every man, woman and child. Hospitals account for about 32%, doctors for 20%, and prescription drugs 10%. Spending on prescription drugs in the U.S. rose to a record $425 billion in 2016.
The vaccine business alone is currently a $30 billion per year industry and the World Health Organization has urged increased vaccines, projecting that it will become a $100 billion per year industry by 2025. (See Global Vaccine Markets Features and Trends in stunning report.)
It is evident that the federal CDC and their business partners need the public to "be okay" with the current 69 doses of recommended childhood vaccines, plus adherence for an additional 100 plus doses of vaccines recommended by the CDC's new adult schedule. Folks, they want us to inject our families with the additional 271 vaccines that are in the development pipeline. But nowhere on the CDC's web site can you find a disclosure that the agency is a for-profit partner with the vaccine makers for whom it is supposed to be providing federal safety oversight.
There are 57 granted U.S. patents with the CDC listed as an assignee. Some of the vaccine patents include: Flu, Rotavirus, Hepatitis A, HIV, Anthrax, Rabies, Dengue fever, West Nile virus, Group A Strep, Pneumococcal disease, Meningococcal disease, RSV, Gastroenteritis, Japanese encephalitis, SARS, Rift Valley Fever, and chlamydophila pneumoniae, flavivirus infection, human rhinovirus, adjuvants, Canarypox virus, Fowlpox virus, Sealpox virus, and dog flu.
Key Point:  The CDC is a pharmaceutical company in the business of profiting from illnesses they disseminate through their own vaccines while they regulate their own corporate interests.
Big Pharma is Big Business 
Big Pharma is the moniker given to the world's vast and influential pharmaceutical industry and its trade group, the Pharmaceutical Research and Manufacturers of America or PhRMA. These powerful companies make hundreds of billions of dollars every year by selling drugs and medical devices. More than 20% of America's GDP is related to the health industry. In the U.S., the industry contributes heavily to the annual budget of the U.S. Food and Drug Administration (FDA), which is charged with regulating drugs and devices made by those same companies. The industry boldly demonstrates its power, political might, and social influence over the nation's governments and agencies, its health care systems, its doctors and hospitals, as well as the psyche of the American people.
The global market for pharmaceuticals topped $1 trillion in sales in 2014. The world's 10 largest drug companies generated $429.4 billion of that revenue. Five of the top 10 companies are headquartered in the U.S. are Johnson & Johnson, Pfizer, Abbot Laboratories, Merck, and Eli Lilly.
https://www.bitchute.com/channel/z2NPZI4v4VDN/
https://www.bitchute.com/channel/z2NPZI4v4VDN/