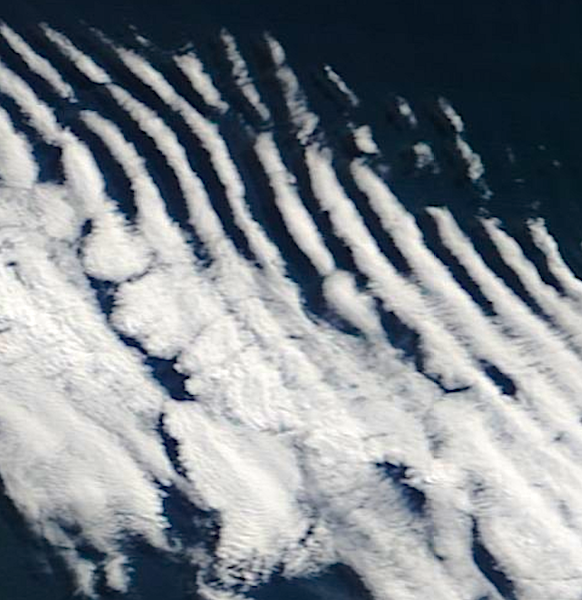 VSF: NOT FOR THE FAINT OF HEART! This man describes his experiences as a 'man-in-black' working with ET hybrids and the miltary; seeing many of the the millions of children being abducted to over 1000 underground bases DUMBs; and acting as a hit-man killing whistle blowers and ufologists. He ties together bioweapons with the chemtrail/geoengineering ops that are leading to our genocide.
https://www.bitchute.com/channel/NYZMjDr6JOG3/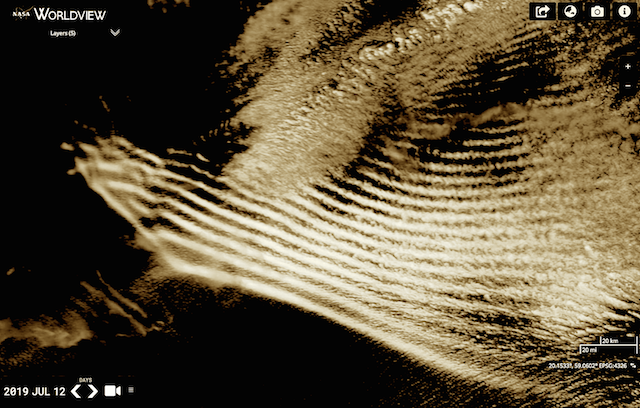 VSF: This list is from the Telegram Channel of Dr. Mike Yeadon, a former vice president at Pfizer. It shows you how many of the world leaders were indoctrinated by the World Economic Forum. I highly recommend that you read Yeadon's daily posts.
Robin Monotti+Dr Mike Yeadon+Cory Morningstar Channel
WEF "Young Global Leaders"
"An overview of some WEF Young Global Leaders (2005-2021) and Global Leaders for Tomorrow (1993-2003) in politics and the media. The list is not exhaustive.
Sources: Global Leaders for Tomorrow and Young Global Leaders on WikiSpooks.
United States
Politics and Policy
Jeffrey Zients (White House Coronavirus Response Coordinator since 2021, selected in 2003), Jeremy Howard (co-founder of lobby group "masks for all", selected in 2013), California Governor Gavin Newsom (selected in 2005), Pete Buttigieg (selected in 2019, candidate for US President in 2020, US secretary of transportation since 2021), Chelsea Clinton (Clinton Foundation board member), Huma Abedin (Hillary Clinton aide, selected in 2012), Nikki Haley (US ambassador to the UN, 2017-2018), Samantha Power (US ambassador to the UN, 2013-2017, USAID Administrator since 2021), Ian Bremmer (founder of Eurasia Group), Bill Browder (initiator of the Magnitsky Act), Jonathan Soros (son of George Soros), Kenneth Roth (director of "Human Rights Watch" since 1993), Paul Krugman (economist, selected in 1995), Lawrence Summers (former World Bank Chief Economist, former US Treasury Secretary, former Harvard University President, selected in 1993), Alicia Garza (co-founder of Black Lives Matter, selected in 2020), Stéphane Bancel (Moderna CEO).
Technology and Social Media
Microsoft founder Bill Gates (1993), former Microsoft CEO Steven Ballmer (2000-2014, selected in 1995), Amazon founder Jeff Bezos (1998), Google co-founders Sergey Brin and Larry Page (2002/2005), former Google CEO Eric Schmidt (2001-2017, selected in 1997), Wikipedia co-founder Jimmy Wales (2007), PayPal co-founder Peter Thiel (2007), eBay co-founder Pierre Omidyar (1999), Facebook founder and CEO Mark Zuckerberg (2009), Facebook COO Sheryl Sandberg (2007).
Media
CNN medical analyst Leana Wen (selected in 2018), CNN chief medical correspondent Sanjay Gupta, Covid Twitter personality Eric Feigl-Ding (a 'WEF Global Shaper' since 2013), Andrew Ross Sorkin (New York Times financial columnist), Thomas Friedman (New York Times columnist, selected in 1995), George Stephanopoulos (ABC News, 1993), Lachlan Murdoch (CEO of Fox Corporation).
Great Britain, Canada, Australia, New Zealand
Professor Devi Sridhar (a leading 'zero covid' proponent, selected in 2020/21), former British Prime Ministers Tony Blair and Gordon Brown (both selected in 1993), BBC World Service journalist Dawood Azami, Lynn Forester de Rothschild (co-owner of The Economist), Nathaniel Rothschild (son of Lord Rothschild), historian Niall Ferguson (selected in 2005), William Hague (Foreign Secretary, 2010-2014), Charles Allen (CEO of ITV, 2004-2007; Chairman of EMI, 2008-2010).
New Zealand Prime Minister Jacinda Ardern (since 2017, selected in 2014), Australian Health Minister Greg Hunt (selected in 2003; former WEF strategy director), Canadian Deputy Prime Minister Chrystia Freeland (selected in 2001; former managing director of Reuters). Canadian Prime Minister Justin Trudeau is a WEF participant, but is not a confirmed Young Global Leader.
Germany
Chancellor Angela Merkel (selected in 1993, 12 years before becoming Chancellor), current Health Minister Jens Spahn and former Health Ministers Philipp Roesler and Daniel Bahr, current co-chair of the Green Party and failed Chancellor candidate Annalena Baerbock (selected in 2020), former co-chair of the Green Party Cem Özdemir (selected in 2002), media mogul and Axel Springer CEO Mathias Doepfner (selected in 2001), talk show  host Sandra Maischberger, late Foreign Minister and Vice Chancellor Guido Westerwelle (1997), former German President Christian Wulff (selected in 1995, 15 years before becoming President), Reto Francioni (former CEO of Deutsche Boerse).
Pathologized Totalitarianism 101 – Consent Factory, Inc.
Excerpt:
… Austria is just the tip of the New Normal spear. Prominent New-Normal fascists in Germany, like Der Führer of Bavaria, Markus Söder, and Minister of Propaganda Karl Lauterbach, are already calling for an allgemeine Impfpflicht (i.e., "compulsory vaccination requirement"), which should not come as a surprise to anyone. The Germans are not going sit idly by and let the Austrians publicly out-fascist them, are they? They have a reputation to uphold, after all! Italy will probably be next to join in, unless Lithuania or Australia beats them to the punch.
But, seriously, this is just the beginning of the Winter Siege I wrote about recently. The plan seems to be to New-Normalize Europe first — generally speaking, Europeans are more docile, respectful of all authority, and not very well armed — and then use it as leverage to force the new pathologized totalitarianism on the USA, and the UK, and the rest of the world.
I do not believe this plan will succeed. In spite of the longest and most intensive propaganda campaign in the history of propaganda, there remain enough of us who steadfastly refuse to accept the "New Normal" as our new reality. 
And a lot of us are angry, extremely angry … militantly, explosively angry.
We are not "vaccine hesitant" or "anti-vax" or "Covid-denying conspiracy theorists." We are millions of regular working-class people, people with principles, who value freedom, who are not prepared to go gently into the globalized, pathologized-totalitarian night. We no longer give the slightest shit whether our former friends and family members who have gone New Normal understand what this is. We do. We understand exactly what this is. It is a nascent form of totalitarianism, and we intend to kill it — or at least critically wound it — before it matures into a full-grown behemoth. 
Now, I want to be absolutely clear. I am not advocating or condoning violence. But it is going to happen. It is happening already. Totalitarianism (even this "pathologized" version of it) is imposed on society and maintained with violence. Fighting totalitarianism inevitably entails violence. It is not my preferred tactic in the current circumstances, but it is unavoidable now that we have reached this stage, and it is important that those of fighting this fight recognize that violence is a natural response to the violence (and the implicit threat of violence) that is being deployed against us by the New Normal authorities, and the masses they have whipped up into a fanatical frenzy. 
It is also important (essential, I would argue) to make the violence of the New Normal visible, i.e., to frame this fight in political terms, and not in the pseudo-medical terms propagated by the official Covid narrative). This isn't an academic argument over the existence, severity, or the response to a virus. This is a fight to determine the future of our societies.
---
… Here in New Normal Germany, if you try to go grocery shopping without a medical-looking mask, armed police will remove you from the premises (and I am saying this from personal experience). In New Normal Australia, if you go to synagogue, the media will be alerted and the police will surround you. In Germany, Australia, France, Italy, The Netherlands, Belgium, and many other countries, if you exercise your right to assemble and protest, the police will hose you down with water cannons, shoot you with rubber bullets (and sometimes real bullets), spray toxic agents into your eyes, and just generally beat the crap out of you.
And so on. Those of us fighting for our rights and opposing this pathologized totalitarianism are all-too familiar with the reality of its violence, and the hatred it has fomented in the New Normal masses. We experience it on a daily basis. We feel it every time we're forced to wear a mask, when some official (or waiter) demands to see our "papers." We feel it when when we are threatened by our government, when we are gaslighted and demonized by the media, by doctors, celebrities, random strangers, and by our colleagues, friends, and family members.
We recognize the look in their eyes. We remember where it comes from, and what it leads to.
It isn't just ignorance, mass hysteria, confusion, or an overreaction, or fear … or, OK, yes, it is all those things, but it's also textbook totalitarianism (notwithstanding the new pathologized twist). Totalitarianism 101.
Look it in the eye, and act accordingly.
https://consentfactory.org/2021/11/22/pathologized-totalitarianism-101/
COVID Vaccines May Bring Avalanche of Neurological Disease – Global ResearchGlobal Research
In this interview, return guest Stephanie Seneff, Ph.D., a senior research scientist at MIT for over five decades, discusses the COVID-19 vaccines. Since 2008, her primary focus has been glyphosate and sulfur, but in the last year, she took a deep-dive into the science of these novel injections and recently published an excellent paper1 on this topic.
Video
"To have developed this incredibly new technology so quickly, and to skip so many steps in the process of evaluating [its safety], it's an insanely reckless thing that they've done," she says. "My instinct was that this is bad, and I needed to know [the truth].
So, I really dug into the research literature by the people who've developed these vaccines, and then more extensive research literature around those topics. And I don't see how these vaccines can possibly be doing anything good. When you weigh the good against the bad, I can't see how they could possibly be winning, from what I've seen."

Significant Death Toll Will Rise in Months and Years to Come
Five months into the vaccination campaign, statistics tell a frightening story. Seneff cites research2 showing deaths are 14.6 times more frequent during the first 14 days after the first COVID injection among people over the age of 60, compared to those who aren't vaccinated. That is extraordinary. You can read the full paper here.
Other data,3,4 reviewed in the video above, show that after COVID-19 vaccines were implemented, overall death rates have increased, with the exception of a few areas. Interestingly, Seneff believes she may have discovered why. It appears countries in which COVID-19 vaccines have not raised mortality rates are also not using glyphosate.
"I immediately suspected glyphosate when I started to see COVID-19," Seneff says. "I've written a book on glyphosate called 'Toxic Legacy,' and I have an entire chapter in that book on the immune system. Glyphosate, I believe, is a train wreck for the innate immune system, and when your immune system is weak, your body has to overreact to the virus. It can't kill the virus.
So, it ends up [causing] collateral damage and wrecking your tissues. You get into this cytokine storm kind of situation where you destroy your lungs and you can't cope. It's not really the virus. It's the immune reaction to the virus that's killing you, and that's because your immune system is too weak. If you have a strong innate immune system, I believe you wouldn't even get symptoms from COVID-19.
When you look at the statistics on which countries are hit hard and just can't get ahead of this virus, they're clearly the countries that use a lot of glyphosate and developing biofuels based on glyphosate-exposed plants. So, I think that's a critical piece of the puzzle as well. Glyphosate is in the atmosphere … [and] people are breathing it. So now you're getting a direct attack on the lungs immune system, which makes you very susceptible to COVID."
Ultimately, Seneff believes, as I do, that the COVID-19 "vaccines" will end up killing far more people than the disease itself, and will in fact make the disease worse. Seneff cites a disturbing case history of a cancer patient in the U.K. who was treated for severe COVID-19 for 101 days.
The antibody cocktails they gave him didn't work, and after his death, they concluded that the predominant SARS-CoV-2 variant in his body had a dozen different mutations in the spike protein. Somehow, his body figured out how to evade the antibodies, which is a critical piece of the puzzle.
"I think the vaccines are doing the same thing," Seneff says, adding that, among the immune compromised, only 17% of vaccinated individuals actually produce antibodies.5 Surprisingly, these people may actually have drawn the short end of the stick. The antibodies may not work because their immune function is low, thereby allowing the virus to build resistance and mutate.
"I think you have a lot of immune compromised people in a country where glyphosate is destroying people's immune system, and that gives tremendous opportunity for the virus to mutate. The vaccine is going to accelerate that process because we're vaccinating immune compromised people left and right."

COVID-19 Vaccines Are a Public Health Disaster
The typical unprecedented vaccine takes 12 years to develop, and of all the unprecedented vaccines in development, only 2% are projected to ever make it through phases 2 and 3 of clinical testing.
The COVID-19 vaccine was developed with Operation Warp Speed in less than one year, which makes it virtually impossible for this vaccine to be adequately tested for safety and efficacy.
Hundreds of millions of people are now being vaccinated around the world, based on nothing more than preliminary efficacy data. Disturbingly, while sudden death is one apparent side effect, the vast majority of side effects won't be known until a decade or more from now.
Seneff predicts that in the next 10 to 15 years, we'll see a sudden spike in prion diseases, autoimmune diseases, neurodegenerative diseases at younger ages, and blood disorders such as blood clots, hemorrhaging, stroke and heart failure.
https://www.globalresearch.ca/covid-vaccines-bring-avalanche-neurological-disease/5746001
https://www.bitchute.com/channel/1pnmz6y2XiHx/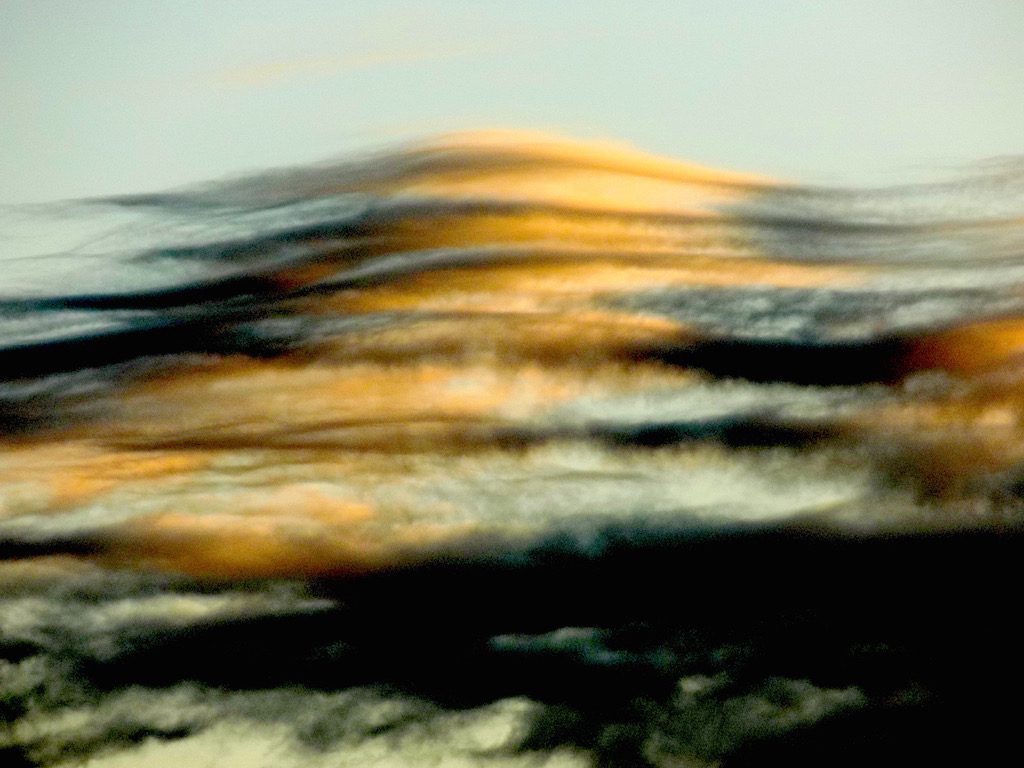 US COVID Deaths In 2021 Have Surpassed 2020's Total… Despite Vaccines, Treatments | ZeroHedge

COVID-19 has killed more people in 2021 than 2020.
The virus was reported as the underlying cause of death (or a contributing cause of death) for an estimated 377,883 people in 2020, accounting for 11.3% of deaths, according to the CDC. As of Monday, more than 770,000 people have died from the coronavirus, according to Johns Hopkins University data. That means over 15,000 more people have died in 2021 than last year from COVID-19 – and there's still more than a month left.
This has happened despite the fact that last year no Americans were vaccinated (now 59% of all eligible Americans have had the "life-saving" jab) and some 17% have received booster shots…
The 2021 U.S. death toll caught some doctors by surprise. They had expected vaccinations and precautionary measures like social distancing and scaled-down public events to curb the spread of infections and minimize severe cases. But, The Wall Street Journal has its own explanation, suggesting lower-than-expected immunization rates as well as fatigue with precautionary measures like masks allowed the highly contagious Delta variant to spread, largely among the unvaccinated, epidemiologists say.
Among missteps, Dr. Abraar Karan, an infectious-diseases doctor at Stanford University, said, public-health officials failed to effectively communicate that the purpose of vaccines is to protect against severe cases of Covid-19 rather than to prevent the spread of infection entirely, which may have led some to doubt the effectiveness of the shots.
CDC has an excuse too, claiming that there was a larger undercount of Covid-19 deaths in 2020, when the disease was newer and a scarcity of tests made confirming some infections difficult.
Deaths remain concentrated in older people (81% of 2020 deaths were among people aged 65 and above, and 69% of the same cohort in 2021).
Still could be worse (and still could be if this latest trend continues in the US)…
https://www.zerohedge.com/markets/us-covid-deaths-2021-have-surpassed-2020s-total-despite-vaccines-treatments