It's beginning to look a lot like…
20,000+ Deaths Reported to VAERS Following COVID Vaccines
Children's Health Defense
VAERS data released today by the Centers for Disease Control and Prevention included a total of 965,843 reports of adverse events from all age groups following COVID vaccines, including 20,244 deaths and 155,506 serious injuries between Dec. 14, 2020, and Dec. 10, 2021.
The Centers for Disease Control and Prevention today released new data showing a total of 965,843 reports of adverse events following COVID vaccines were submitted between Dec. 14, 2020, and Dec. 10, 2021, to the Vaccine Adverse Event Reporting System (VAERS). VAERS is the primary government-funded system for reporting adverse vaccine reactions in the U.S.
The data included a total of 20,244 reports of deaths — an increase of 358 over the previous week — and 155,506 reports of serious injuries, including deaths, during the same time period — up 4,560 compared with the previous week.
Excluding "foreign reports" to VAERS, 691,884 adverse events, including 9,295 deaths and 59,767 serious injuries, were reported in the U.S. between Dec. 14, 2020, and Dec. 10, 2021.
White House Decorated With Touching Christmas Message 'YOU WILL DIE'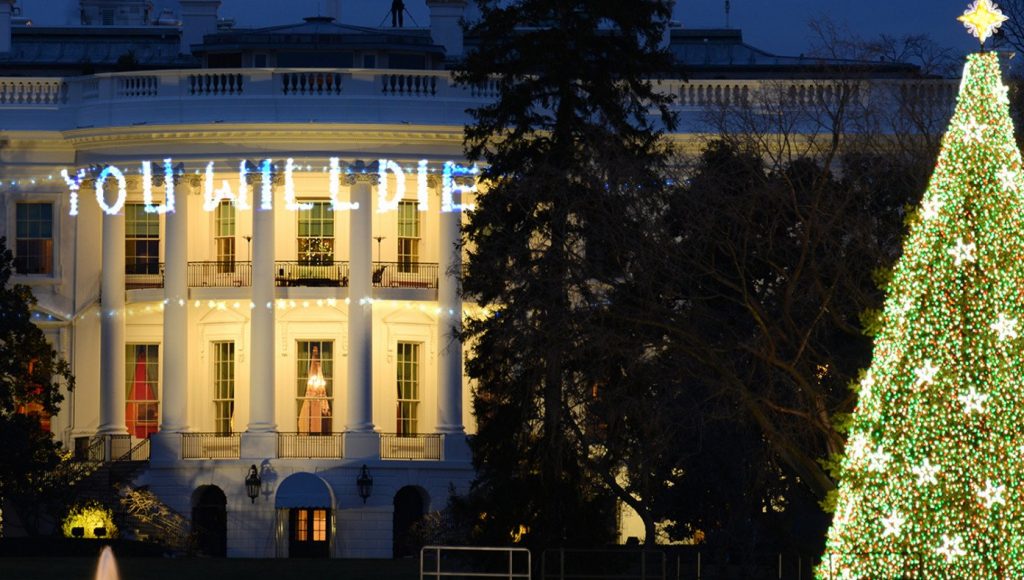 https://babylonbee.com/news/white-house-decorated-with-touching-message-you-will-die

VSF: Dr. Mike Yeadon has great posts everyday!

Trump Attacks His Own Supporters for Not Endorsing His COVID-19 Vaccines

CATHERINE AUSTIN FITTS: Finance Guru Explains: 'We've Been Lured to Create Our Own Prison' • Children's Health Defense
If you don't want to contribute to building this global prison, you have to actually take action and change how and who you do business with, says Catherine Austin Fitts.
Story at-a-glance:
In 1998, trillions of dollars started to get sucked out of the U.S. government by the central banks. Our retirement funds have been looted and will within just a few years be nonexistent.
Historically, U.S. intelligence agencies have primarily worked on behalf of the central bankers.
Central bankers are now putting into place a system that will allow them to extract tax without representation.
The central bankers, most of whom are technocrats, have created a breakaway society, a parallel society, in which they are above all law and control everything.
To combat their control system, we must first be able to see it for what it is and realize how it's being used by us, to our own detriment.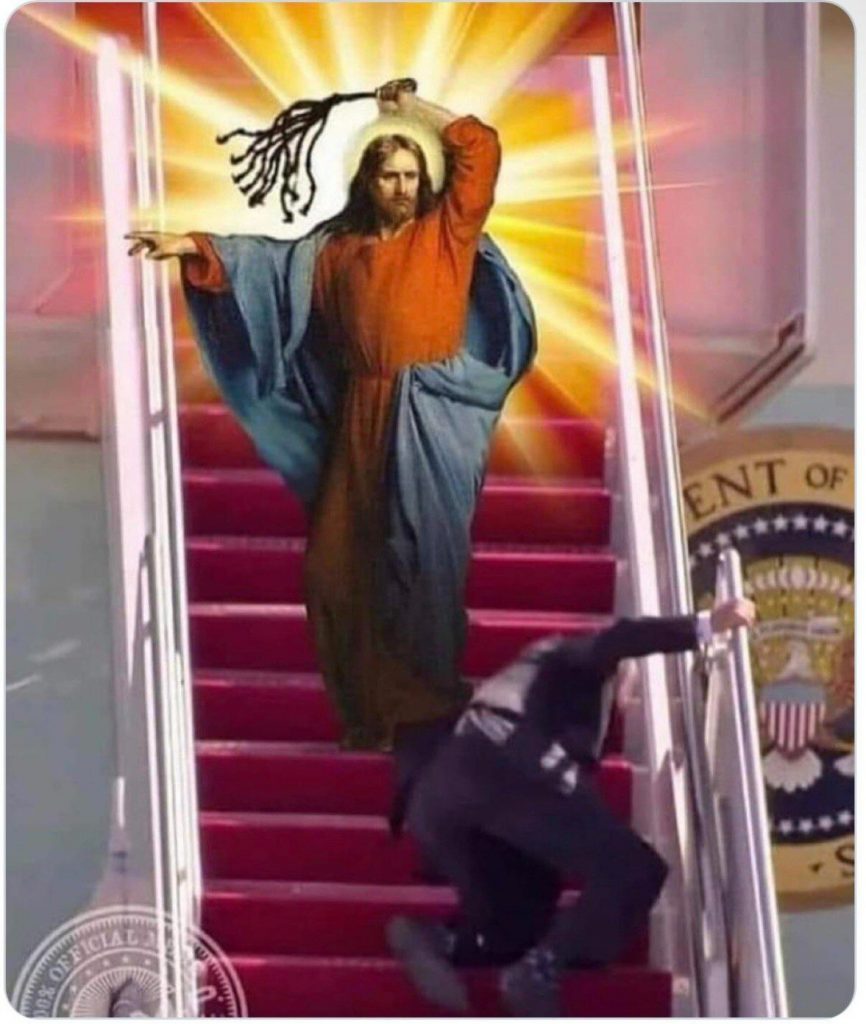 White House Sends Out Christmas Cards With Heartfelt Message, 'You Will Get Sick And Die This Winter'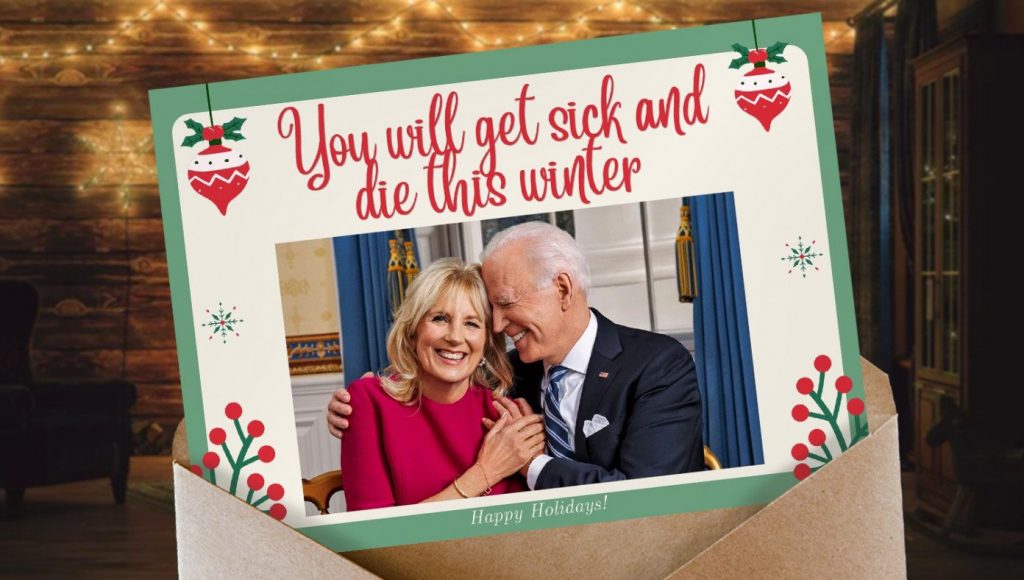 https://babylonbee.com/news/white-house-sends-out-biden-family-christmas-card-with-heartfelt-message-you-will-get-sick-and-die-this-winter?utm_source=Gab&utm_medium=link&utm_campaign=Gab

"The Truth Is, We Have No Idea" – CDC Data Missed Millions Of Unvaccinated Americans
ZeroHedge / Dec 18, 2021
What a surprise – the CDC and states across the country have been over-counting the number of American adults who have been fully vaccinated.
Here's how Bloomberg explains this accident (because what kind of person would do this on purpose?): "in collating reams of data on vaccinations, the US has counted too many shots as first doses when they are instead second doses or booster shots."
Here's the tell: CDC data show 240MM people with at least one shot – about 72.5% of the population.
But it also says only 203MM have been fully vaccinated, or 61.3%, an 11-percentage-point difference that is far larger than in other developed countries.
So, either Americans are so lazy – or perhaps don't want to endure another series of adverse reactions – that they won't show up to get their second dose, or there's something wrong with these numbers.
And it might not surprise you to learn that a number of state and local officials believes it's the latter.
State and local officials say it's improbable that 37MM Americans got one shot without completing their inoculations. Instead, they say, the government has regularly and incorrectly counted booster shots and second doses as first doses.
Their conclusion is that both fully vaccinated and completely unvaccinated are officially undercounted. As for the precise number miscounted, that's unknown, but revisions in data from three states – Illinois, Pennsylvania and West Virginia – found enough over-counting of first shots to suggest that there are plenty of unvaccinated people nationally who've mistakenly been counted as having received a dose.
One of the biggest gaps identified was in Pennsylvania, where CDC estimates of first doses for the elderly exceed the state of Pennsylvania's estimate by about 850,000.
If changes are made to the national data on the scale of Pennsylvania's revisions, this would mean increasing the number of Americans who are unvaccinated by more than 10MM.
"The truth is, we have no idea," said Clay Marsh, West Virginia's Covid czar.
It might not seem like such a big deal (China lies about its numbers almost constantly) but it could create problems when it comes to distributing boosters (and the inevitable next generation of vaccines): "where it has really made it difficult for us is targeting our booster messaging" said James Garrow, a spokesman for the Philadelphia Department of Public Health, which has worked with the state to blend data sets for a more accurate view of vaccination trends.
"We don't have any faith in the numbers on the CDC website, and we never refer to them," he said.
What they fail to mention in the story is that, unfortunately, when omicron hits, many of the vaccinated will also pay the price.
https://www.zerohedge.com/covid-19/truth-we-have-no-idea-cdc-data-missed-millions-unvaccinated-americans