VSF: You tell me what can make a cloud look like this (above) …
America's Food Supply Fertilized With Human Remains And Coated With Nanoparticles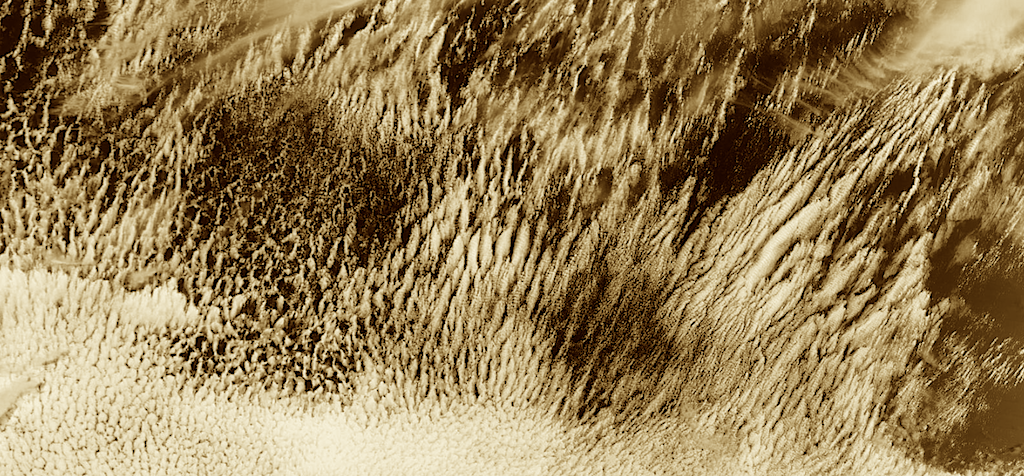 VSF: This (above) is a NASA Worldview screenshot of clouds that have obviously been zapped by some extremely powerful radiation.
Washington Becomes First State to Legalize Human Body Composting
Olivia Rosane
May 22, 2019
Washington became the first U.S. state to legalize human composting Tuesday, offering residents a more environmentally friendly way to dispose of their remains, AFP reported.
The bill, signed by Governor and climate-focused presidential candidate Jay Inslee, would allow people who die in Washington after May 2020 to forgo burial or cremation and have their bodies turned into soil through a process called recomposition.
"Recomposition offers an alternative to embalming and burial or cremation that is natural, safe, sustainable, and will result in significant savings in carbon emissions and land usage," Katrina Spade, who worked to develop the process and lobbied for the bill, told AFP.
Spade developed the idea through a nonprofit called the Urban Death Project and has now started a small business, Recompose. She hopes to open the country's first "organic reduction" funeral home, The Seattle Times reported.
"I feel so happy," Spade told The Seattle Times. "I can't believe we've come all this way, but here we are."
Spade and her colleagues place a body in a steel container filled with alfalfa, wood chips and straw and let it sit for around 30 days, BBC News explained. At the end of that period, the body decomposes into two wheelbarrows of soil that can be used to plant flowers or trees.
https://www.ecowatch.com/washington-human-body-composting-2637805371.html
Alkaline Hydrolysis Laws in Your State
What Is Alkaline Hydrolysis?
Alkaline hydrolysis is a chemical process that uses a solution of 95% water and 5% potassium hydroxide or sodium hydroxide to reduce a body to components of liquid and bone.
Bone fragments are retained so they can be dried and turned into a substance similar to cremated ashes. The bone byproduct of AH may be scattered, buried, or disposed in any way cremated ashes are handled. Implants such as dental fillings or pacemakers can be easily separated from the bone fragments before the bones are rendered into "ash."
The liquid byproduct of alkaline hydrolysis is a nontoxic solution of amino acids, peptides, sugars, and soap that can be disposed of through local sewage systems. Many have uncomfortably analogized this process to "pouring bodies down the drain," a characterization that often overlooks the fact that body fluids and blood are routinely poured down the drain during traditional embalming practices.
Essentially, alkaline hydrolysis mirrors the chemical decomposition that happens when a body is buried, except AH takes just hours — from three to 12 depending on the temperature and pressure in the chamber — instead of months or years.
https://www.nolo.com/legal-encyclopedia/alkaline-hydrolysis-laws-your-state.html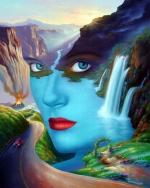 Supreme Court Blocks Biden's OSHA Vaxx Mandate | ZeroHedge
Despite the misinformation spewed forth by Justice Sotomayor, The US Supreme Court has blocked the Biden administration's vaccine-or-test rule for US businesses, but allows vaccine mandate for most health care workers.
"OSHA's sweeping regulatory dictate," will "irreparably injure the very businesses that Americans have counted on to widely distribute COVID-19 vaccines and protective equipment to save lives—and to keep them fed, clothed, and sustained during this now two-year-long pandemic."
The Occupational Safety and Health Administration (OSHA) rule would have required 80 million workers to get shots or periodic tests.
The OSHA ruling vote was 6-3 with Breyer, Sotomayor, and Kagan in dissent.
"Permitting OSHA to regulate the hazards of daily life – simply because most Americans have jobs and face those same risks while on the clock – would significantly expand OSHA's regulatory authority without clear congressional authorization."
Chief Justice John Roberts, who was appointed by President George W. Bush, said during arguments that he thinks it's hard to argue that the 1970 law governing OSHA "gives free reign to the agencies to enact such broad regulation."
The court allowed a separate rule to take effect requiring shots for workers in nursing homes, hospitals and other facilities that receive Medicare and Medicaid payments from the federal government (which will be interesting given that California just allowed COVID positive healthcare workers to go back to work).
The vaccine mandate for healthcare workers vote was 5-4 with Thomas, Alito, Gorsuch, and Barrett in dissent, which means Roberts and Kavanaugh joined liberal justices in allowing the HHS mandate on healthcare workers to stand.
So with over 1 million COVID cases per day and now his vaxx mandate in tatters, this seems to sum things up rather well…
https://www.zerohedge.com/political/supreme-court-blocks-bidens-osha-vaxx-mandate
Repeat Covid Booster Shots Risk Overloading Immune System, EU Regulators Warn – Bloomberg
European Union regulators warned that frequent Covid-19 booster shots could adversely affect the immune response and may not be feasible.  
Repeat booster doses every four months could eventually weaken the immune response and tire out people, according to the European Medicines Agency. Instead, countries should leave more time between booster programs and tie them to the onset of the cold season in each hemisphere, following the blueprint set out by influenza vaccination strategies, the agency said. 
The advice comes as some countries consider the possibility of offering people second booster shots in a bid to provide further protection against surging omicron infections. Earlier this month Israel became the first nation to start administering a second booster, or fourth shot, to those over 60. The U.K. has said that boosters are providing good levels of protection and there is no need for a second booster shot at the moment, but will review data as it evolves. 
https://www.bloomberg.com/news/articles/2022-01-11/repeat-booster-shots-risk-overloading-immune-system-ema-says