Facebook Stock Plunges After Zuckerberg Removes Human Skin Suit During Zoom Call With Shareholders
MENLO PARK, CA—Facebook shed more than $200 billion in market value in the biggest single-day loss ever for a U.S. company after CEO Mark Zuckerberg removed his skin suit during a Zoom call with shareholders.
Eyewitnesses participating in the Zoom call claim Zuckerberg asked to be excused for a moment, then, apparently thinking the video feed was off, proceeded to unzip his human skin suit to reveal an alien creature with unearthly features. The creature then stood up and stretched his lizardy arms that had been packed into the dermal disguise and began slithering around the spacious office.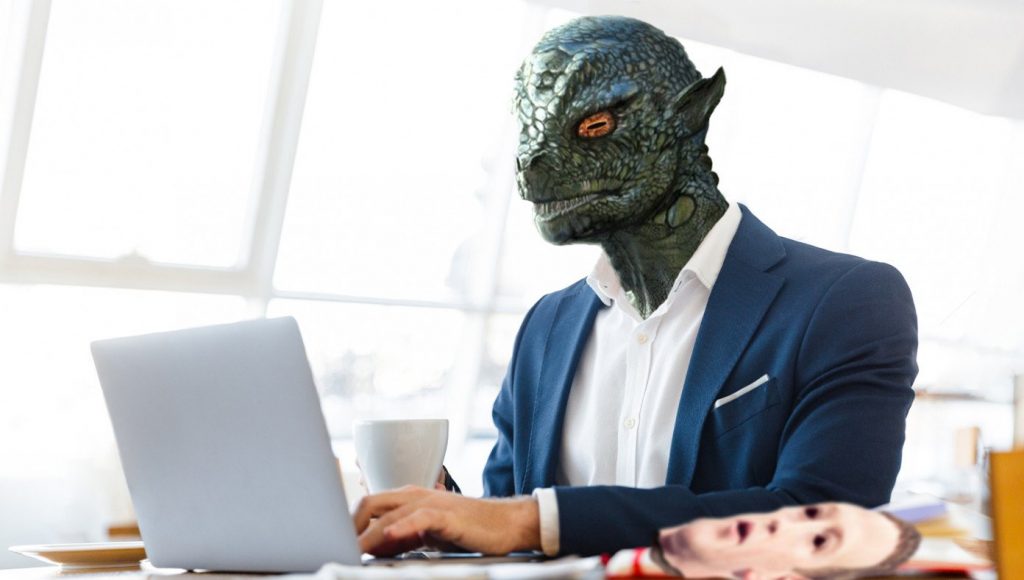 "Mr. Zuckerberg would like to apologize for surprising any shareholders in what was, uh, obviously a super planned demo of the new Metaverse," said Facebook Head of Public Relations Gurtha McSpoutsy in a subsequent audio-only zoom call with traumatized shareholders. "The, um, incredible realism of Mr. Zuckerberg's demonstration shows just how realistic the metaverse is while also emphasizing how so very human our CEO also is."
Zuckerberg then joined the call to apologize in person for the shocking display, but instead of using normal human words, he accidentally said, "Zleeb glorb brax brax gol'uzz."
https://babylonbee.com/news/facebook-stock-plunges-after-zuckerberg-removes-human-skin-suit-during-zoom-call-with-shareholders
Johns Hopkins Analysis: 'Lockdowns Should be Rejected Out of Hand' | National Review
The aura of "expert" has lost its luster during Covid, as our supposedly bigger brains have been proved wrong repeatedly.
Two of these have been Ezekiel Emanuel and Anthony Fauci. Both were enthusiastic proponents of societal lockdowns as a means of preventing deaths and the spread of Covid. We now know from a Johns Hopkins blockbuster meta-analysis that "shutting it down," in Donald Trump's awkward phrase, did very little to prevent deaths.
It's a long, arcane, and detailed analysis, and I can't present every nuance or statistic here. But I think these are the primary takeaways. From the study:
Overall, we conclude that lockdowns are not an effective way of reducing mortality rates during a pandemic, at least not during the first wave of the COVID-19 pandemic. Our results are in line with the World Health Organization Writing Group (2006), who state, "Reports from the 1918 influenza pandemic indicate that social-distancing measures did not stop or appear to dramatically reduce transmission […]
In Edmonton, Canada, isolation and quarantine were instituted; public meetings were banned; schools, churches, colleges, theaters, and other public gathering places were closed; and business hours were restricted without obvious impact on the epidemic." Our findings are also in line with Allen's (2021) conclusion: "The most recent research has shown that lockdowns have had, at best, a marginal effect on the number of Covid 19 deaths."
Why might that be?
Mandates only regulate a fraction of our potential contagious contacts and can hardly regulate nor enforce handwashing, coughing etiquette, distancing in supermarkets, etc. Countries like Denmark, Finland, and Norway that realized success in keeping COVID-19 mortality rates relatively low allowed people to go to work, use public transport, and meet privately at home during the first lockdown. In these countries, there were ample opportunities to legally meet with others.
Worse, the lockdowns caused tremendous harm:
Unintended consequences may play a larger role than recognized. We already pointed to the possible unintended consequence of SIPOs, which may isolate an infected person at home with his/her family where he/she risks infecting family members with a higher viral load, causing more severe illness. But often, lockdowns have limited peoples' access to safe (outdoor) places such as beaches, parks, and zoos, or included outdoor mask mandates or strict outdoor gathering restrictions, pushing people to meet at less safe (indoor) places. Indeed, we do find some evidence that limiting gatherings was counterproductive and increased COVID-19 mortality
What lessons should be learned (my emphasis)?
The use of lockdowns is a unique feature of the COVID-19 pandemic. Lockdowns have not been used to such a large extent during any of the pandemics of the past century. However, lockdowns during the initial phase of the COVID-19 pandemic have had devastating effects. They have contributed to reducing economic activity, raising unemployment, reducing schooling, causing political unrest, contributing to domestic violence, and undermining liberal democracy. These costs to society must be compared to the benefits of lockdowns, which our meta-analysis has shown are marginal at best. Such a standard benefit-cost calculation leads to a strong conclusion: lockdowns should be rejected out of hand as a pandemic policy instrument.
To which I would add another: We can never squelch free discourse and debate on public-health issues again.
People who argued against the "scientific consensus" about the lockdowns were stifled, censored by Big Tech, denigrated by the media, and mocked by establishment scientists. That was essentially "anti-science." The scientific method needs heterodox voices to speak freely if it is to function properly.
This subsequent look-back shows why. To a large degree, those with the officially disfavored views–such as the signers of the Great Barrington Declaration—were correct on this matter.
Will we learn the lesson? Yes, if our goal is to ably discern and apply the best policy options, which can be a messy process. No, if the point is to allow those in charge of institutional science to exert societal control.
https://www.nationalreview.com/corner/johns-hopkins-analysis-lockdowns-should-be-rejected-out-of-hand/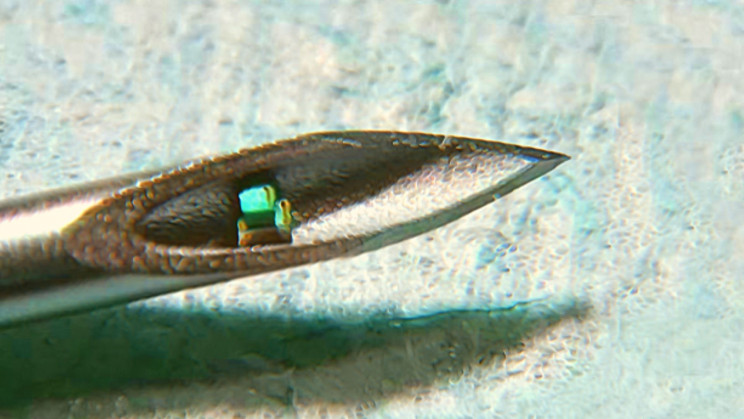 Long Funeral Homes, Short Life Insurers? Ex-Blackrock Fund Manager Discovers Disturbing Trends In Mortality | ZeroHedge
Four weeks ago, OneAmerica insurance company CEO Scott Davison revealed that they had witnessed 'the highest death rates in the history of this business – not just at OneAmerica' with a jump of '40% over what they were pre-pandemic.' Interestingly, Davison noted that the majority of deaths are not classified as due to Covid-19.
The implication to many was clear – that the Covid-19 vaccine is linked to the excess mortality, and months of vaccine injury reports were now spilling over to actuarial data – which is beginning to show, among other things, that younger, working-age people began dying in greater numbers as vaccine mandates hit – for a disease which primarily kills older, non-working age individuals. The counter argument, often presented without evidence, is that the increase is due to people who postponed elective surgeries and other medical treatments during the pandemic.
Ex-Blackrock fund manager Ed Dowd is in the former camp, and has spent the last month analyzing breadcrumbs associated with a rise in excess mortality vs. pre-pandemic levels. Given that we're now in the middle of earnings season, there are some pretty big crumbs rolling out of the insurance and funeral services industries which are beginning to paint a disturbing picture.
A few key observations:
• Mortality worsened in 2021 vs. 2020 despite widespread vaccinations
• A spike in Mortality among younger, working-age individuals coincided with vaccine mandates
• The spike in younger deaths peaked in Q3 2021 when Covid deaths were extremely low (but rising into the end of September)
On Tuesday, financial insurance company Unum reported that their Life segment saw an increase of 9% in their ratio of payouts vs. premiums (Benefit ratio), a 17.4% increase in 2021 vs. 2020 despite widespread vaccinations, and a 13.3% increase over 2019.
On Wednesday, Dowd noted that funeral home company Carriage Services saw a 28% increase in September 2021 vs. 2020, and a 13% increase in August vs. the same period. Funerals and cremations are up 12% and 13% respectively on the quarter.
In general, funeral homes saw an uptick in business in Q3, and Dowd will be closely monitoring Q4 reports which are expected around Feb. 15 – less than two weeks away.
Dowd also noted on Wednesday that Lincoln National's death claims are up 13.7% y/y, and up 57% in Q4 vs. 2019. CFO Randy Frietag explained on Thursday that in 2021, the share of young people dying from Covid doubled in the second half of the year.
Meanwhile, Reinsurance Group of America noted in their Thursday earnings call that Q4 was impacted by a meaningful level of Covid-19 mortality claims despite the fact that the Covid-19 vaccines have been around for more than a year.
Also noting a spike in younger deaths which peaked in Q3 2022, is Hardford Insurance Group, which reported that mortality is up 32% from 2019 pre-covid levels, and 20% from 2020 pre-vaccine levels.
mRNA inventor Dr. Robert Malone noted the troubling data in a recent appearance on Steve Bannon's "War Room":
Some key questions for the insurance companies:
• What are the leading causes of death for 2020 and 2021?
• How many of those who died were vaccinated vs. unvaccinated?
Reinsurance Group of America, for example, reported a profit in Q4 2020 when the most of the population was unvaccinated and amid a deadlier strain of Covid-19, yet they registered a loss in Q4 2021 with more than 60% of the country fully vaccinated (and around 75% who have received at least one dose).
Perhaps this is why Pfizer is now actively fighting to suppress research data submitted to the FDA for approval – while the pharmaceutical giant and its peers continue to enjoy legal immunity from vaccine injuries.
https://www.zerohedge.com/covid-19/long-funeral-homes-short-life-insurers-ex-blackrock-fund-manager-discovers-some-disturbing